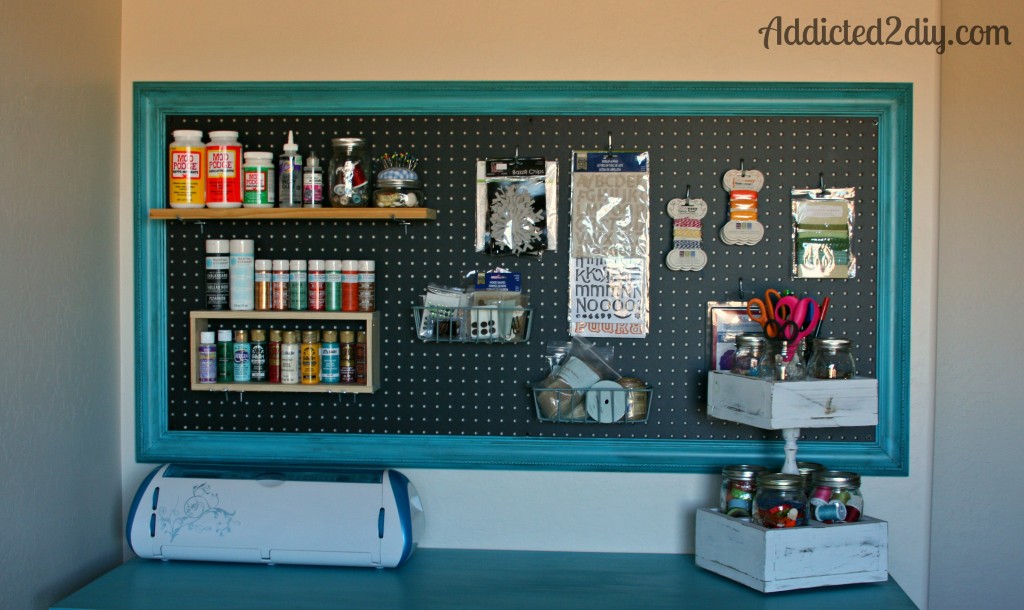 I'm so excited to show you my new pegboard for my craft room. I've wanted one for quite some time, and thanks to some wonderful Home Depot gift cards from Christmas, I finally decided that now was the perfect time to do it. I suffer from the problem of "out of sight, out of mind" when it comes to my crafting/scrapbooking supplies, so having things out in front of me on a pegboard is a HUGE help! In all, I spent about $60 on this project. That was partly due to the fact that I had to buy a full 8'x4′ sheet of pegboard at $18.00. The good news is that I have a bunch left over that I can now use to make pegboards in my boys' rooms as well. They're pretty excited about that and can't wait for me to get started on theirs.
Here's how I built it: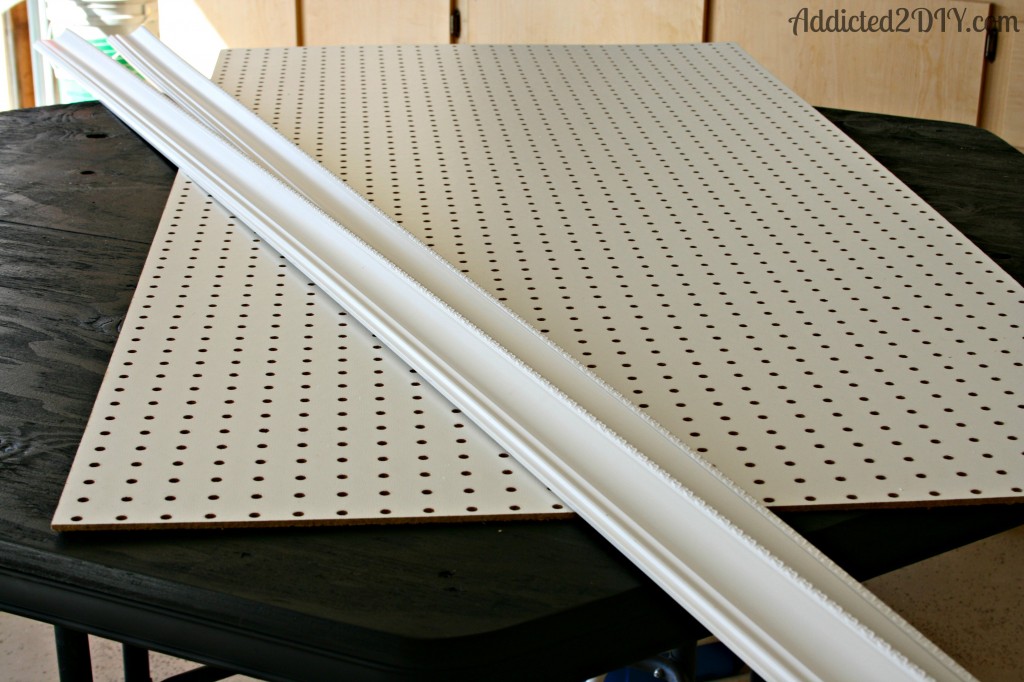 I had the friendly associate at Home Depot cut the pegboard down for me. I wanted the finished pegboard to be 60″ x 30″, so I had him cut it at 58″ x 28″. That way the pegboard didn't end up being flush with the frame. It just wouldn't look as pretty that way. I picked out some moulding that I liked and bought 2 – 8′ sticks. In hindsight, I would not have purchased PVC moulding, but I really liked the design on it. It made the overall project a little bit tougher for me though. If I had to do it all over again, I would choose either wood or particle moulding. I'll explain why in a bit.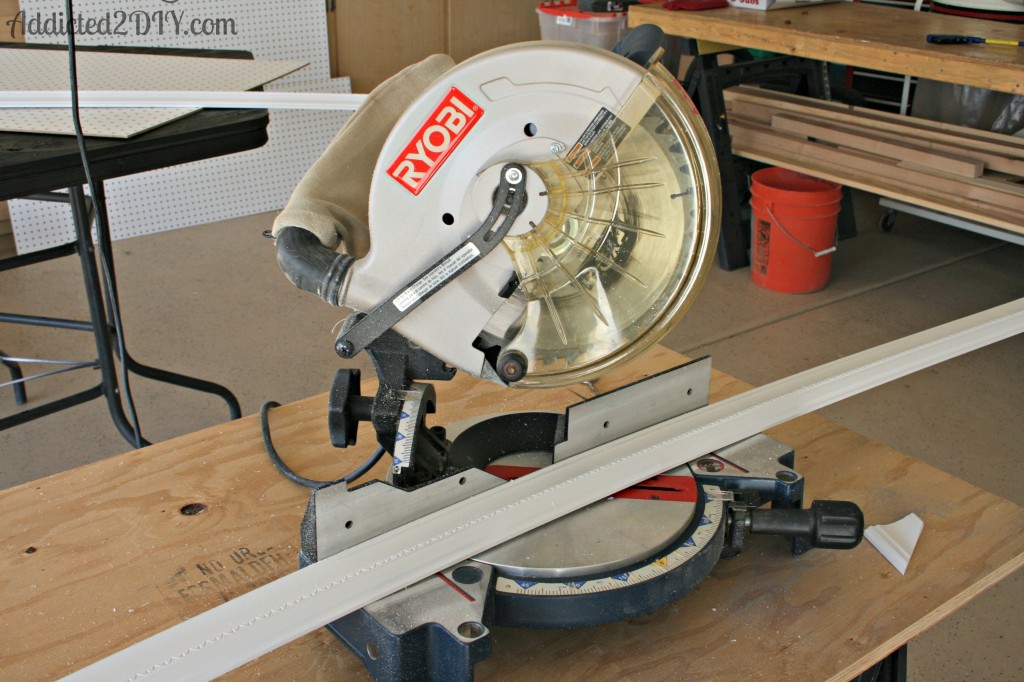 I used my Ryobi Miter Saw to trim the moulding to size. I cut it on a 45 degree angle at 30″ and 60″ at the longest points.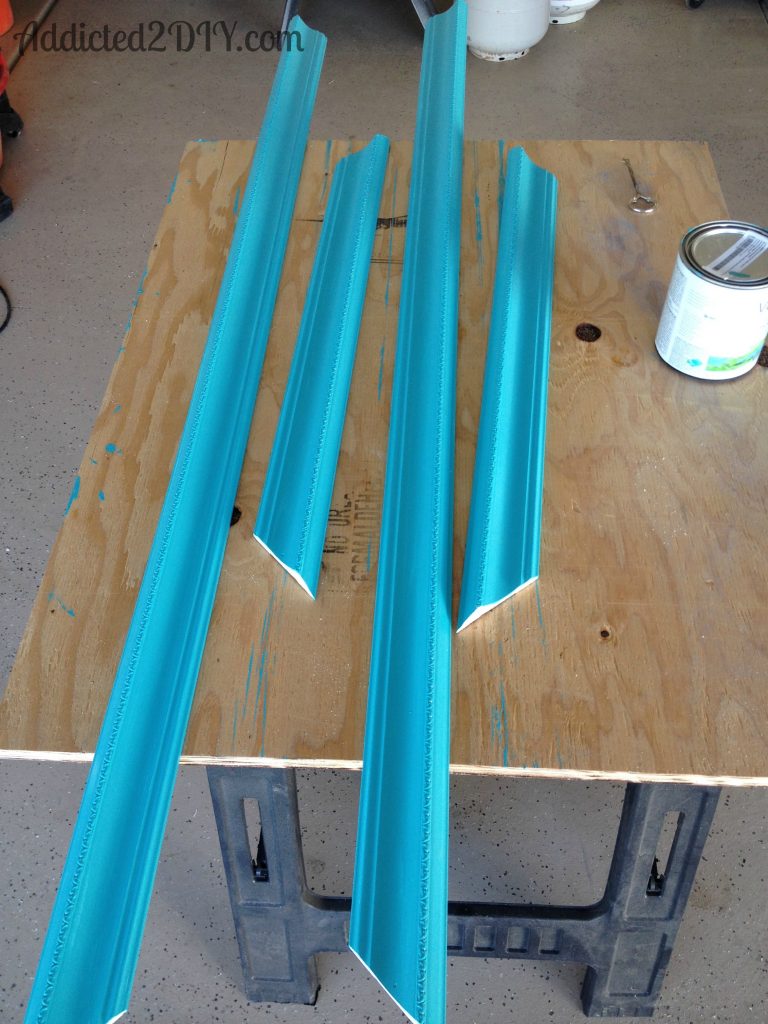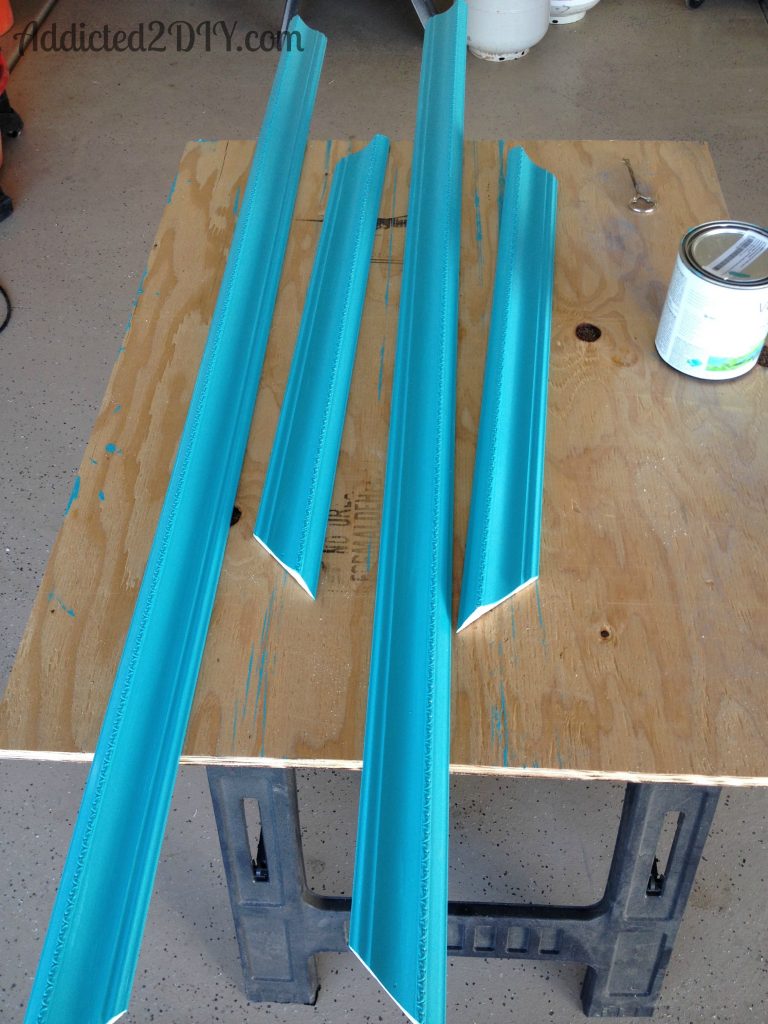 I had a little leftover paint from when I built my craft table, and I used that to paint the moulding. The pegboard was white when I bought it, but I decided to paint it black. I was a little nervous that it would be too much black, but I love how it contrasts with the turquoise frame.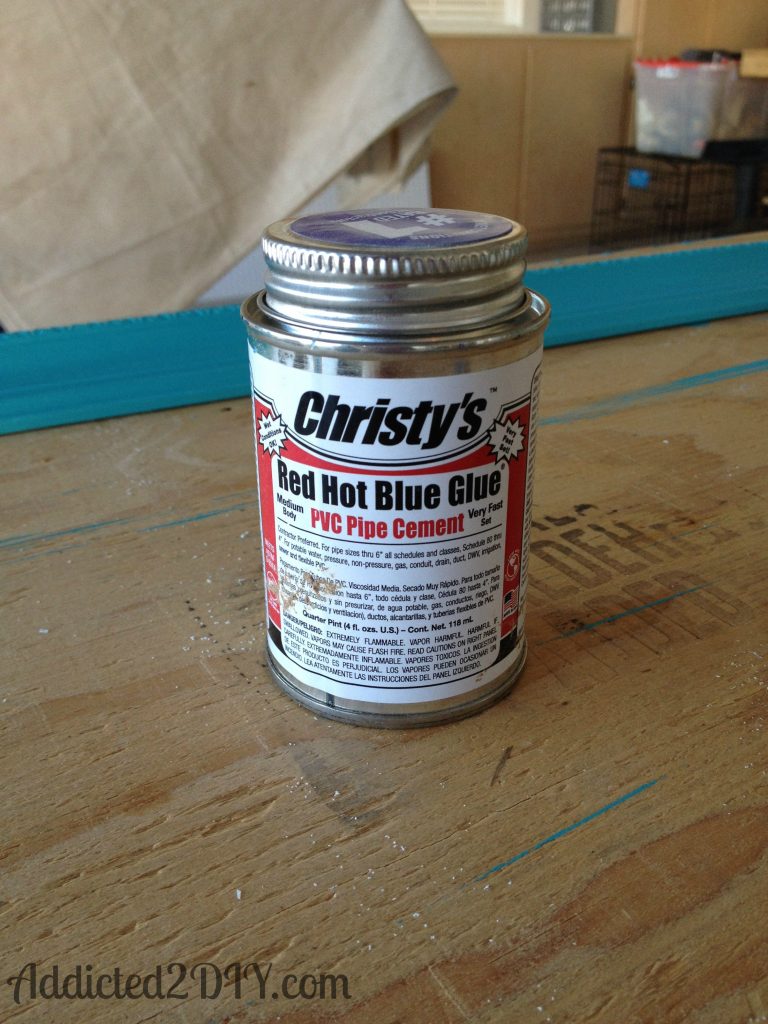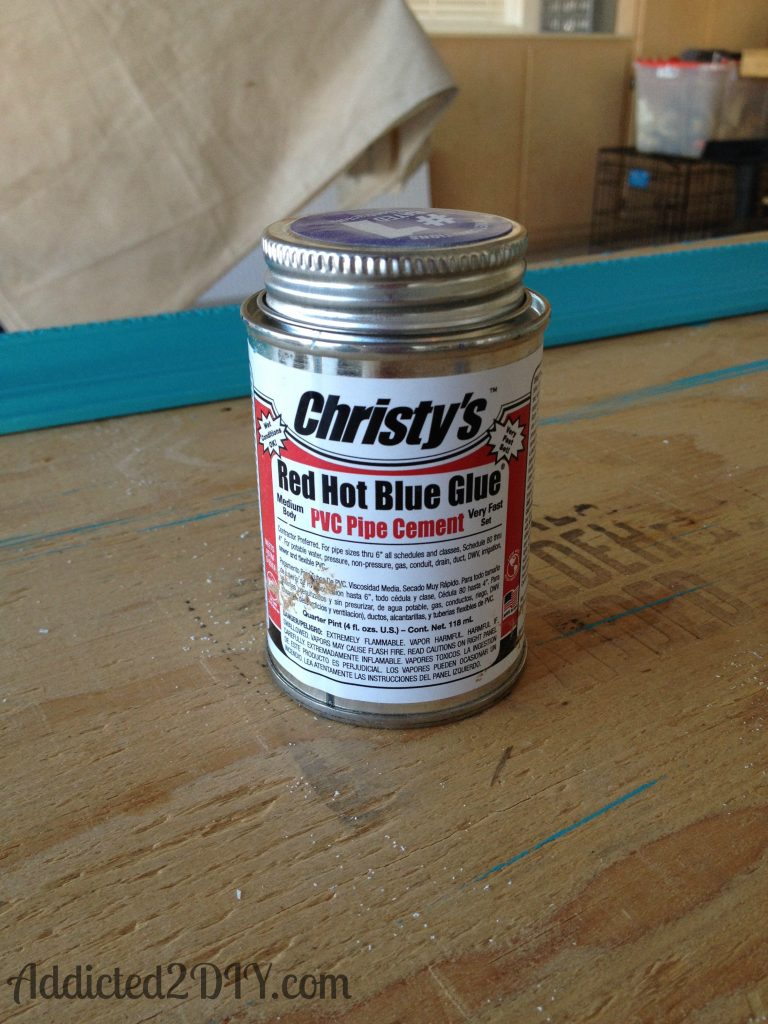 I glued each 30″ piece to a 60″ piece with PVC cement. This gave me two pieces. I didn't have a table big enough to glue all four corners together. This was a can of cement that we already had, and I wasn't too concerned about it being blue, but you can also get it in clear.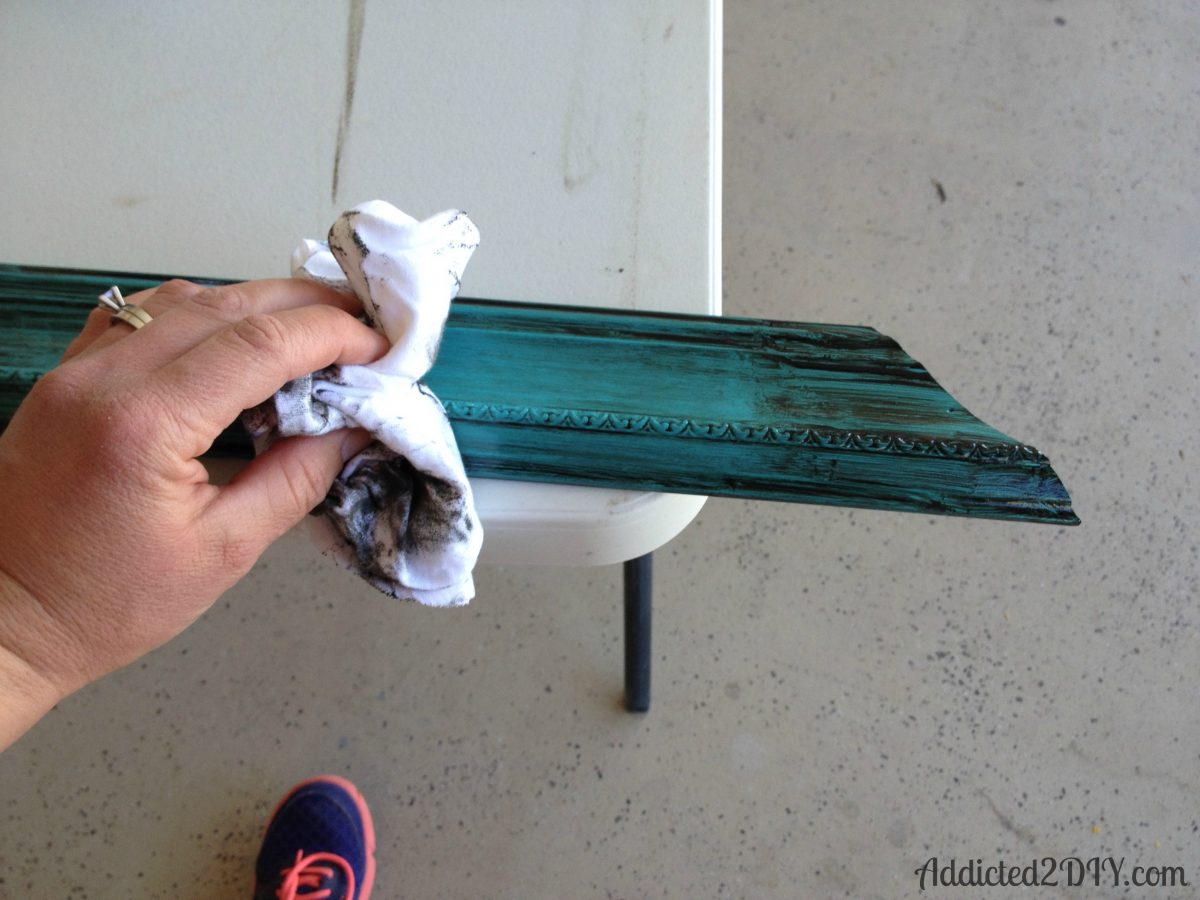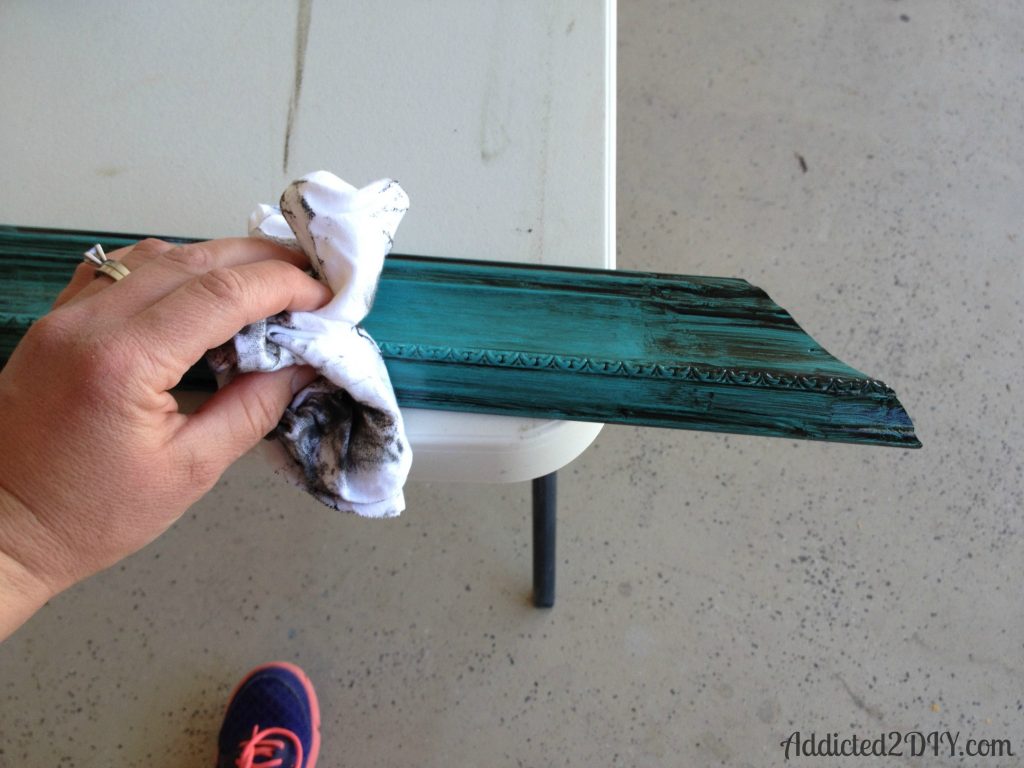 I used my Valspar antiquing glaze on the dried frame. I wanted it to match my craft table. If you aren't sure how to use antiquing glaze, you can look back at my antiquing glaze tutorial to learn how. The only thing I did differently on this project is that I used a dry cloth vs. a wet cloth.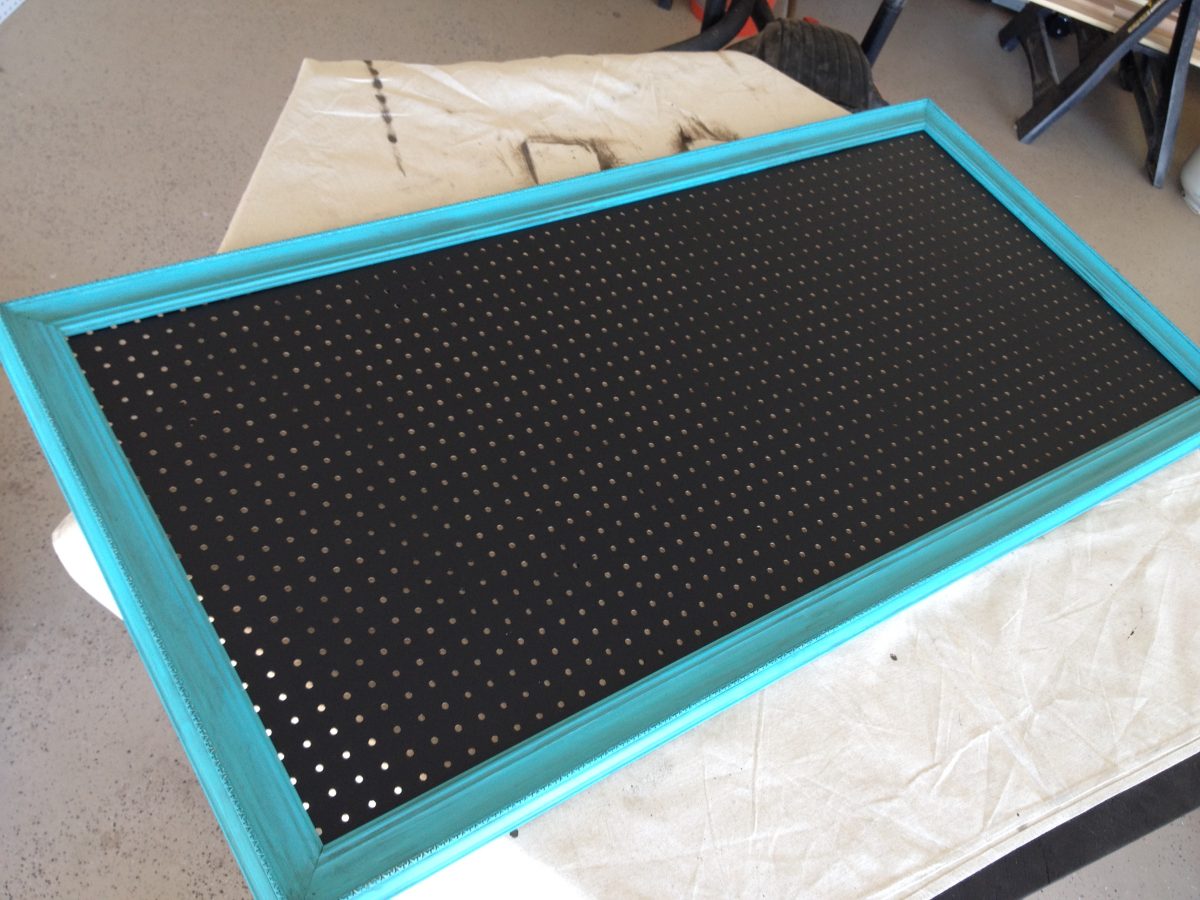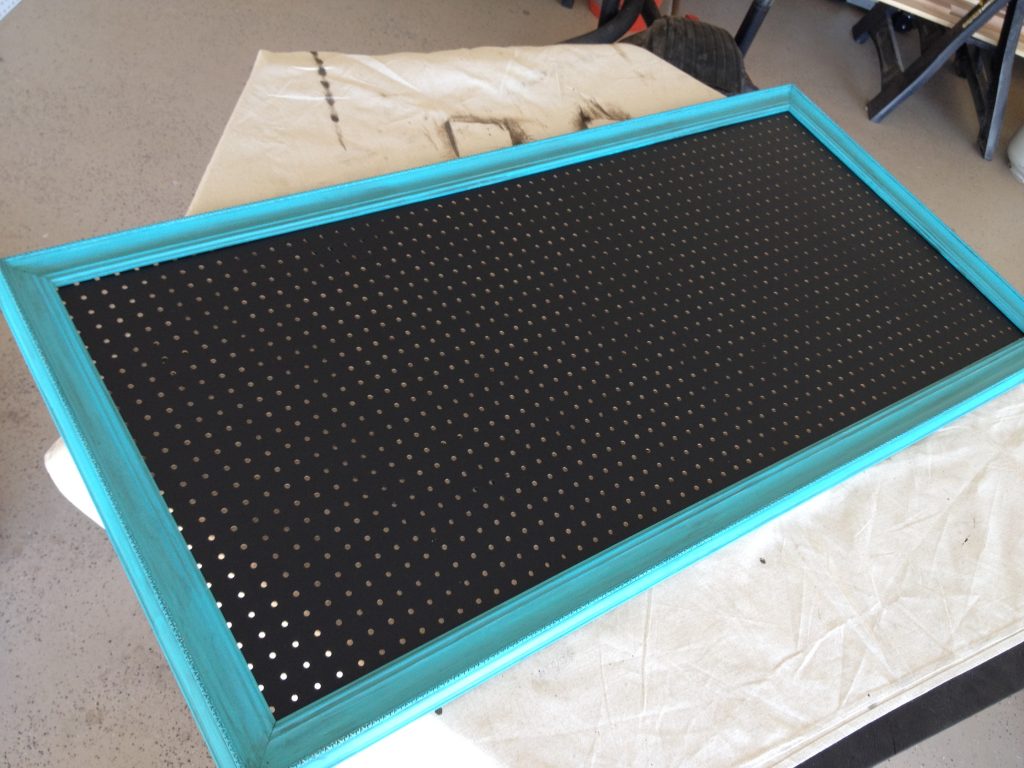 I placed the finished moulding on the pegboard and then glued the other two corners together with PVC cement.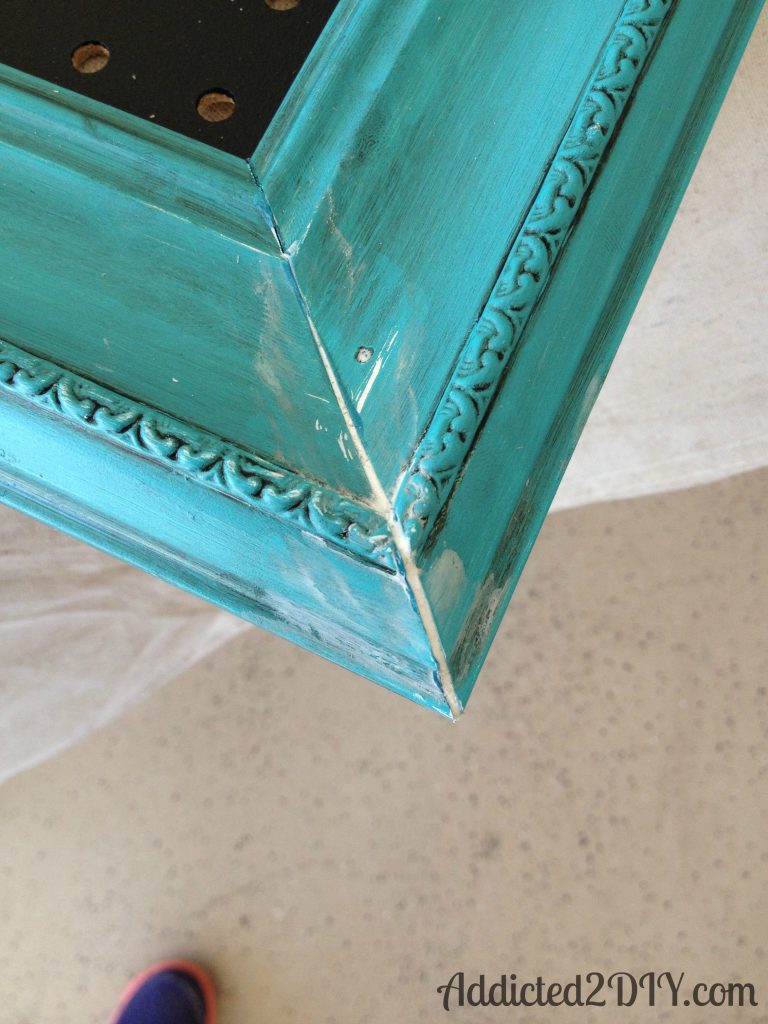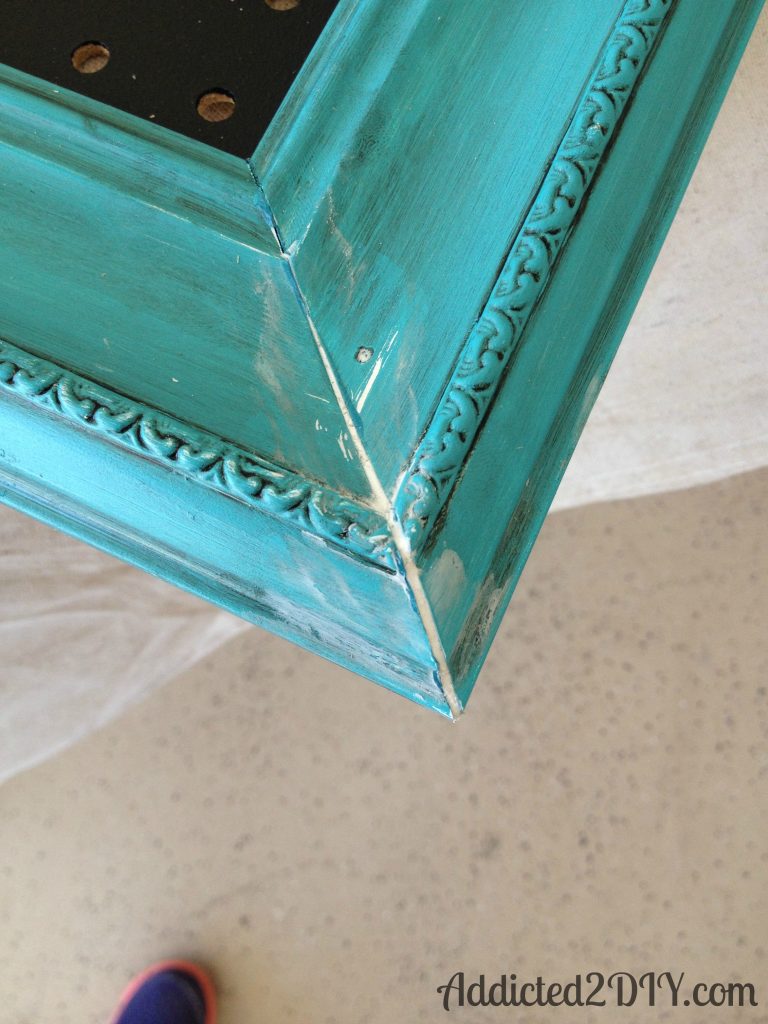 The last two corners I glued had a tiny gap, so I filled the gaps with caulk and touched them up with more paint and glaze.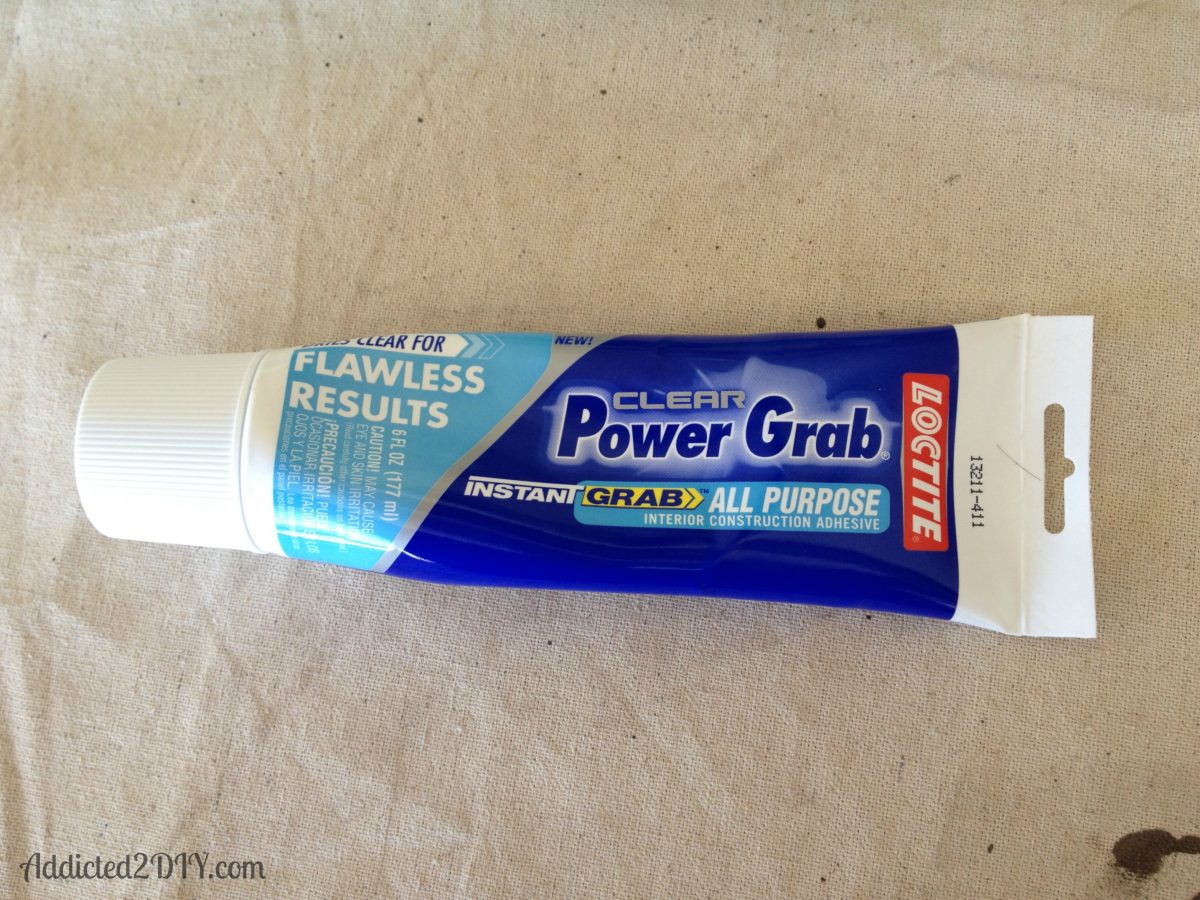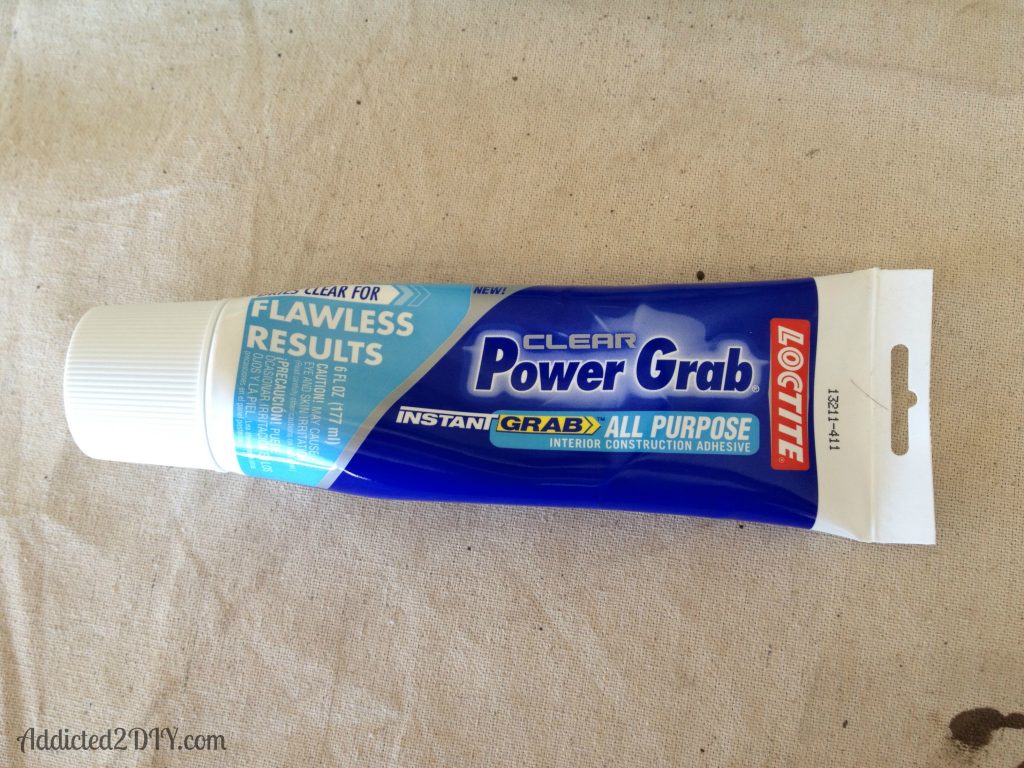 This is the point where I wished I had purchased wood or particle moulding. The reason is because staples and nails won't stay in the PVC moulding. I tried stapling the corners together and the staples just wouldn't hold. Another friendly associate at Home Depot suggested I use this stuff. He said it will work great and will dry quickly. I squeezed a bead of this all of the way around the pegboard and then stuck the frame down. I used some things I had around the garage to weigh the frame down to the pegboard while it dried.
A few hours later, my mom came over to help me hang it (my husband was at work).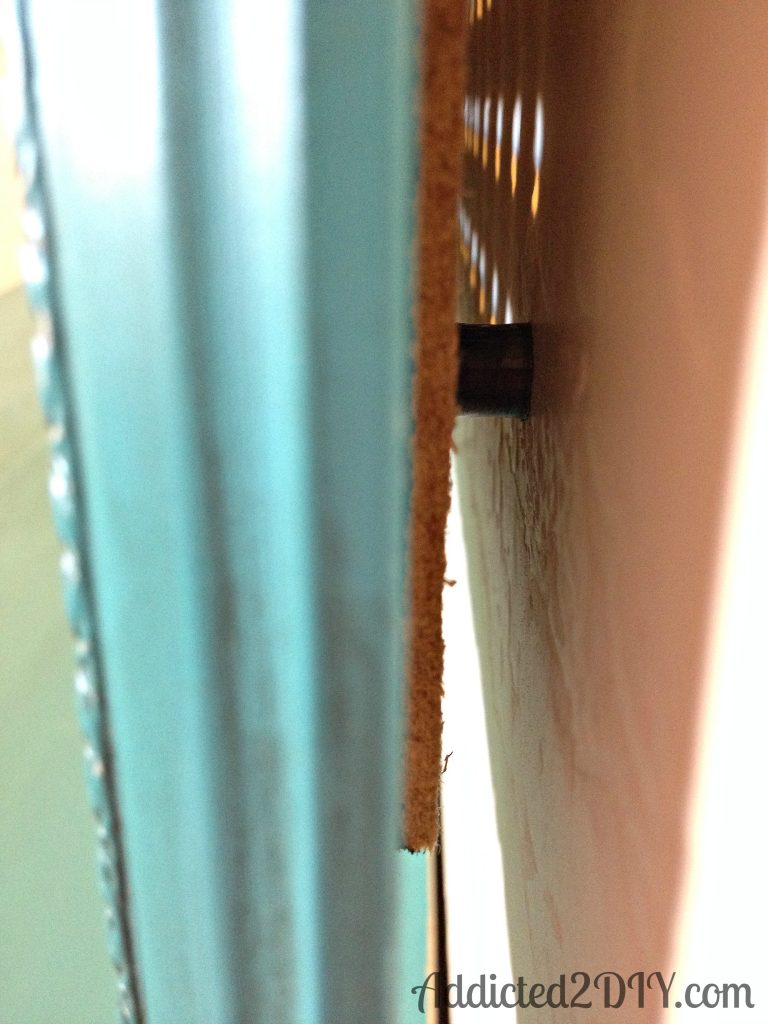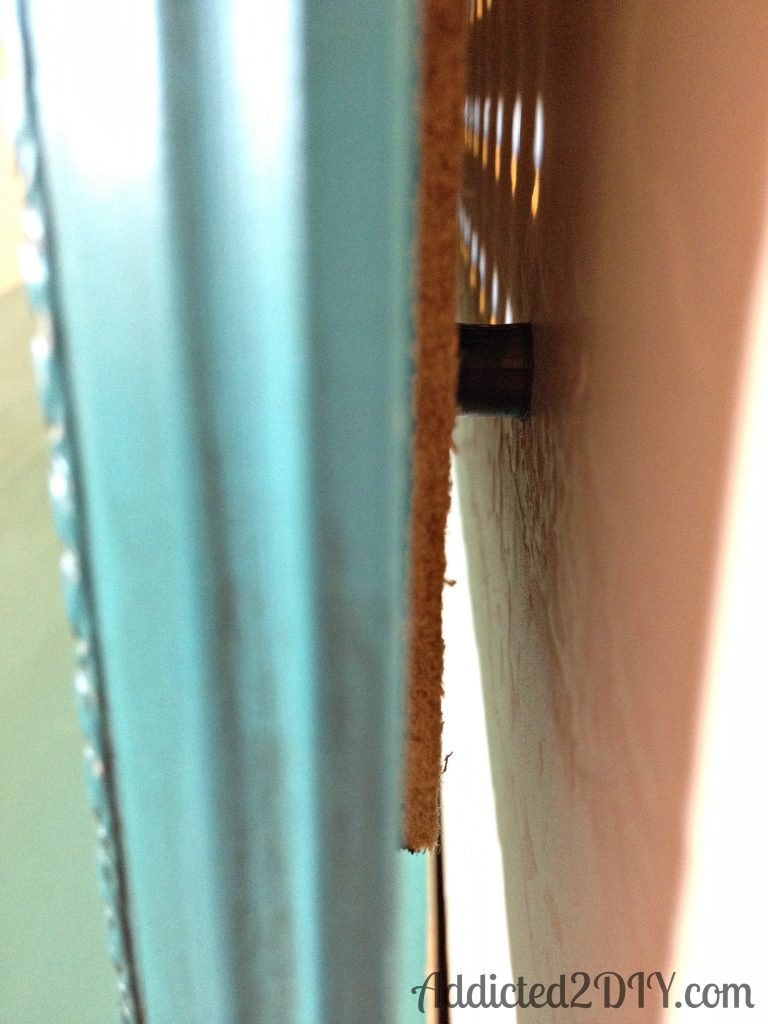 I purchased a pegboard accessory kit from Home Depot and in it came these nifty little 1/2″ spacers. The package came with 6 of them, which was perfect!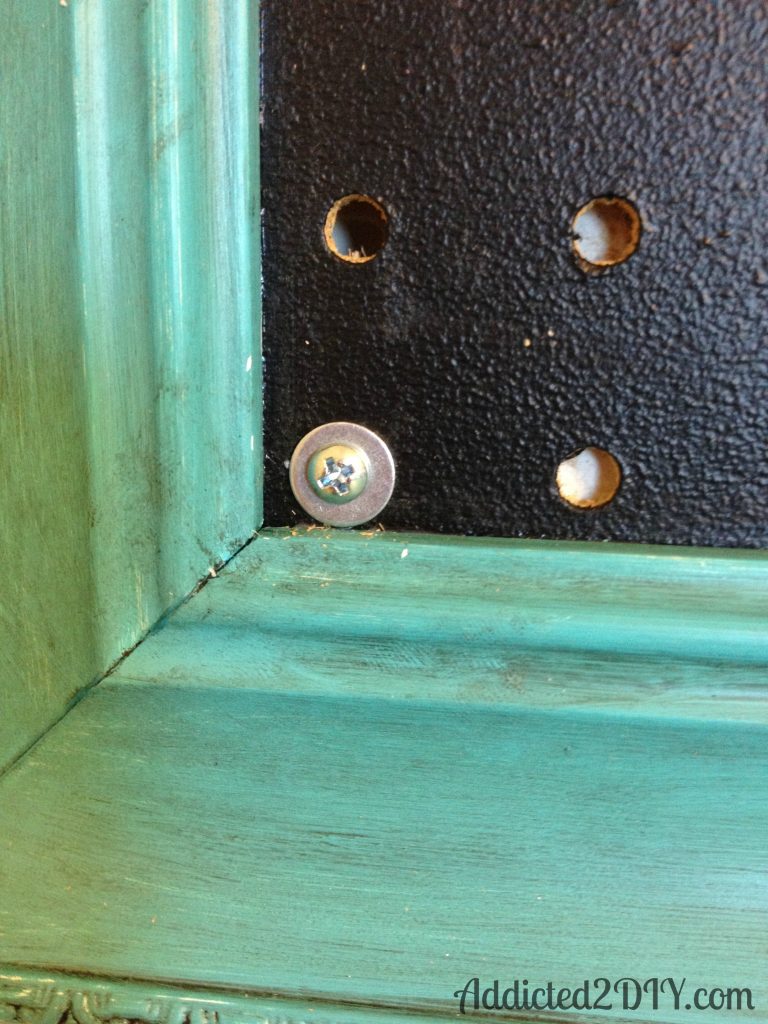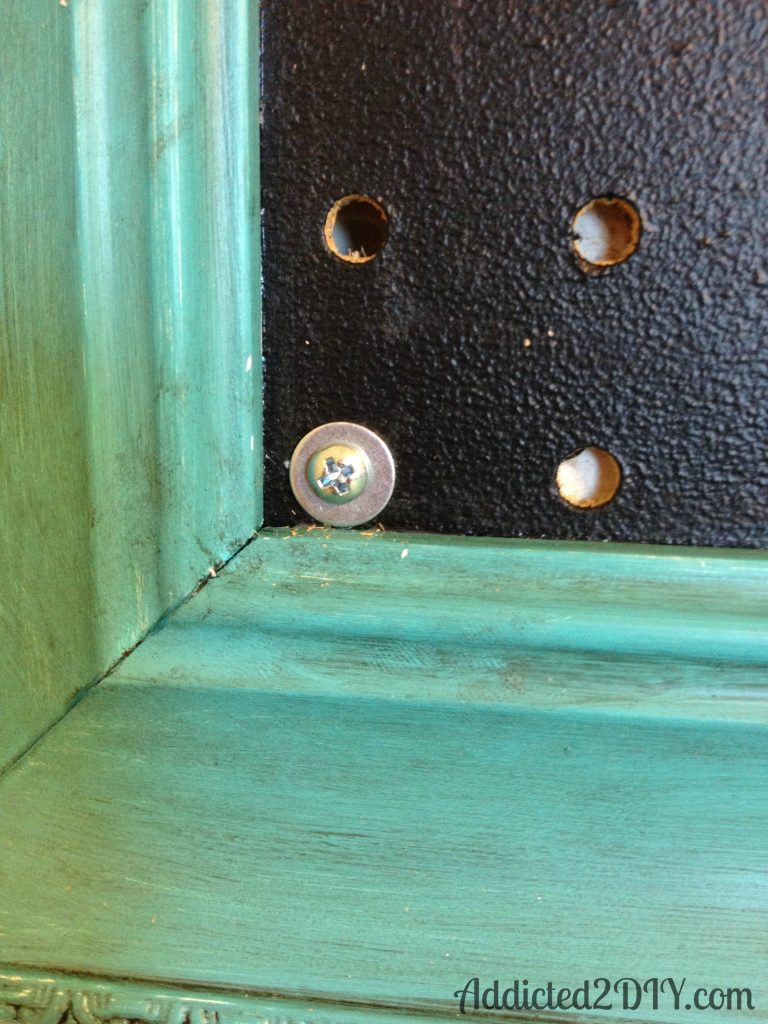 Anywhere that didn't have a stud, I drilled a hole and placed a drywall anchor. I then used the 1/2″ spacers and lined them up behind the pegboard and then drilled my screws through and into the wall. I used a washer on each of the screws to make sure they didn't slip through the pegboard holes.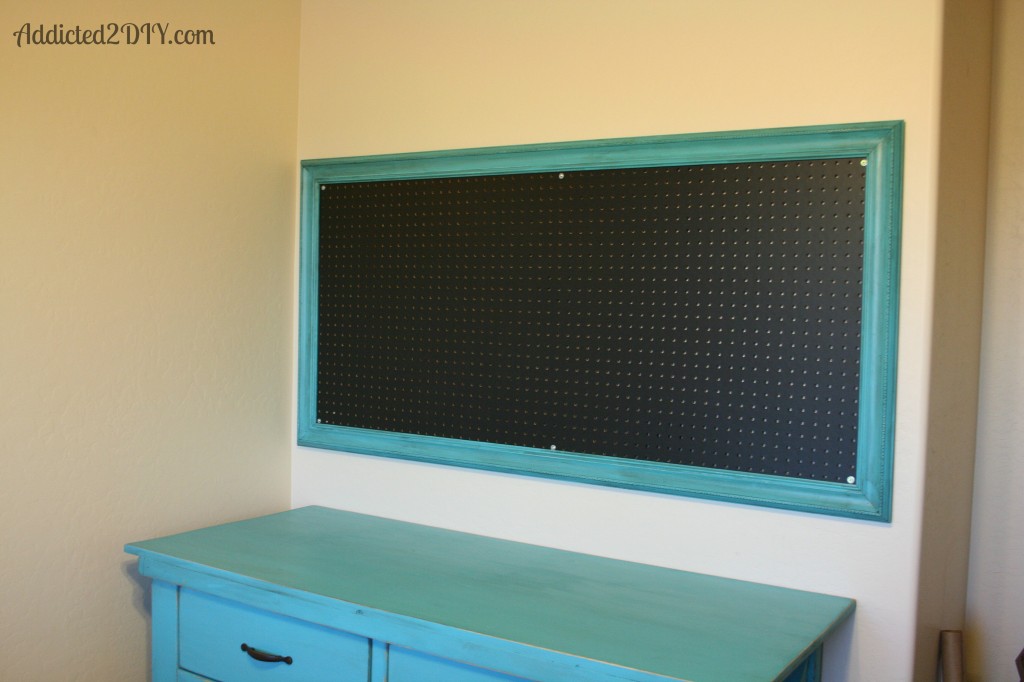 Here it is all finished and hung. I forgot to photograph this step, but I painted over my screws and washers with black paint to help them blend in.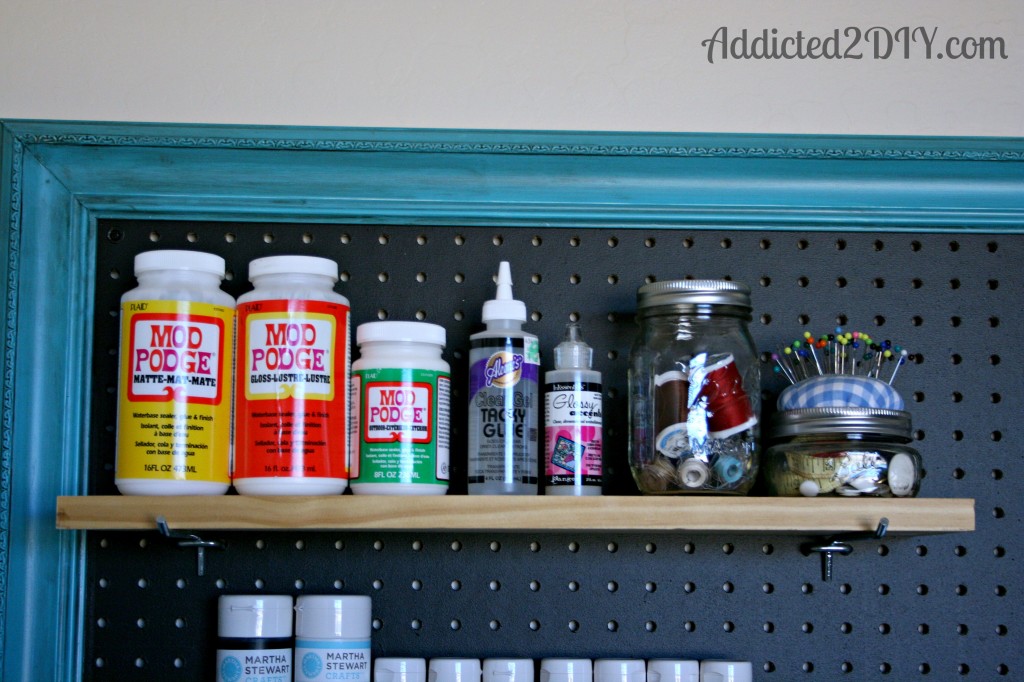 I couldn't wait to start grabbing things I had tucked away in the closet and setting them out. I took some of the shelf hooks out of the kit and grabbed a scrap 1×6 board and used that to hold my Mod Podge
, some glue, and some sewing supplies.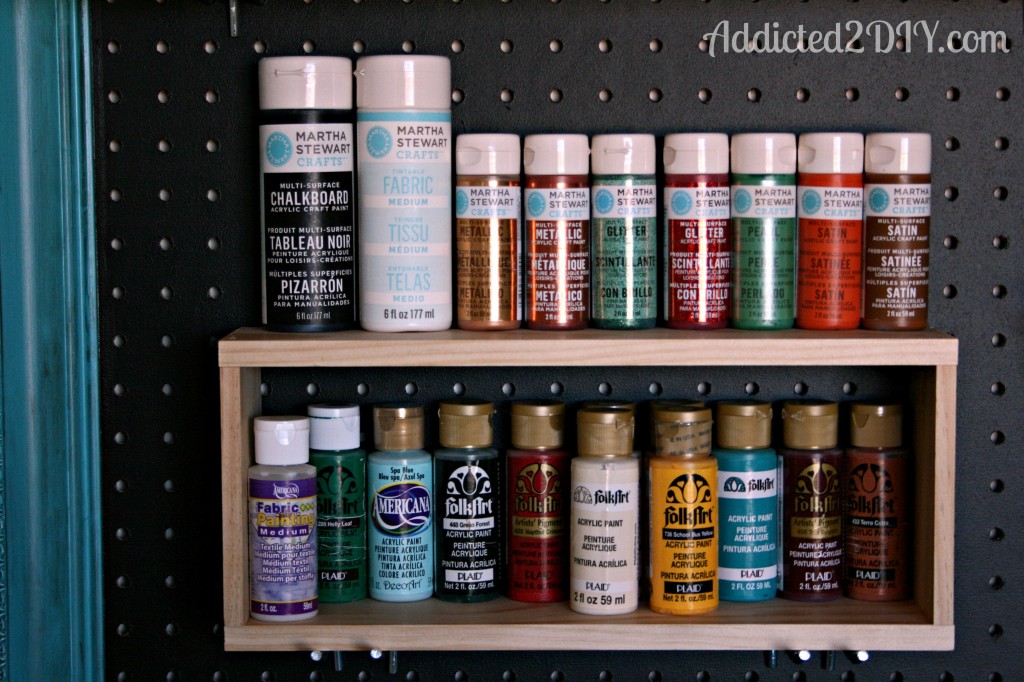 To hold all of my paints, I make a simple box and hung it on some other shelf hooks that were included in the kit. I seriously love being able to see what colors I have and not lose them because they got stuffed behind something else in the drawer I had them in.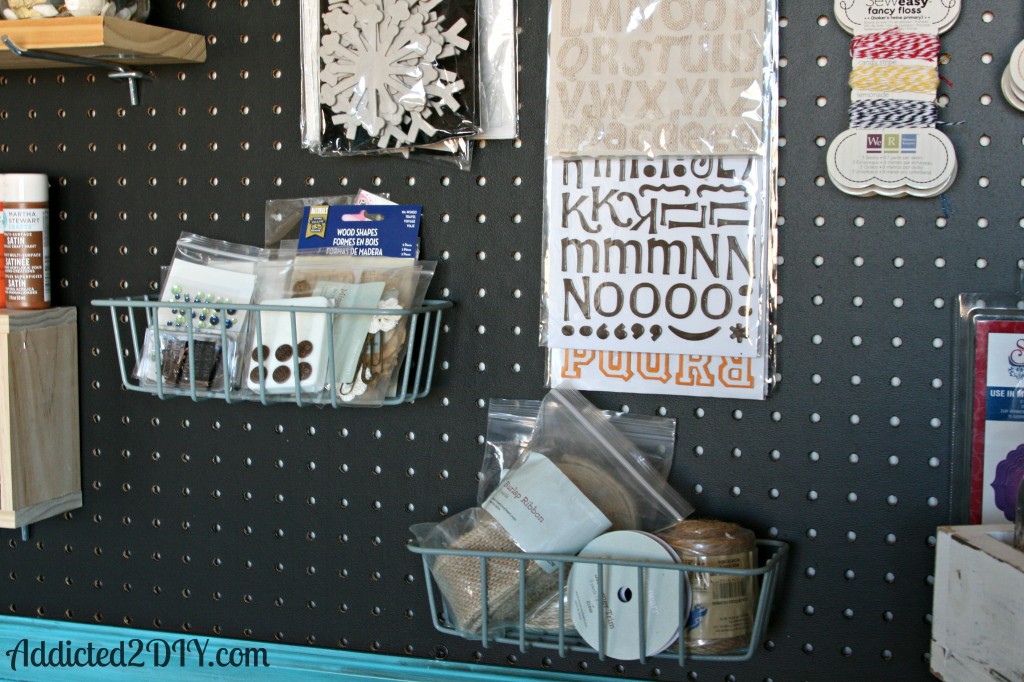 I found these baskets at Lowes and they are perfect for my scrapbook embellishments and other craft supplies. I also used the remaining hooks to hang some of my other scrapbook embellishments and embroidery floss. I honestly had forgotten I had some of these things, so I am so excited to be able to finally use them. Plus, I love how pretty everything looks out on display:)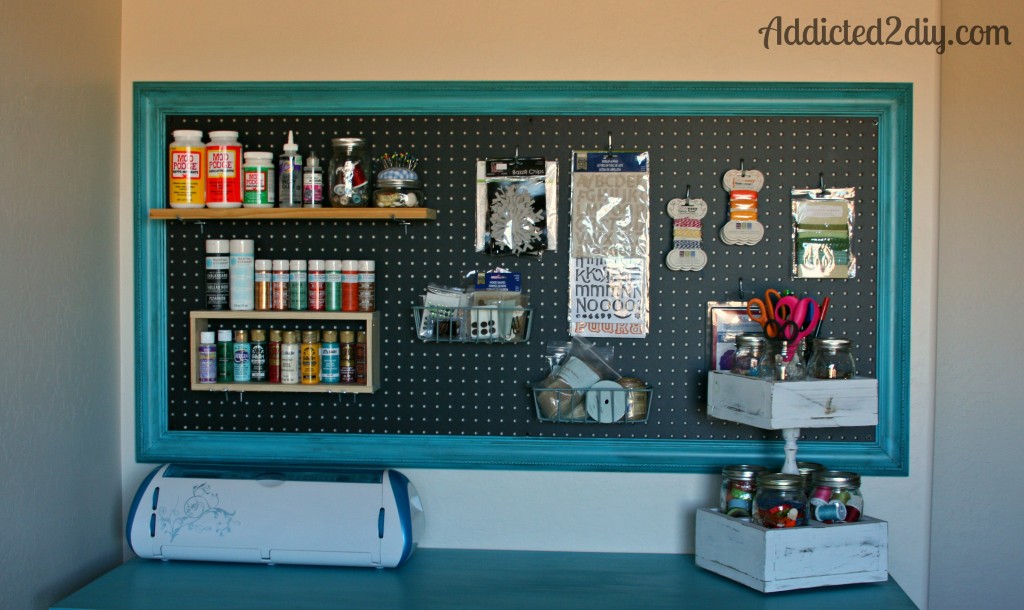 I just love how it turned out and how the black makes everything on it stand out. It only took a few hours to put it all together and that included the drying time for the glue. If you have any questions on any of the steps, I'll happily answer them the best that I can. If you have been wanting a pegboard for a while, I hope this tutorial helps! Please feel free to share, pin, like, and comment! I always love to hear from you!
~Katie
You can find me at these link parties:
Get Your DIY On, Thrifty Decor Chick, Mod Mix Monday, Thrifty Thursday Link Party @ Living Well Spending Less, Coastal Charm – Nifty Thrifty Thursdays, Creative K Kids – Bloggers Brags, The Shady Porch – Party on the Porch, Just A Girl and Her Blog – Hit Me With Your Best Shot, I Heart Organizing