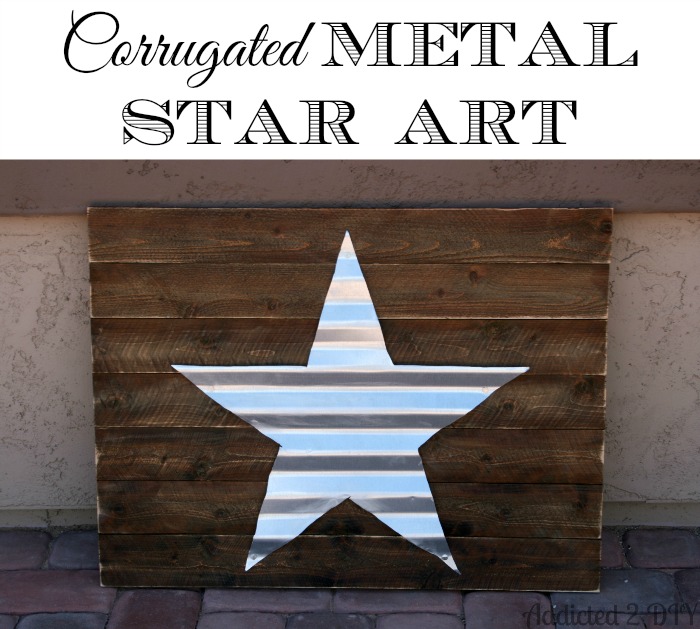 I have joined up with more than 30 AMAZING bloggers to tackle the challenge of creating a patriotic project or recipe without using the traditional red, white and blue color scheme! How fun is that?! For the next four weeks, all 30+ projects will be shared on some of the most awesome blogs around. I can't wait to see all of the inspirational projects and hope YOU will find some inspiration as well. We're also giving our amazing readers a chance to win a $310 Target gift card! The giveaway begins today and runs until July 4th. You'll be able to enter for your chance to win using the Rafflecopter Widget at the end of this post.
For this challenge, I chose to create some outside decor. It's certainly patriotic, but it can also stay up year round, which I love!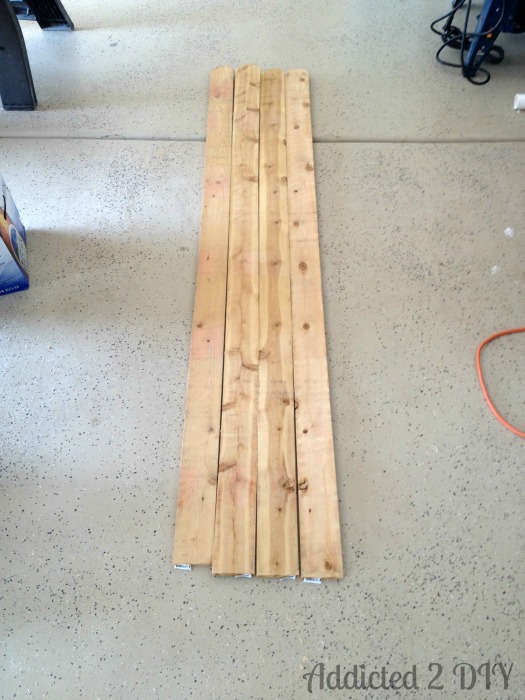 I went to Home Depot and purchased four 6′ cedar fence slats as well as a 2′ by 6′ sheet of corrugated metal. Both are pretty reasonably priced. The fence slats were around $1.50 each and the metal was around $11.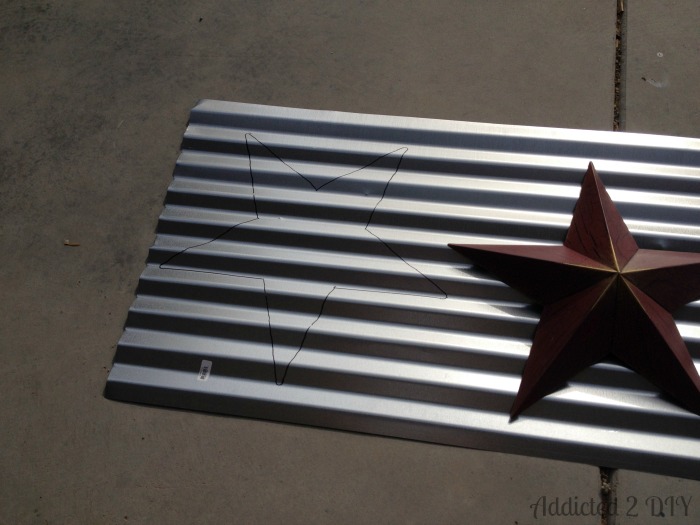 For the star, I grabbed a Sharpie and traced the shape out using a 22″ barn star that I had on a shelf in the house. It was just the right size for this project.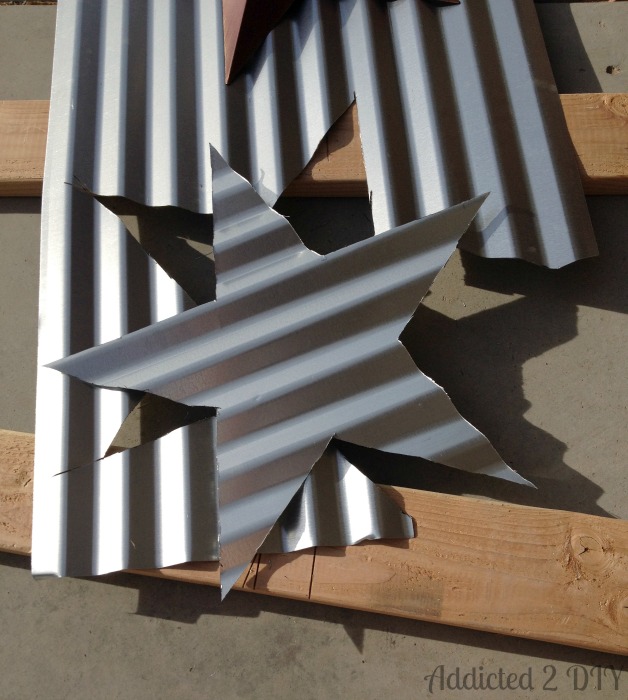 To cut the star, I used a grinder with a metal cutting blade. It got a bit tricky on the inside points of the star and I went a little too far a few times, but this is the beauty of making things rustic. If it's not perfect, who cares! The edges of the star were pretty sharp, so I used a sanding blade on the grinder to sand off the burrs and smooth things out a bit. I also used tin snips to snip the corners of the star off a bit and make them a little less of a poking hazard. Remember to keep yourself safe while doing this. I wore safety glasses and protected my hands with leather gloves.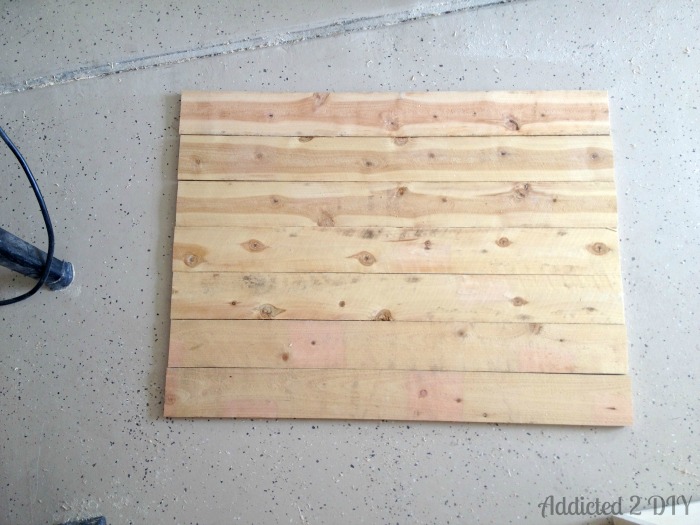 I grabbed my fence slats and cut them down to 32″ long using my compound miter saw. If you don't have one, you can always ask the friendly employees at Home Depot to cut them for you.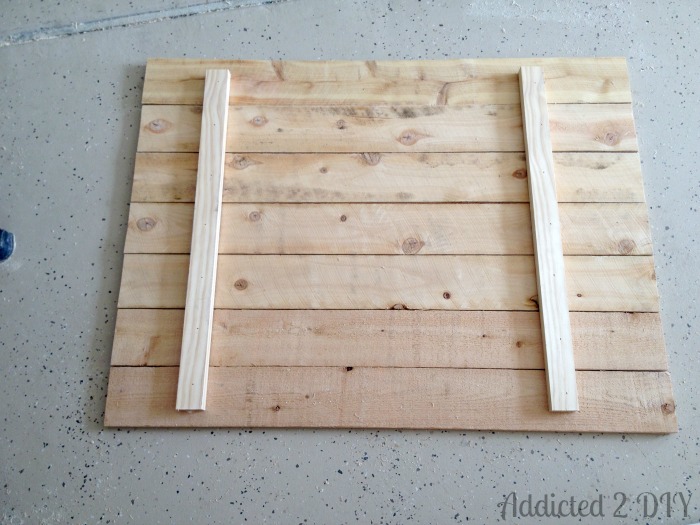 I had a scrap 1×2 board that I cut down to attach to the back of the boards. I cut these at around 22″ long and then attached them to the boards using glue and 1 1/4″ finish nails. After that side was nailed down, I flipped the entire piece over and added some more nails to the front to give it added strength and support. Just be sure that you are nailing into the 1×2 pieces and not missing them. I may have done that once or twice:)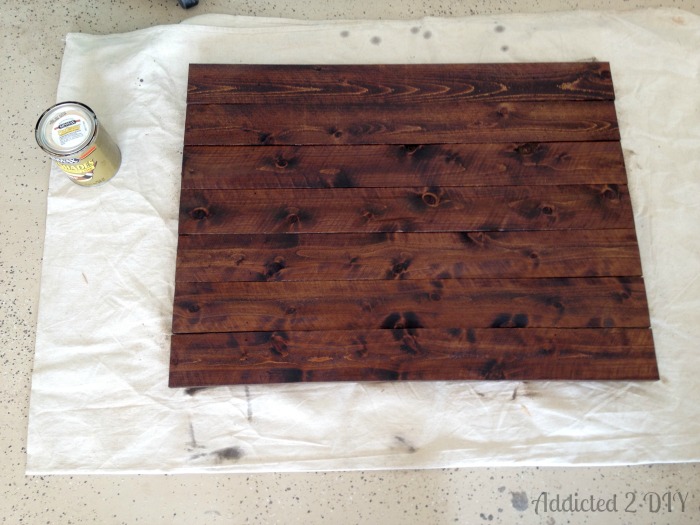 I still had a can of Minwax Polyshades stain/polycrylic in Mission Oak leftover from our console table project, so I used that for the wood.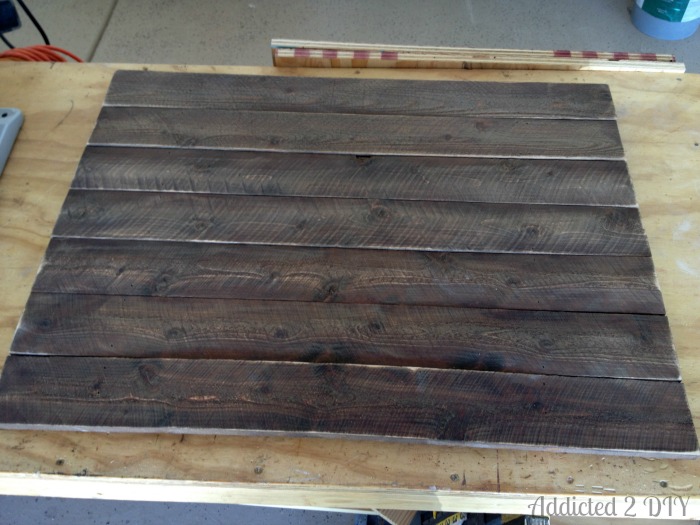 Since this is supposed to be rustic, I sanded the wood down and exposed some of the bare wood after the stain had dried. I used my orbital sander with 220 grit sandpaper to do the distressing. Then I grabbed my metal star and centered it on the finished wood.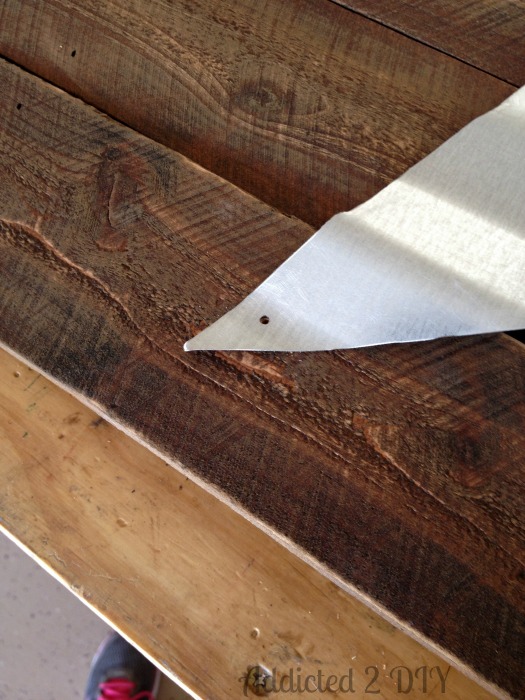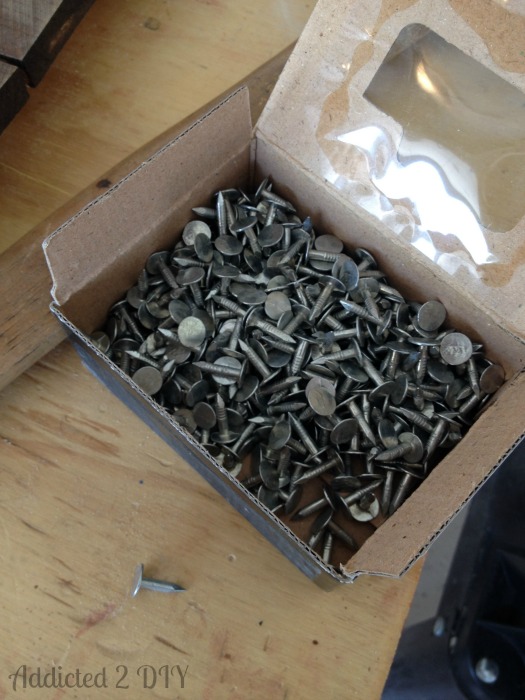 To attach the star, I used 5/8″ galvanized roofing nails. I drilled pilot holes into the points of the star and then hammered the nails in.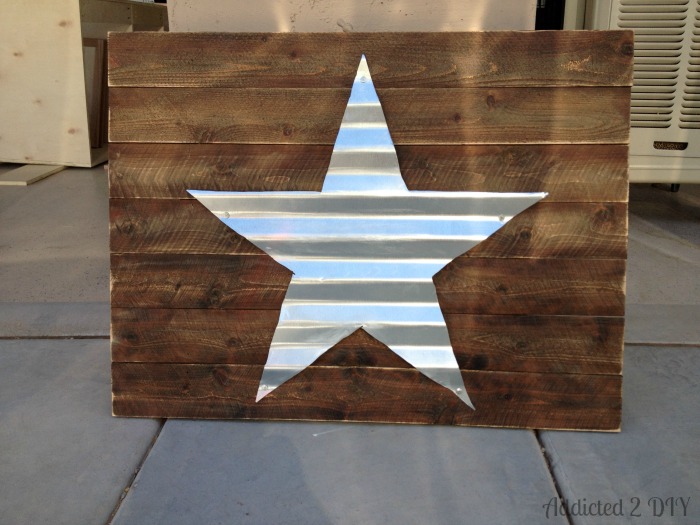 Depending on where you plan to put this, you can add a chain, or wire to the back of it to hang it. Or, you can just set it on a shelf if you don't plan to hang it.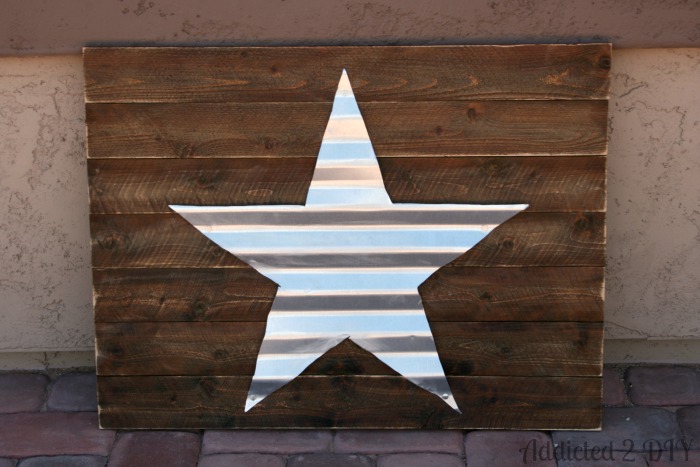 I'm still debating on where exactly I want this to hang (out front or out back), but I'm leaning towards hanging it near our front door over our bench. Either way, I can't wait to get it hung up! My brother-in-law has already requested one as well. I've also got plans for the extra corrugated metal that is left over. I love when I can get extra bang for my buck from a project!
Now it's giveaway time!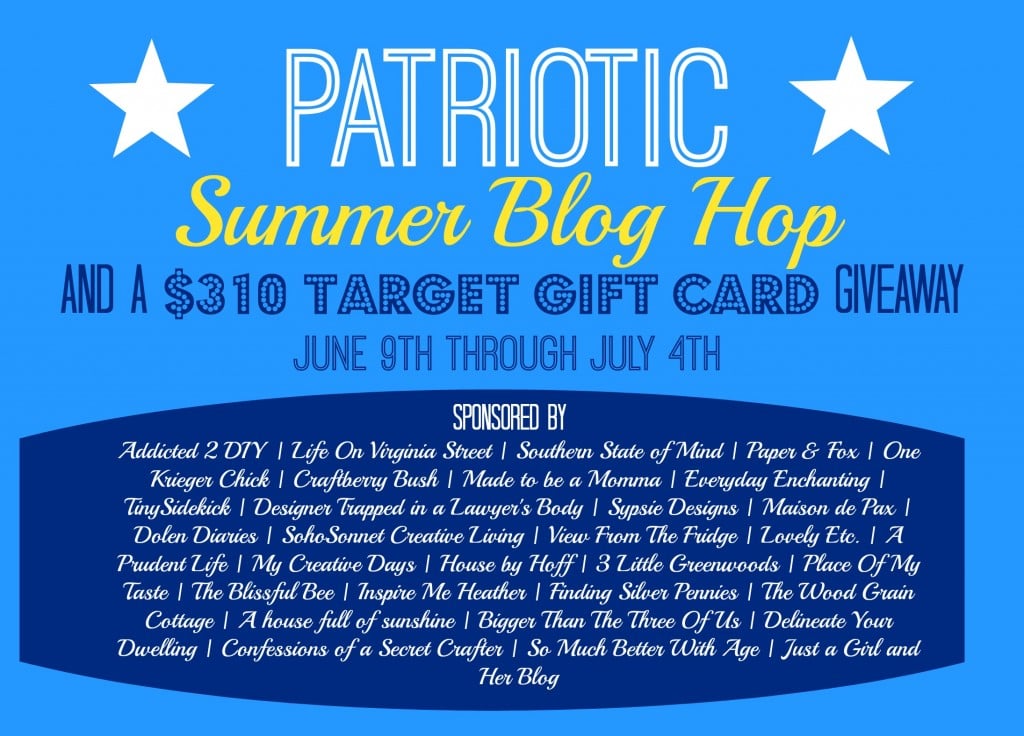 Just follow the Rafflecopter widget below to enter for your chance to win a $310 Target gift card! Remember that the giveaway runs from today to July 4th! Just imagine all of the amazing things you could stock up on or the gorgeous home decor you could purchase!
Don't forget to check out the rest of the great projects coming up later this week too, including Life on Virginia Street, Southern State of Mind, Paper & Fox and Designer Trapped in a Lawyer's Body.