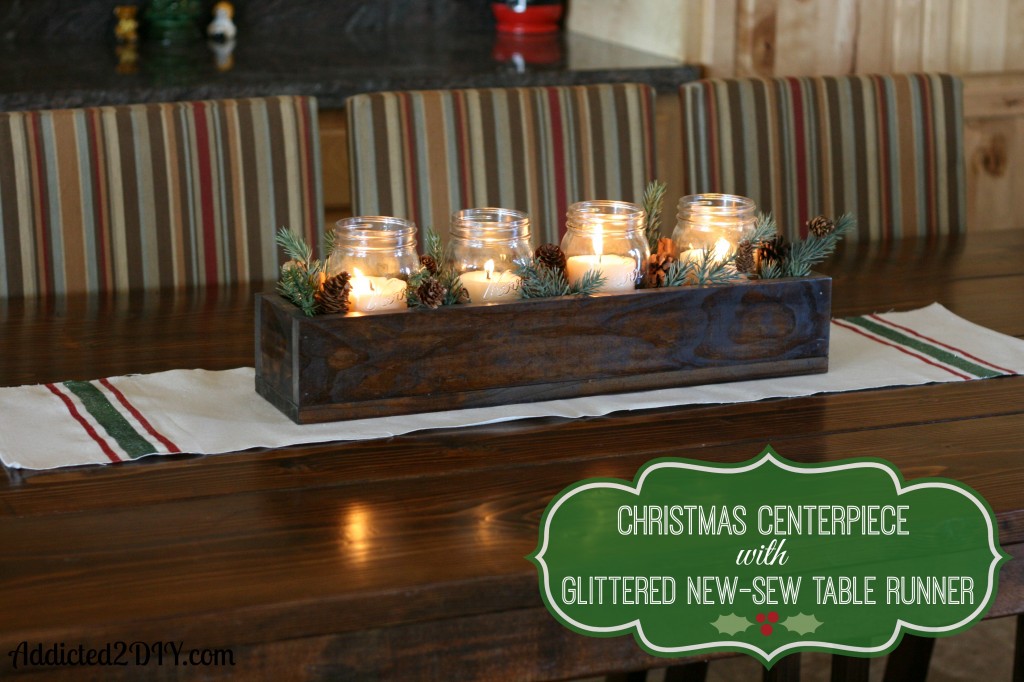 Happy Friday everyone! It's pretty chilly here in AZ right now, which is totally putting me in the Christmas spirit! Last year, I was wearing shorts and flip flops when we were putting lights on the house. Yesterday I was wearing jeans and a sweatshirt and freezing!
Today, I'm sharing my Christmas Centerpiece with a Glittered New-Sew Table Runner. Remember my DIY Fall Centerpiece? I loved how it looked and it is so versatile. All I had to do this time was make a new table runner and change out what I filled it with. Super simple!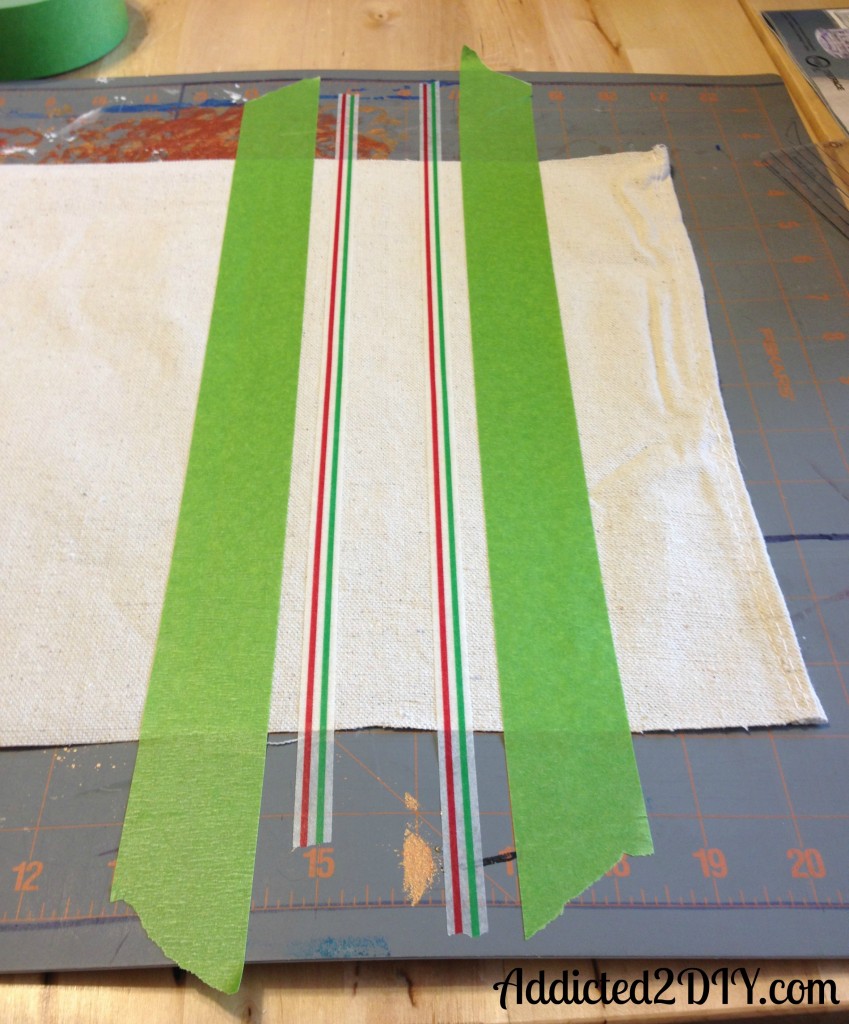 I loved the chevron pattern I used last time, but I wanted to change it up a bit. I decided to paint some stripes. I was inspired by vintage flour sack stripes, so I taped off my lines in that fashion. I measured 3 1/2″ from each edge of the 12×48″ table runner that I cut from leftover drop cloth. Then I made my smaller lines about 3/8″ thick and my larger line about 1 1/8″ thick.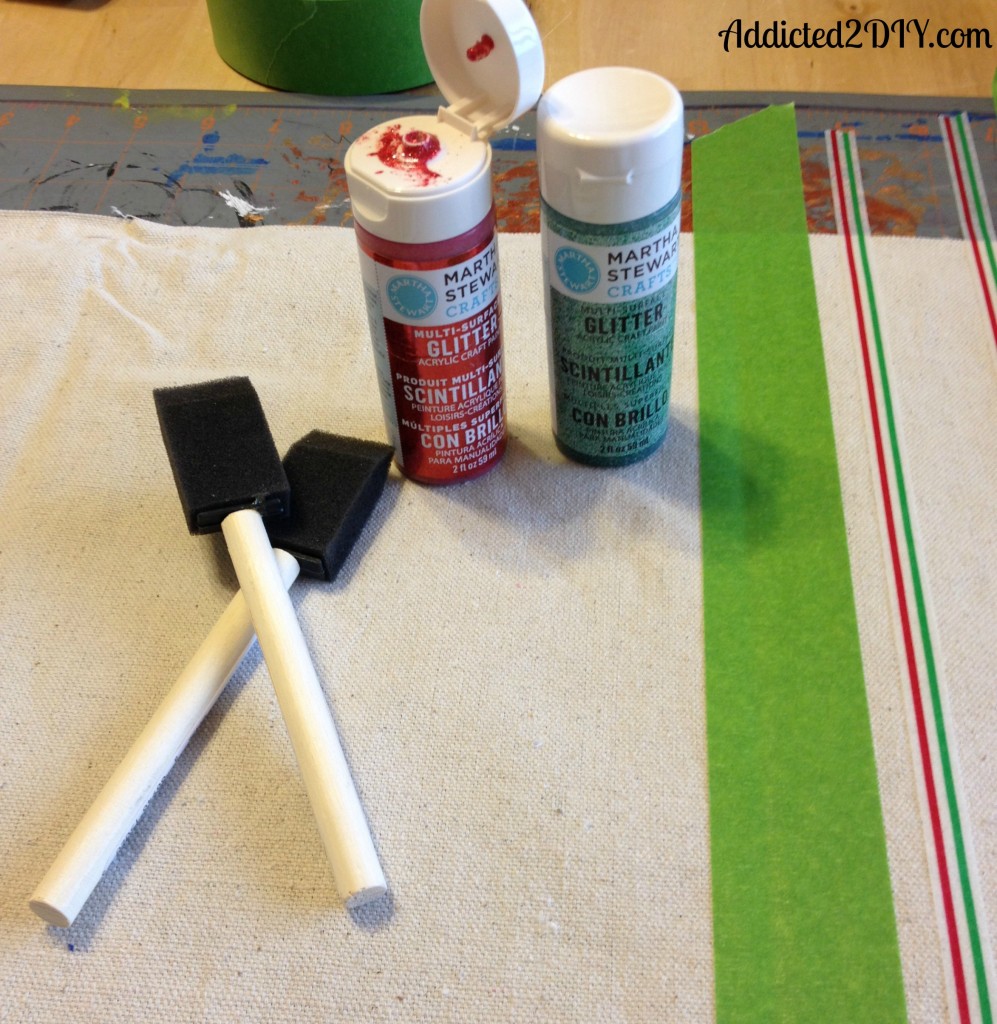 I just love Martha Stewart paints. I used her Glitter paints in Garnet and Verdelite for the stripes.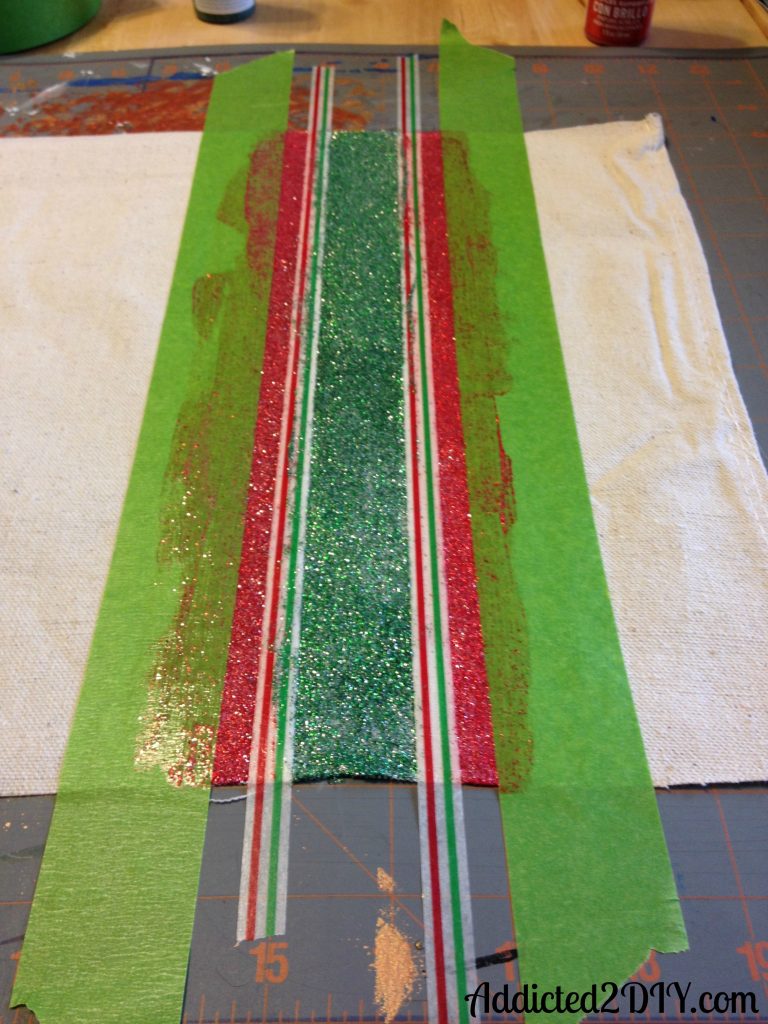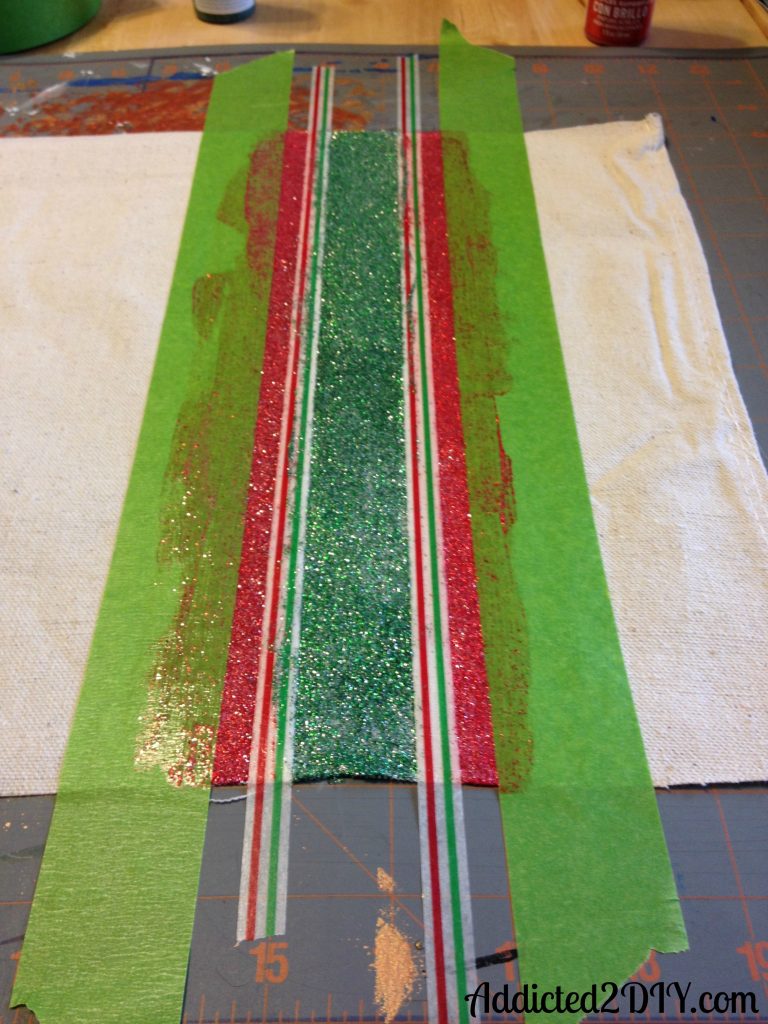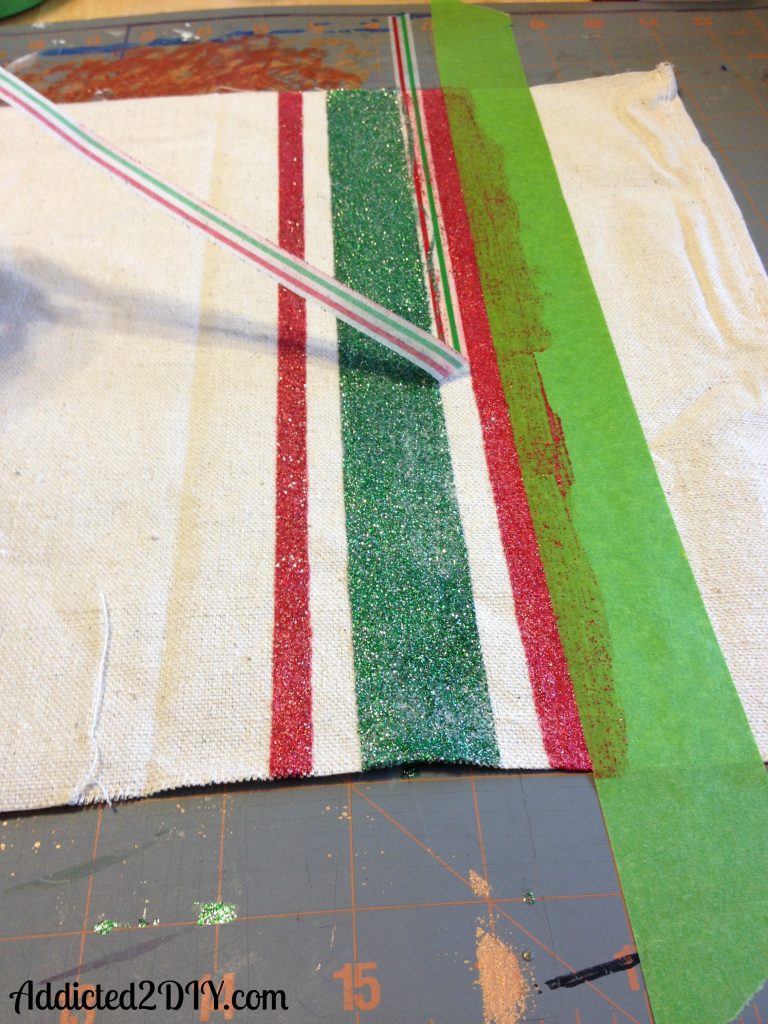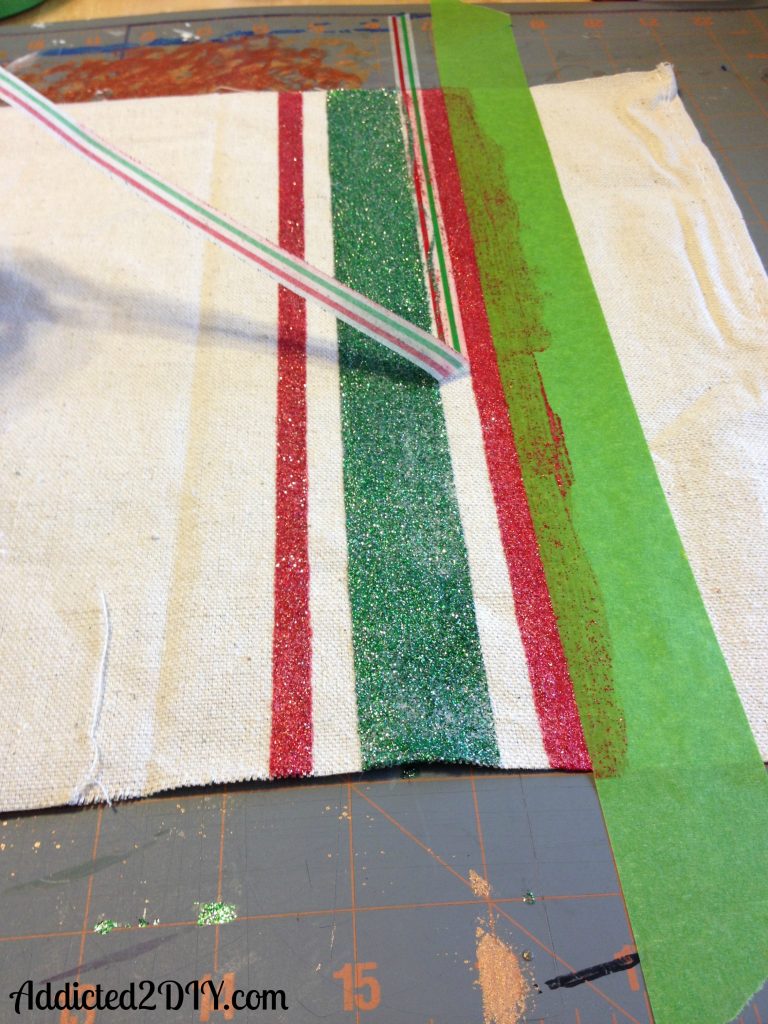 I alternated my stripes and then peeled up the tape. It's that easy! I love how festive the glitter paint looks.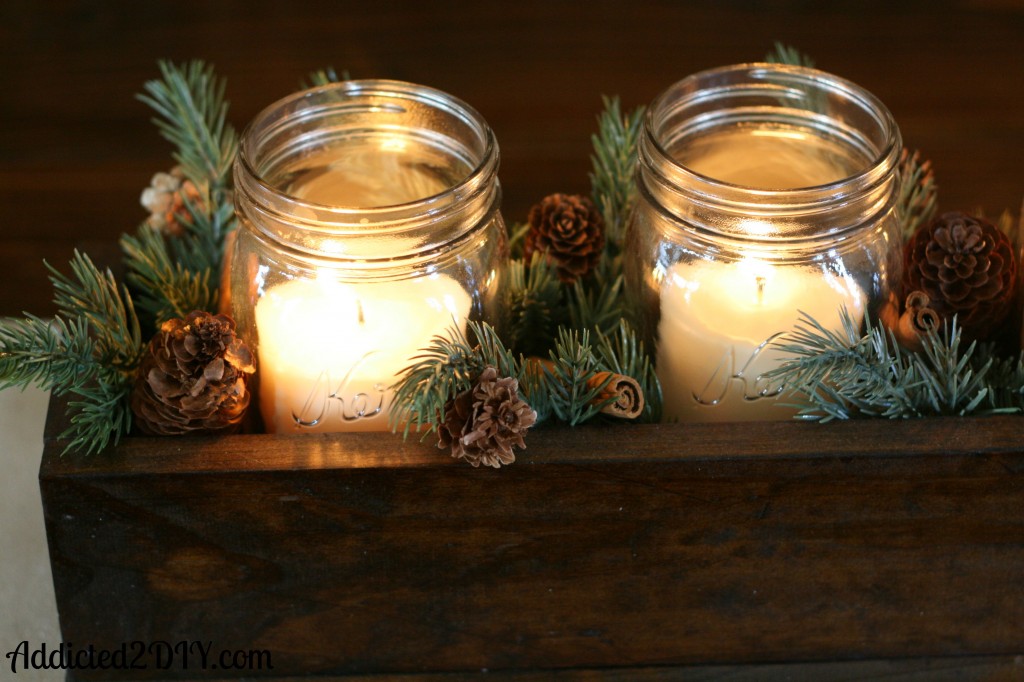 I had some Christmas picks that I had bought at Hobby Lobby and snipped the stems off and stuck those in between the jars. I also had some cinnamon sticks and added those throughout the box too.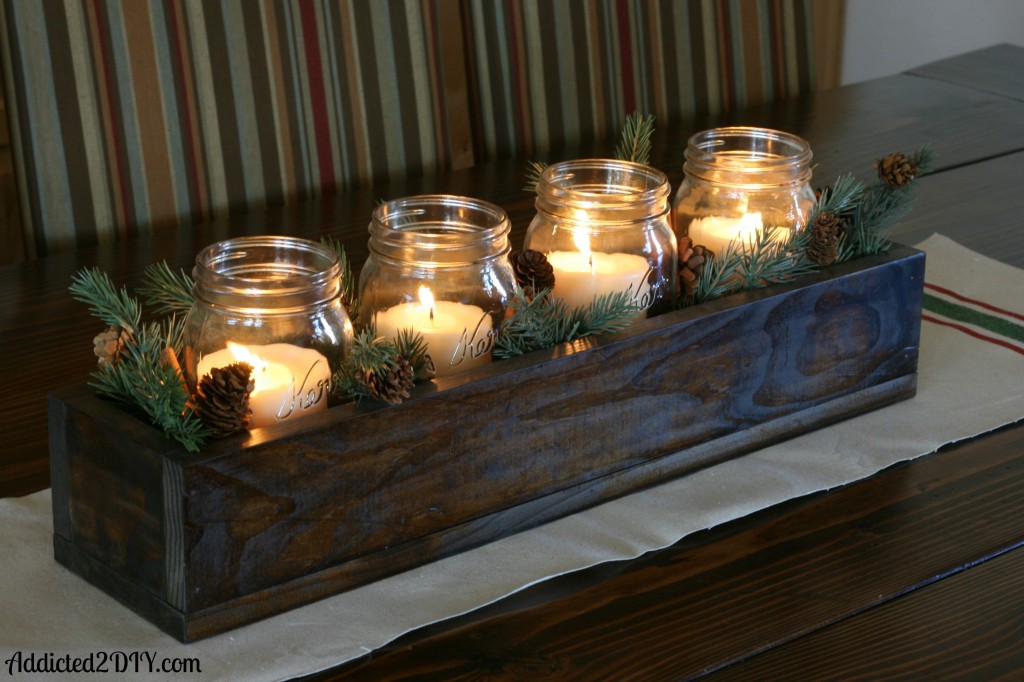 It's so warm and cozy, don't you think? I just love it. I can't wait to host Christmas Eve brunch and have everyone gathered around the table. I hope you'll give this a try for your Christmas centerpiece. It's so simple and easy to make. You can even give it as a gift at your next Christmas party! If you missed the tutorial for building the box, you can find it here.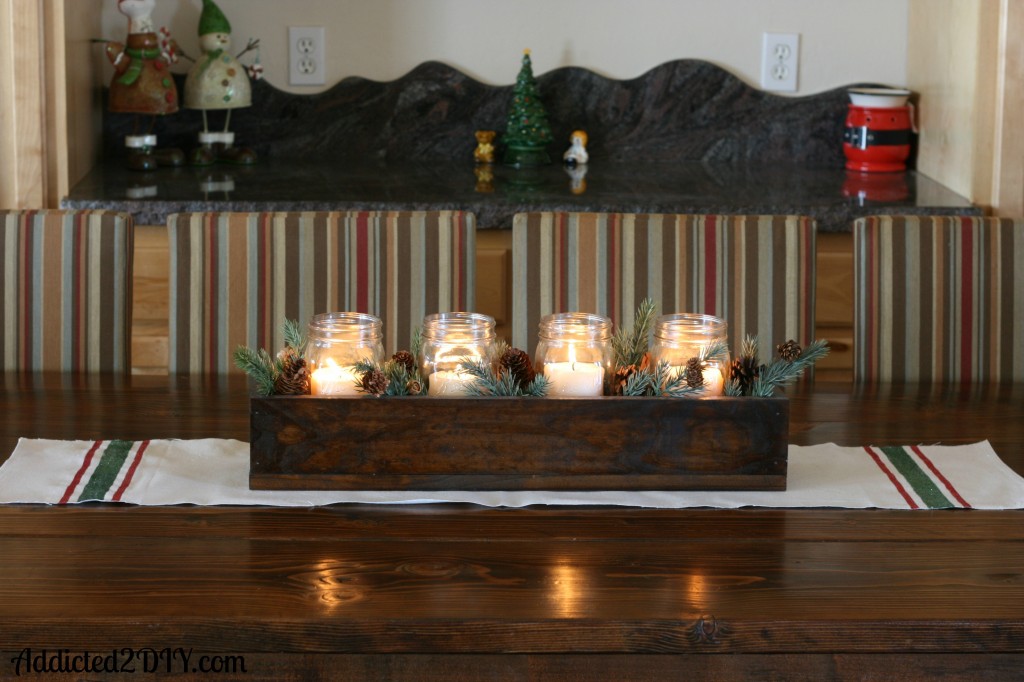 As always, feel free to pin, "like", share, and/or comment! I love to hearing from you.
Merry Christmas!
~Katie
You can find me hanging out at these fun parties: