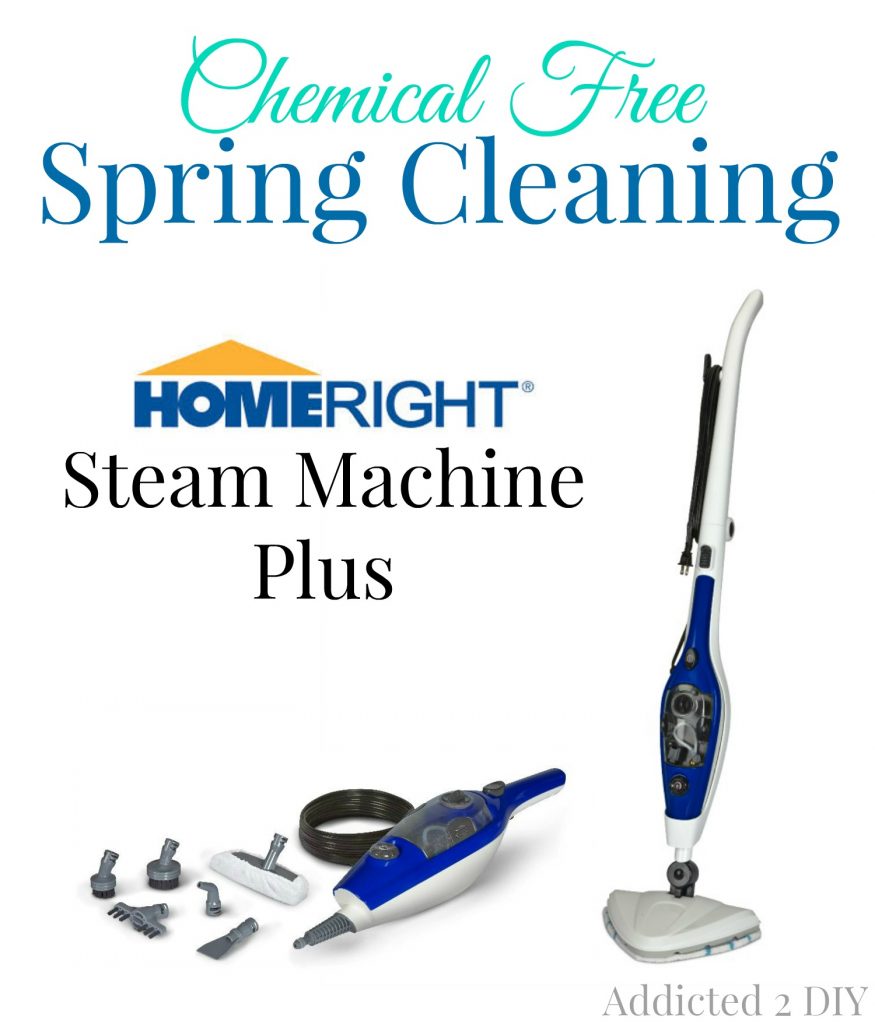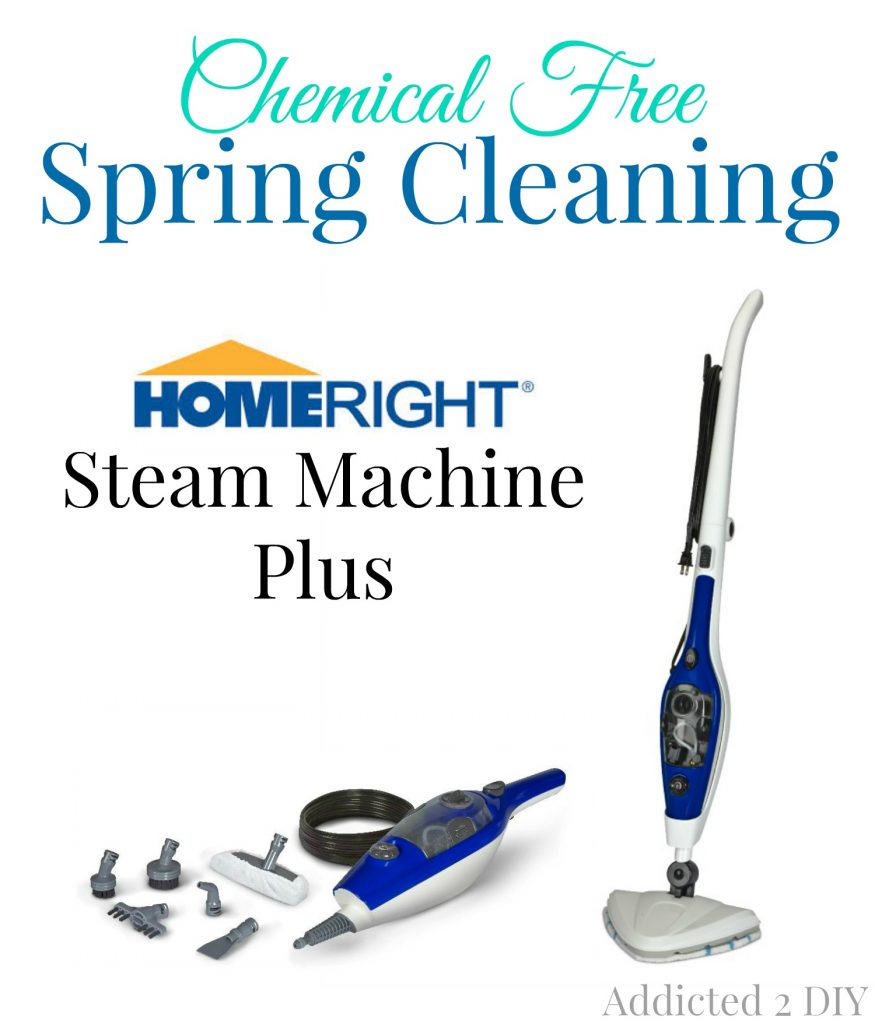 It's that time of year again when we all start to get the urge to get some spring cleaning done. I'll be honest, spring cleaning isn't exactly my favorite thing to do. With two little boys and a dog, it seems like the second I deep clean a room, they figure out a way to bring it back to its original state. Having said that, my cleaning arsenal is now equipped with a tool that seemingly can do it all! It's the HomeRight SteamMachine Plus and this bad boy can do more than just mop floors!
Warning! The SteamMachine Plus will have you so excited about the cleaning results that you'll spend hours going through your house figuring it out what it can clean next!
It can clean spots out of carpets.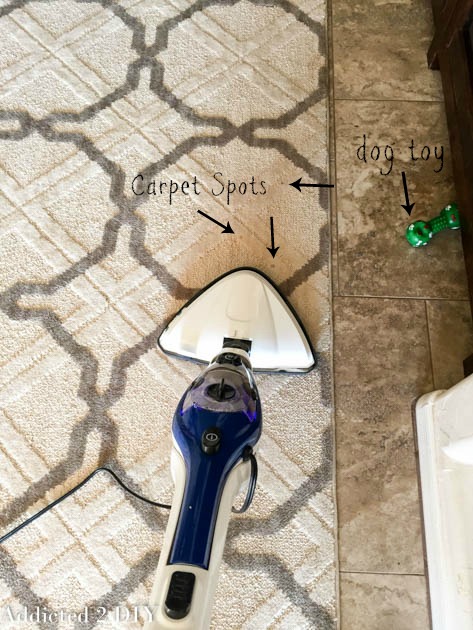 I was a bit devastated when I found a few spots on my new rug. Fast forward a few weeks and the dog decided it would be the perfect place to vomit…3 times! Nothing like putting your SteamMachine Plus to the test! Using the carpet glide attachment, I set to work steaming the spots out. And guess what?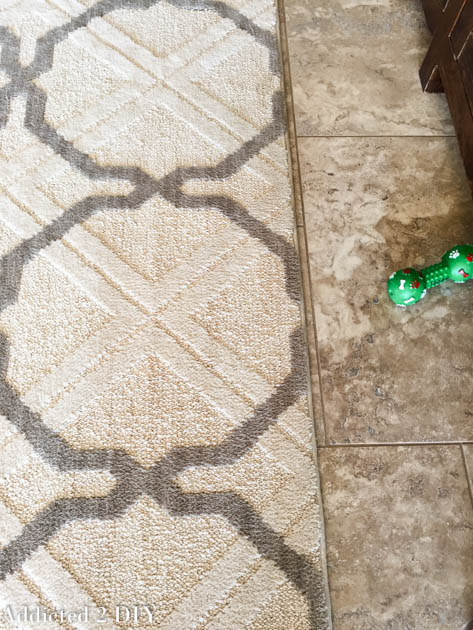 It worked! No more spots! It even cleaned up the dog vomit, which I didn't take pictures of because I was too busy trying to get it all cleaned up.
It cleans paint off of the tile.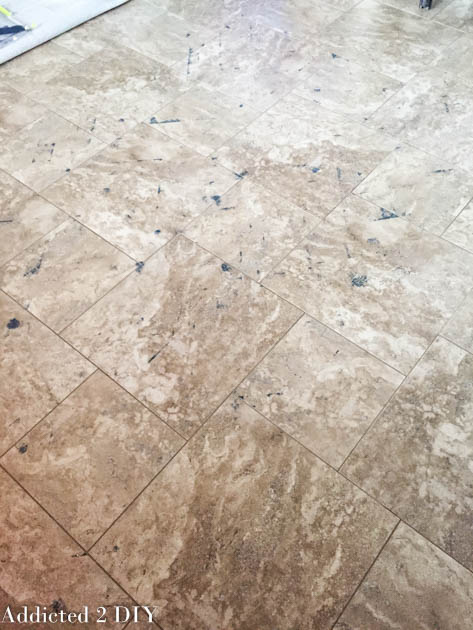 I realize many of you probably don't have this problem, but in case you ever run into this dilemma, just know your HomeRight SteamMachine Plus can save the day! I recently stenciled some curtains and placed a drop cloth underneath the curtains without thinking that the paint would probably bleed through the drop cloth. Once I reached a point of no return, I decided I'd just finish my project and figure it out later. I was getting looks of disbelief and the comments "you'd better hope that comes up" from the hubs, to which I confidently said "of course it will!"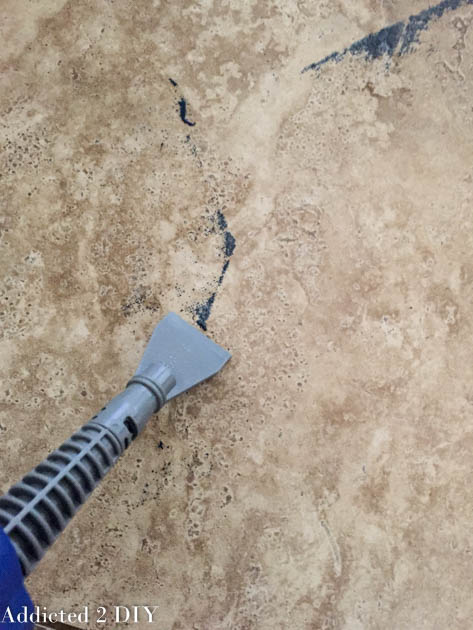 Once again, the SteamMachine Plus to the rescue! The scraping attachment had the paint coming off with absolutely zero effort. Seriously, I didn't have to use a single bit of elbow grease. I scraped the paint and wiped it up with a towel.
It makes your microwave look new again!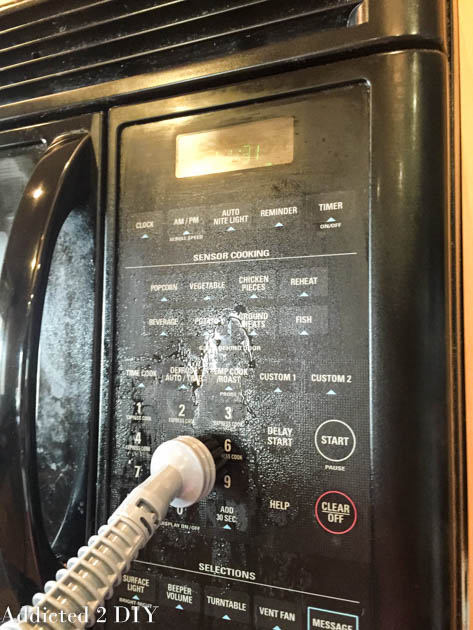 Our microwave has been a thorn in my side forever. No matter how hard I scrubbed, or what I used on the keypad, I could not get it to come clean. I finally gave up and decided it probably wasn't actually grime and that the 12 or so year old microwave's keyboard was probably just worn from use. I decided to throw a hail Mary and grabbed my SteamMachine Plus and the small brush attachment.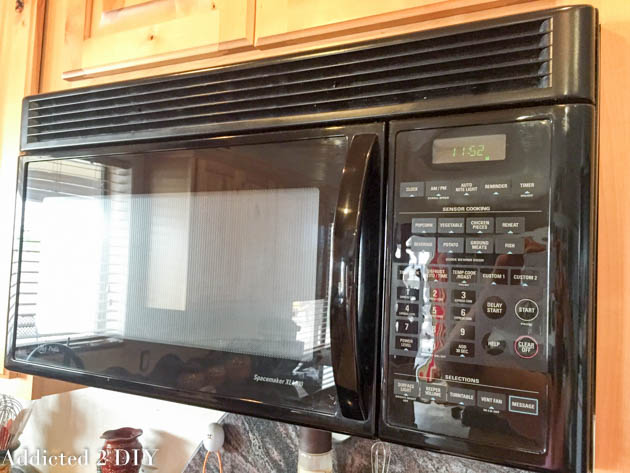 It cleaned the entire thing to its former, shiny glory! Now I can't stop looking at my shiny, "new" microwave! Using the SteamMachine on the inside of the microwave was just as easy! I've been known to heat water in there to try to create steam to wipe the sides down, but inevitably, I always end up getting distracted and I repeat the heating/steam process 5 times before I finally stop and clean it.
Have I got you excited yet? Here's a reason to be even more excited! I'm giving one of these awesome SteamMachines away! Just follow the Rafflecopter entry instructions below. This giveaway is valid for U.S. residents ages 18 and over. Void in Alaska and Hawaii. You must follow HomeRight on one form of social media. Good luck!
a Rafflecopter giveaway

Want more reasons to get excited? If you order a HomeRight SteamMachine Plus
, you can fill out this rebate form to get a free chenile mop pad!
Want more chances to win? Enter at these blogs as well!
DISCLOSURE: I'm a member of the HomeRight brand ambassador team. I was compensated and/or received products for this post. All opinions of these products are 100% my own.