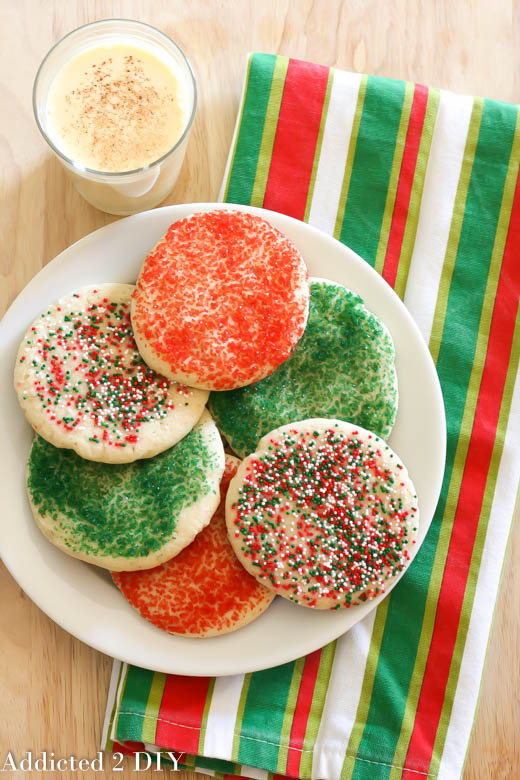 I've got a very special treat for you all today. This recipe has been in my family for decades. I remember countless Christmases making these delicious cookies with my grandma. Everyone in my family thinks these are the best cookies ever and it really just isn't Christmas without them. They're a perfect treat to make with your little ones, and my mom and I often make them with my boys. They love to decorate the cookies with the sugar sprinkles and nonpareils. Definitely give these a try this year if you're looking for a delicious treat to leave out for Santa. They're super quick and easy to whip up!
Best Ever Sugar Cookies
Ingredients
1 cup (2 sticks) butter, softened
1 1/2 cups powdered sugar
1 egg
1 tsp vanilla
1/4 tsp salt
1 tsp baking soda
1 tsp cream of tartar
2 1/2 cups all-purpose flour
Instructions
Preheat oven to 325 degrees and prepare cookie sheets with parchment paper.
With a handheld or stand mixer, cream together butter and powdered sugar.
Add egg, vanilla, salt, baking soda, and cream of tartar
Add flour and mix just until combined.
Roll cookies into about 1 to 1 1/2″ balls and place on cookie sheet about 3″ apart.
Dip a glass into sugar and flatten the cookies a bit. I often dip the glass into any remaining dough to get the sugar to stick, then dip it into the bowl of sugar.
Decorate cookies with sugar sprinkles and nonpareils.
Bake just until done, not brown, about 8-10 minutes. 9 ,minutes seems to be the magic number in our oven.