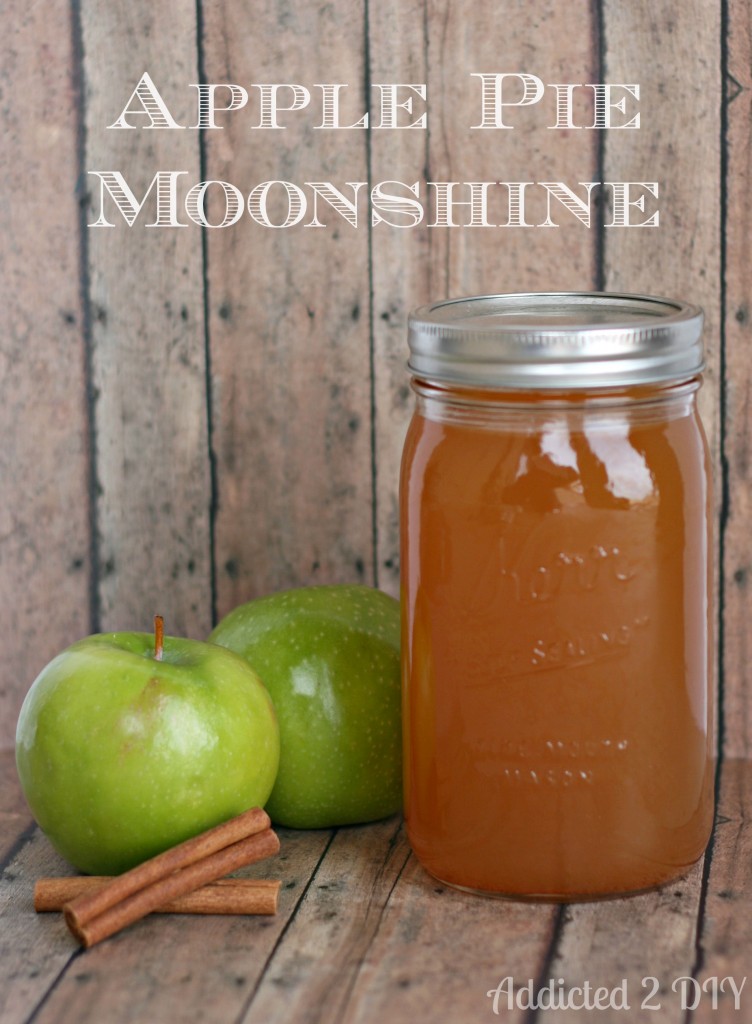 Last month I shared my recipe for Peach Pie Moonshine. If you haven't seen it yet, you should check out the recipe. It was so good and so popular, not only with my friends and family but apparently also with you, my readers. I decided that I also needed to come up with a good apple pie moonshine recipe. I modified my peach moonshine recipe a bit and voila! A new, tasty apple pie moonshine recipe to share with friends! I used regular apple juice and unfiltered apple juice (apple cider) when I made this. I felt the unfiltered apple juice would give even more of an apple flavor. I purchased my unfiltered apple juice at Sprouts, but I'm sure you can find it at many other grocery stores.
I made this batch last Saturday and it was a big hit when we watched football last Sunday. My sister-in-law and I even poured a little over vanilla ice cream. It was amazing! She said it tasted like apple pie a la mode with a kick!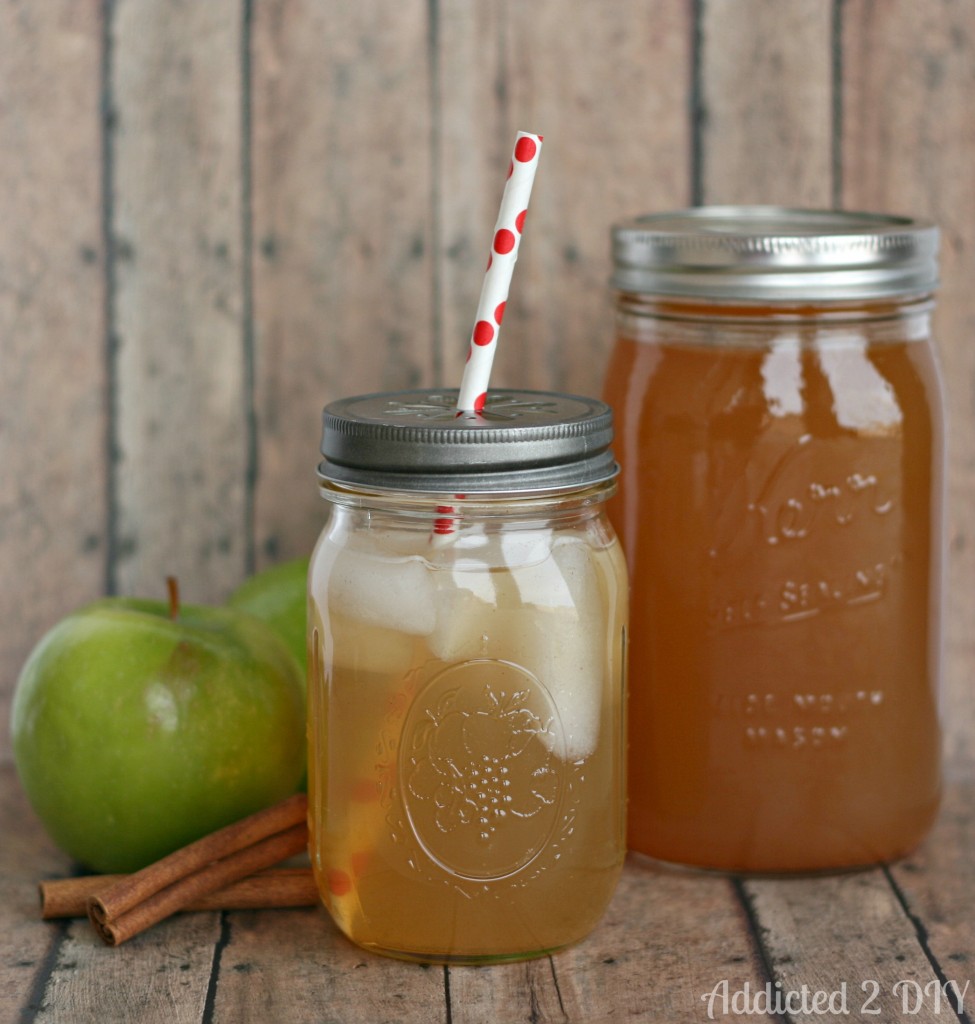 If sipping it isn't really your thing, you can always mix it into a cocktail. I have heard that Sprite is great. I mixed mine with ginger ale and it was delicious! Whatever way you like to drink it, I hope that you will love this recipe as much as I do. It's a great recipe to make for parties or to give out to friends! Just remember to enjoy it responsibly.
I always love it when you share, like, or pin with your friends.
~Katie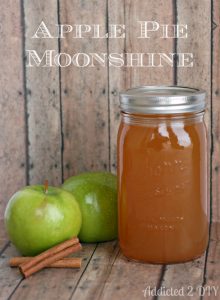 Apple Pie Moonshine
2014-01-24 15:42:26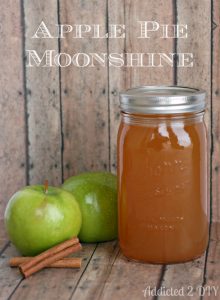 Nutrition Facts
Amount Per Serving
Total Carbohydrates
1012
g
* Percent Daily Values are based on a 2,000 calorie diet. Your Daily Values may be higher or lower depending on your calorie needs.
Ingredients
1 - 64 oz bottle apple juice
1 - 64 oz bottle unfiltered apple juice (apple cider)
3 cups granulated sugar
8 cinnamon sticks
1/2 tsp ground nutmeg
1/2 tsp ground cinnamon
1 - 750 ml bottle everclear
Instructions
Bring the apple juices, sugar, and spices to a boil. Cover and let simmer for 1 hour. After one hour, remove from heat and let cool to room temperature. Pour into a separate bowl with a strainer and cheesecloth. Stir in the everclear and ladle into individual jars.
Notes
This recipe makes 6 1/2 quarts. You can always alter the strength of this recipe by adding more or less everclear. It just depends on your tastes.
Addicted 2 DIY https://addicted2diy.com/