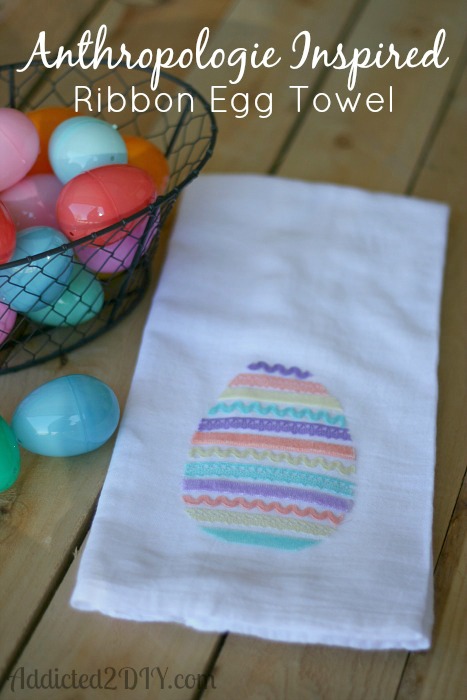 Raise your hand if you love Anthropologie! They have got such fun stuff for home decor as well as gorgeous clothes! Sadly, our single-income budget doesn't exactly have enough in it for me to go crazy in their store. Back in January, I was scoping out their website and fell in love with their ribbon heart dish towel. I had wanted to create my own knock-off version of that towel, but ran out of time. I knew I still loved the idea of a ribbon towel and thought it would be fun to create an Easter version. My favorite part was that it was easy to make and there was no sewing involved!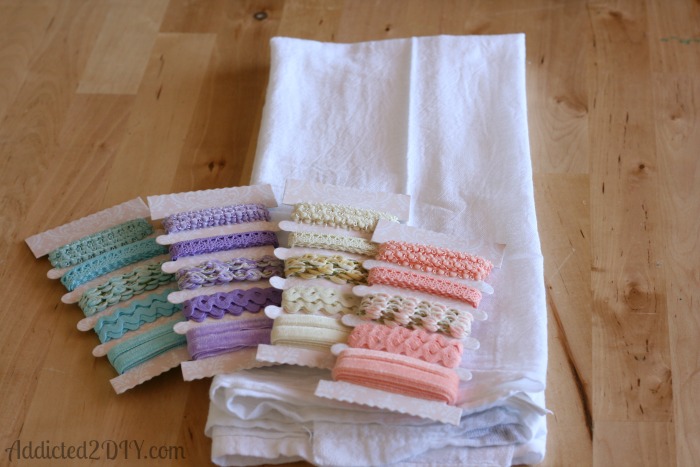 A while back, I purchased some flour sack towels from Target. I used a few of them to make these DIY painted kitchen towels. These towels are perfect to add your own decorative touches to. Michael's has their own little dollar+ section at the front of the store, and I found this cute ribbon there for $1.50 each.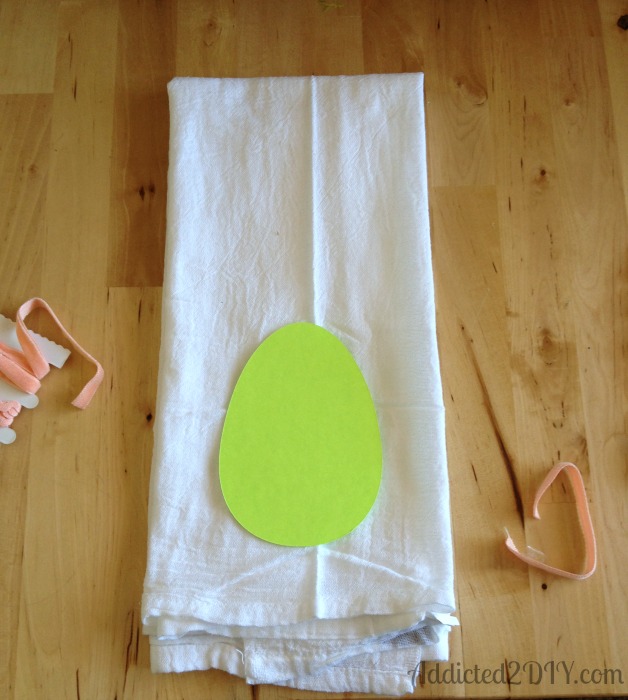 I grabbed a scrap piece of cardstock and cut 5″ tall egg shape out on my Cricut. If you don't have a die cutting machine, you can always just print a shape and cut it out. I also ironed my towel prior to getting started.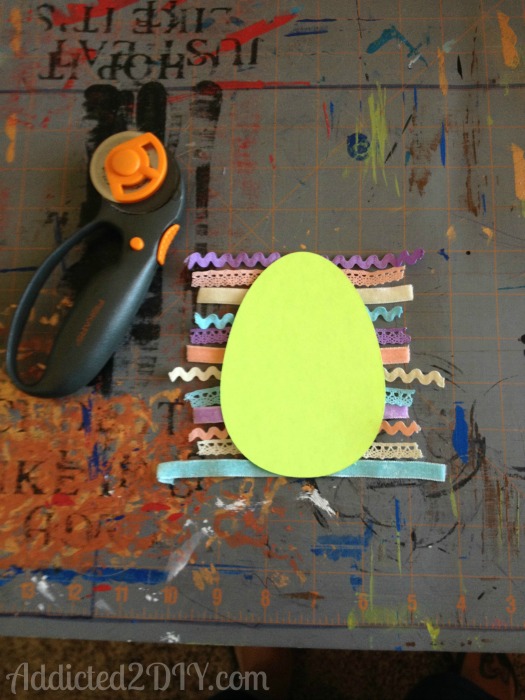 I cut my ribbon pieces out and placed them in a pattern I liked. I set the egg on top of the pieces and used my rotary cutter to trace around the edge of the egg shape. Please ignore my used and abused cutting mat.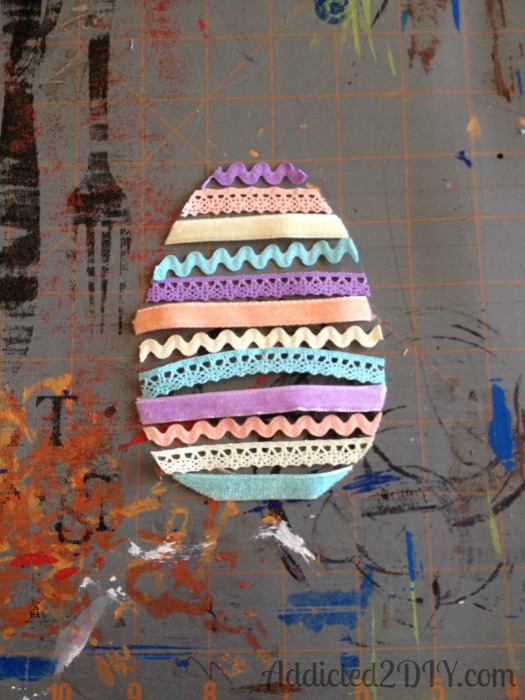 I used 3/8″ Heat n Bond hem tape to attach the ribbon pieces to the towel. Now, if I was smart, I would have lined the hem pieces up under the ribbon pieces and cut them at the same time. However, I sometimes like to work harder instead of smarter, so I cut my pieces out after the fact.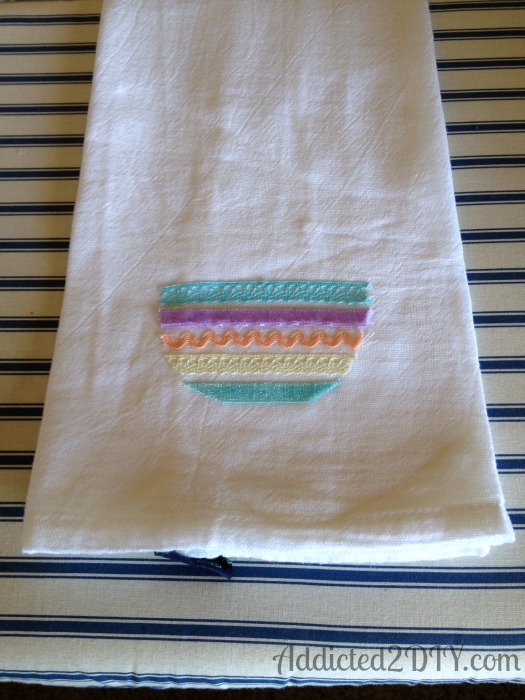 I worked in small sections and ironed the ribbon pieces to the towel. I used an extra towel to use between the ribbon and the iron. I held it down for about 15 seconds each time. After all of the pieces were attached, I held the iron over the entire piece again for 15 seconds.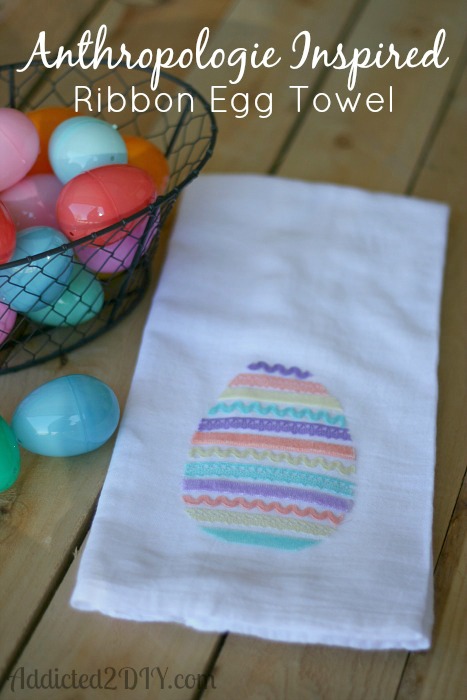 I love how it turned out and I'm definitely making more. I'm thinking these will be perfect to line baskets for bread or biscuits for Easter brunch! Thanks so much for stopping by and please feel free to share, like, pin, etc!
~Katie
{this post contains affiliate links which, at no extra cost to you, will allow me to earn a small commission off of any products purchased. Please see my disclosure statement for more information}