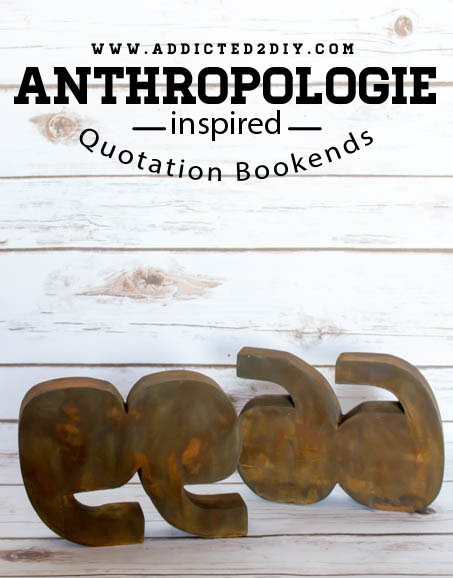 Happy Friday! If you happen to be a fan of HGTV Magazine, you probably noticed the fun Anthropologie quotation marks bookends on the cover of the latest issue. I thought they were such a great idea to add interest to a bookcase, so I decided that I needed to make a set of my own. The Anthropologie version commands a whopping $168, but I was able to make mine for virtually nothing.
We had some scrap 2×6 pieces of wood leftover from building in the windows on our shop, so I grabbed a few of them for this project. I created my template in my Silhouette Studio program using the Impact font and cut the template out of cardstock. You can always print yours on paper and then cut it out with scissors to get the same result.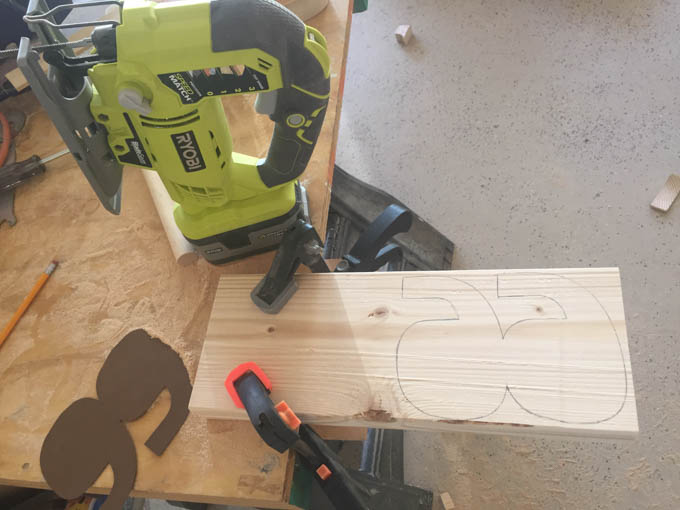 I clamped the wood to my workbench and cut the quotation marks out using my jigsaw with a scroll blade.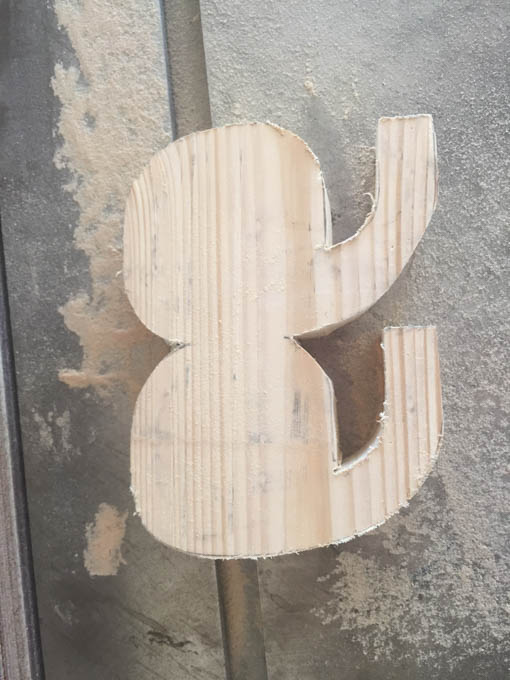 Once both bookends were cut, I needed to sand them smooth. I clamped them into a vise and then cut up some 80 sanding belts to take off the extra material. I found that using a piece of thin scrap wood gave me enough leverage to really smooth out all of the edges.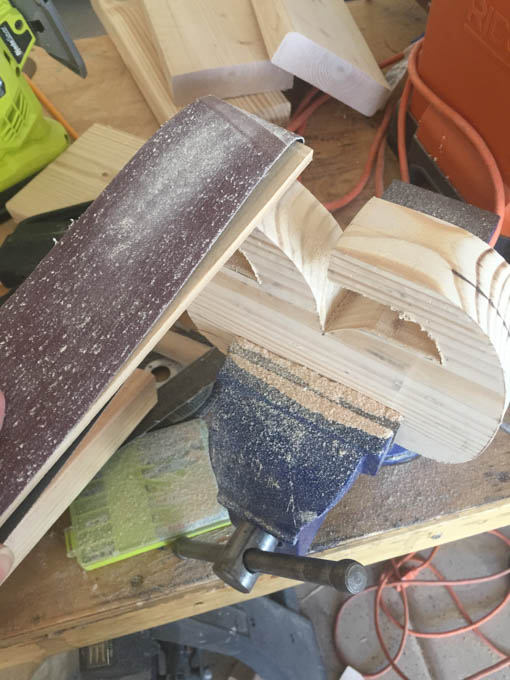 Once the bookends were sanded, I used some wood filler
to patch up any imperfections in the wood and let it dry.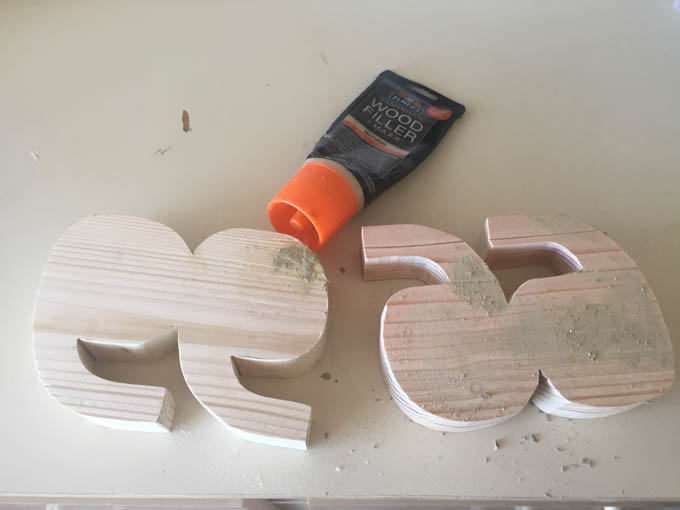 I then sanded them completely smooth using 220 grit sandpaper.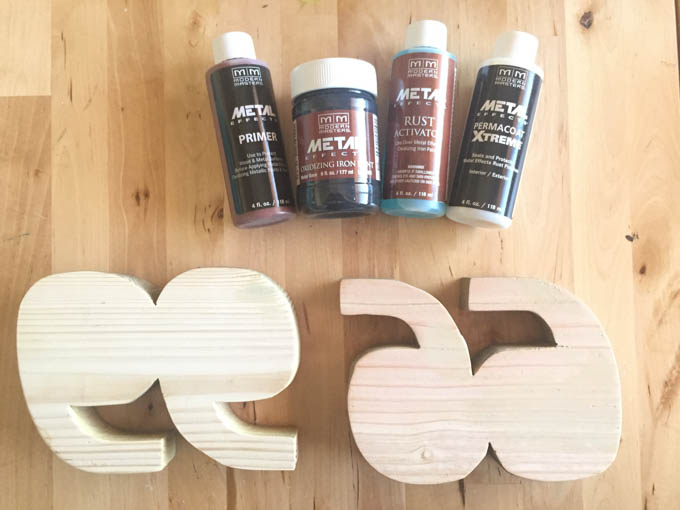 I loved the look of the gold bookends, but they wouldn't really fit in on my bookcase, so I decided to finally try out the Modern Masters Metal Effects

kit I got from the SNAP conference earlier this year. I had been wanting to find a way to use it and this seemed like the perfect project.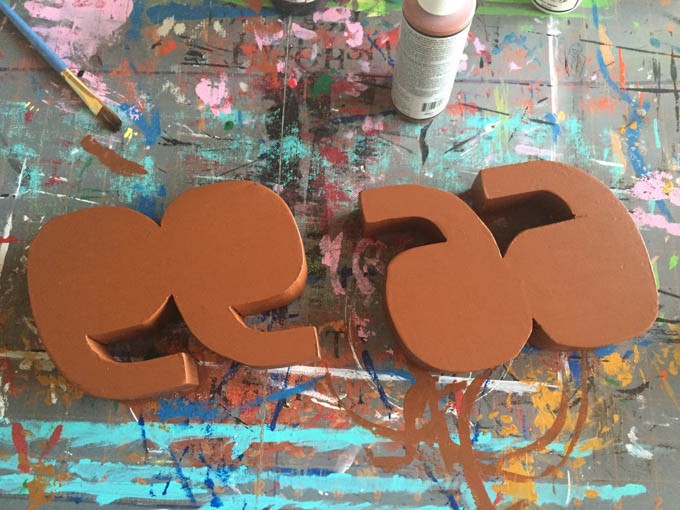 I started by painting two coats of the primer on, letting it dry for 30 minutes between coats.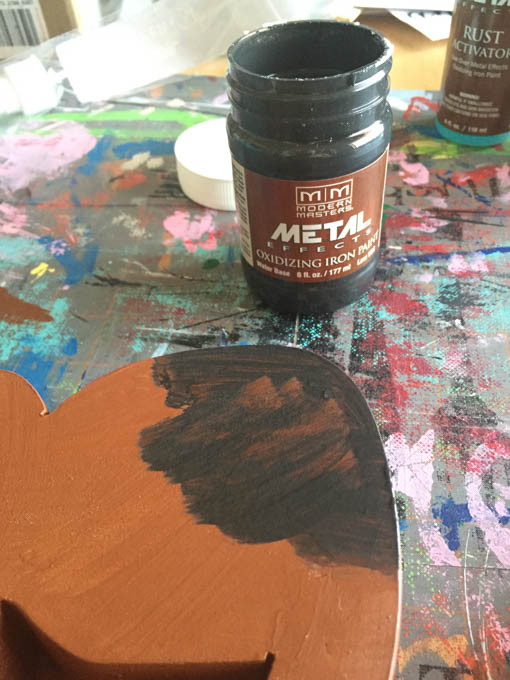 After about an hour or so I was ready to paint the oxidizing iron paint onto the bookends. Again, I followed the directions and painted two coats of the iron paint and then let it dry completely.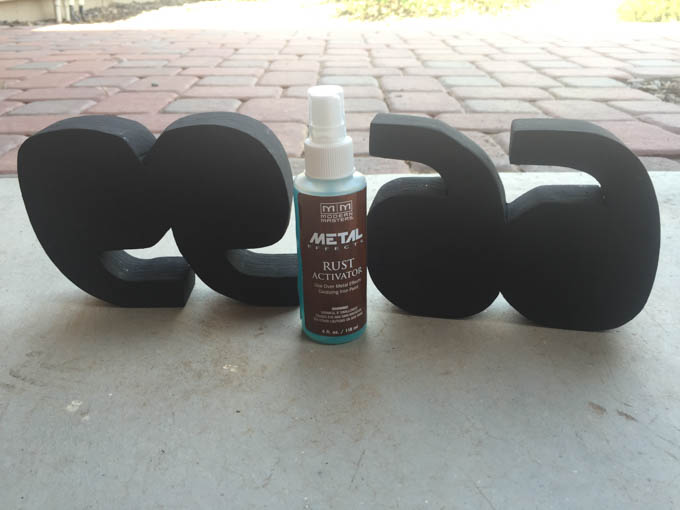 Once I was ready to apply the rust activator, I took them outside and sprayed some on. I definitely recommend placing them on something for this step as the rust will bleed onto whatever surface they are sitting on. I used a few extra pieces of scrap wood.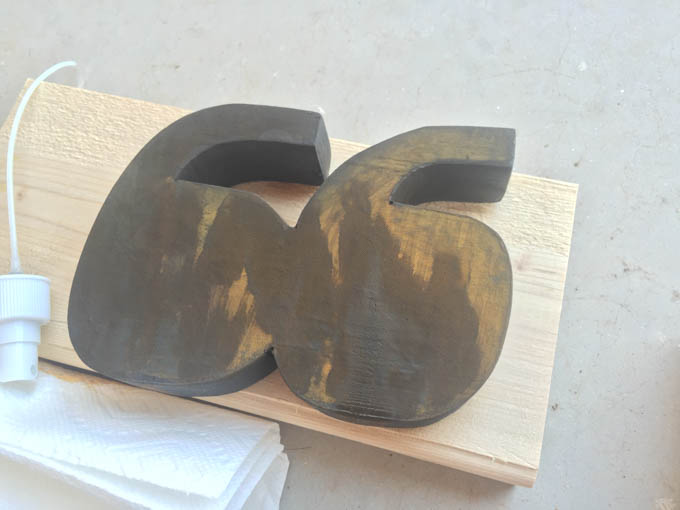 I sprayed the rust activator on and also brushed some on in areas that I felt needed a little more of the rust. It was really cool to watch it oxidizing before my eyes. This step is really where you can play around with it until you're happy with how much rust you've got. I applied two coats of the rust activator and was pretty happy with how they looked. I let them dry for 24 hours before putting them on my bookcase.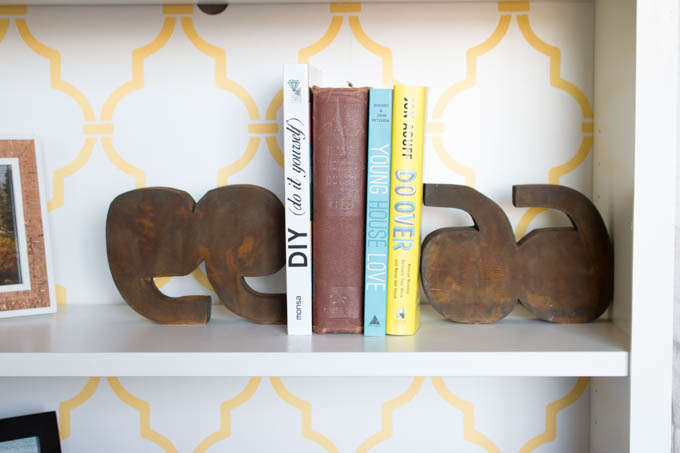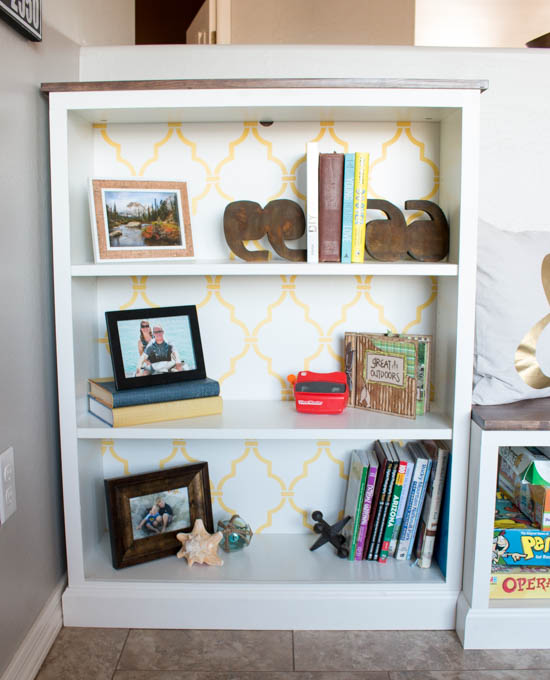 I love the way they turned out! They had just the right amount of rust on them and they look like old pieces of iron rather than scrap pieces of wood. They are a great addition to my IKEA Billy bookcase hack in the den. Plus, did I mention that this project was basically free? The Modern Masters Metal Effects kit I have is a small quantity, but I barely used any and still have plenty left for other projects. I'm thinking some DIY, rusted wall decor is in my near future. There are so many ways this can be used! Plus it was a fairly quick and simple project, which is always fun. I may even make a few more of these and give them as Christmas gifts. They're such a fun idea for book lovers. Have you ever tried this paint? I'd love to see how you used it!
*This post contains affiliate links. If you purchase an item from one of these links, I will receive a small commission at NO ADDITIONAL COST to you. Please see my disclosure statement for more information.