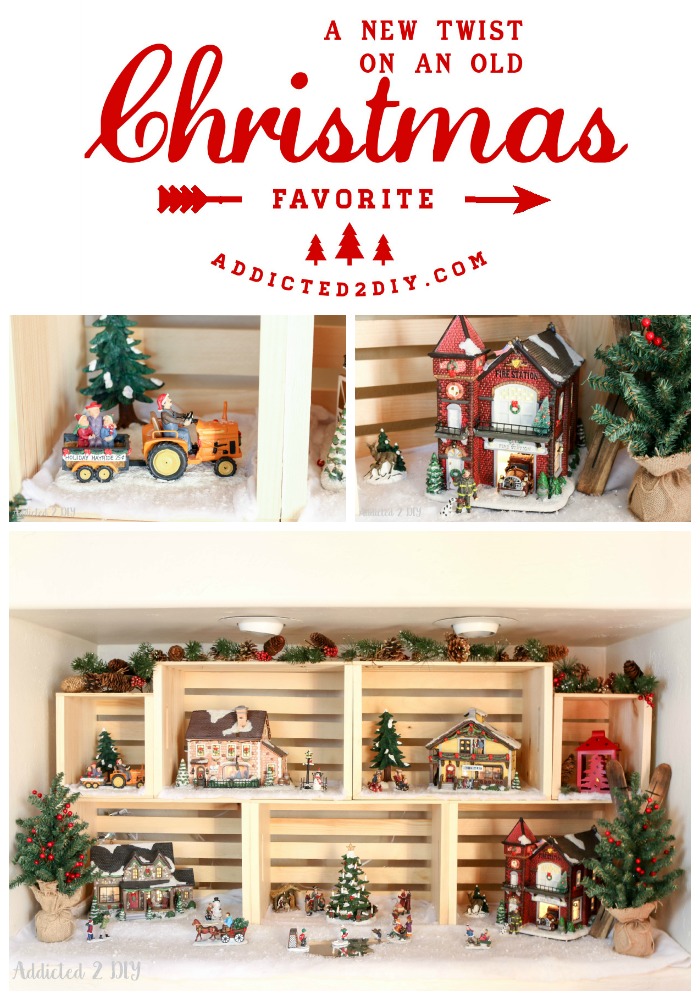 I know I'm not alone when I say that I LOVE Christmas! Seriously, there's no greater time of year for me. My favorite part is keeping old traditions alive while also making new traditions and memories with my own family. One of those old traditions is setting out a Christmas village. My grandma ALWAYS decorated her house from top to bottom each year and the decorations were not complete without her Christmas village. I remember helping her to carefully set out each little cottage and figurine and working on it until it was just right. As soon as I moved out on my own, I knew that my own home wouldn't be complete without a village set out each year. I feel like these villages have sort of lost their popularity over the years with the younger generations, but I refuse to give it up. This year, though, I decided to add a little twist to my old Christmas favorite and utilize vertical space and crates to display my Christmas village. By the way, there's a pretty sweet giveaway at the end of this post that you won't want to miss!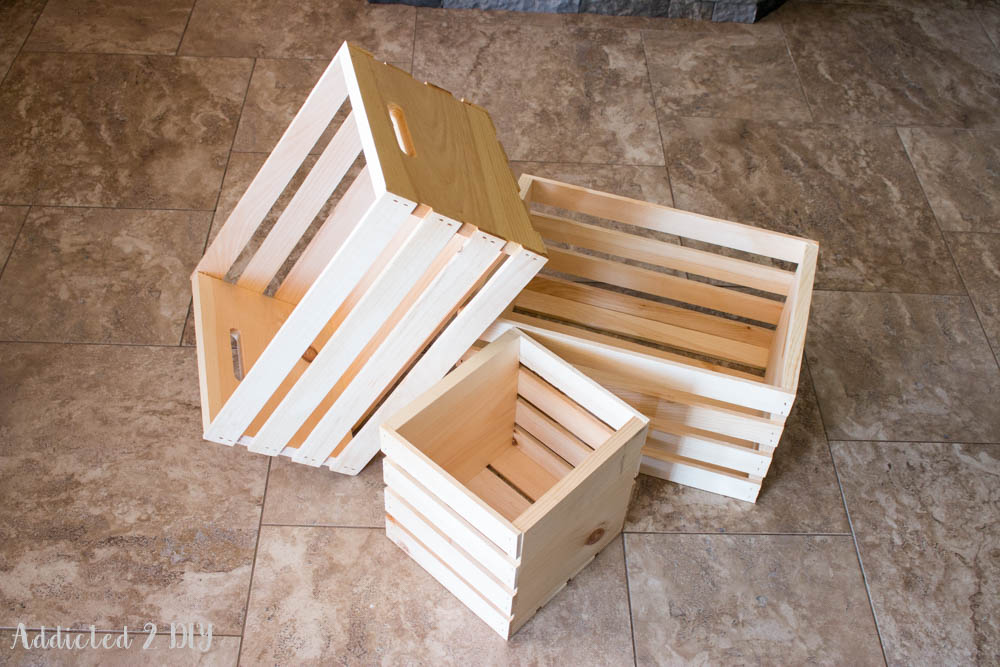 Crates are hugely popular right now and for good reason. They are an attractive, and usually a much more affordable storage solution to baskets. I personally love them for the rustic look, but they also have endless possibilities! For my Christmas village display, I used small and large sized crates sold by Crates and Pallet at Home Depot. The large crates are sold in stores and online. The small crates and various other sizes are sold online only. (affiliate link)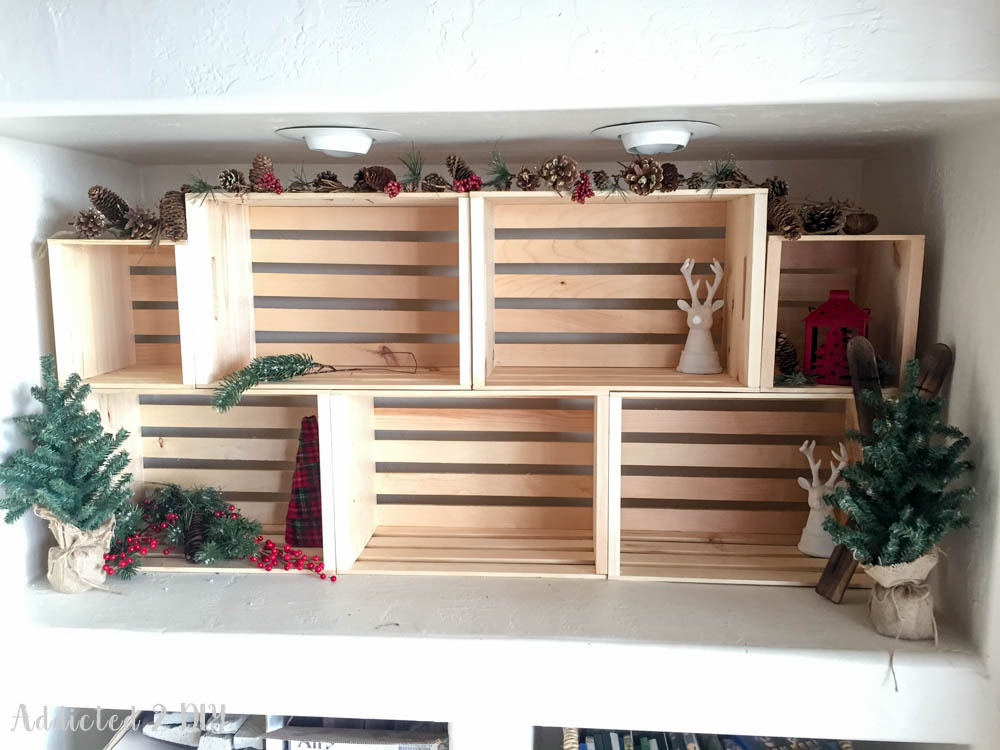 We have a giant monstrosity of a built-in entertainment center in our great room and the large, deep openings have made it a challenge in the past to set up my Christmas village. Utilizing the crates allowed me to not only take advantage of vertical space, but also add a little fun and interest to my village. I used 5 large crates and two small crates, which somehow fit so perfectly that it was like they were made to go in this space! I considered staining the crates, but I felt it might make everything feel a little too dark, so I kept them natural. I added some garland to the top and flanked it with two little Christmas trees on each side.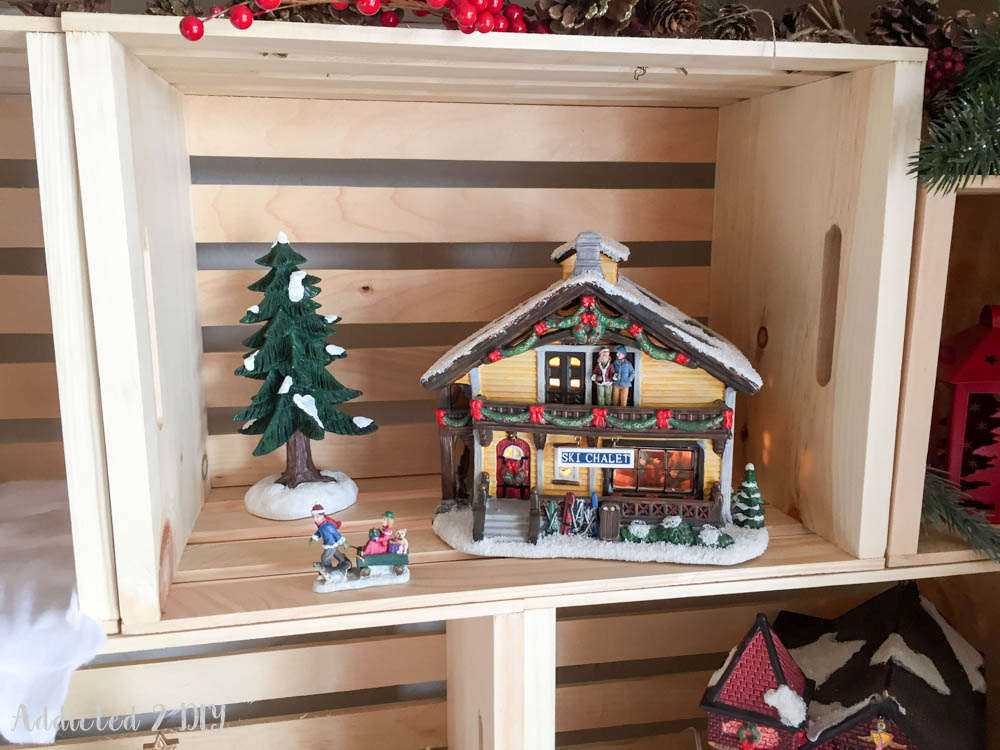 I started playing around with the layout of my Christmas village and getting everything where I wanted it to go. I loved that I could feed the cords for the lights through the backs of the crates and keep everything hidden. I used to have to get pretty creative to hide all of the cords before. Since the crates hide the electrical outlets, a timer like this one (affiliate link) makes it easy to set it and forget it versus trying to reach back and plug in the lights each evening.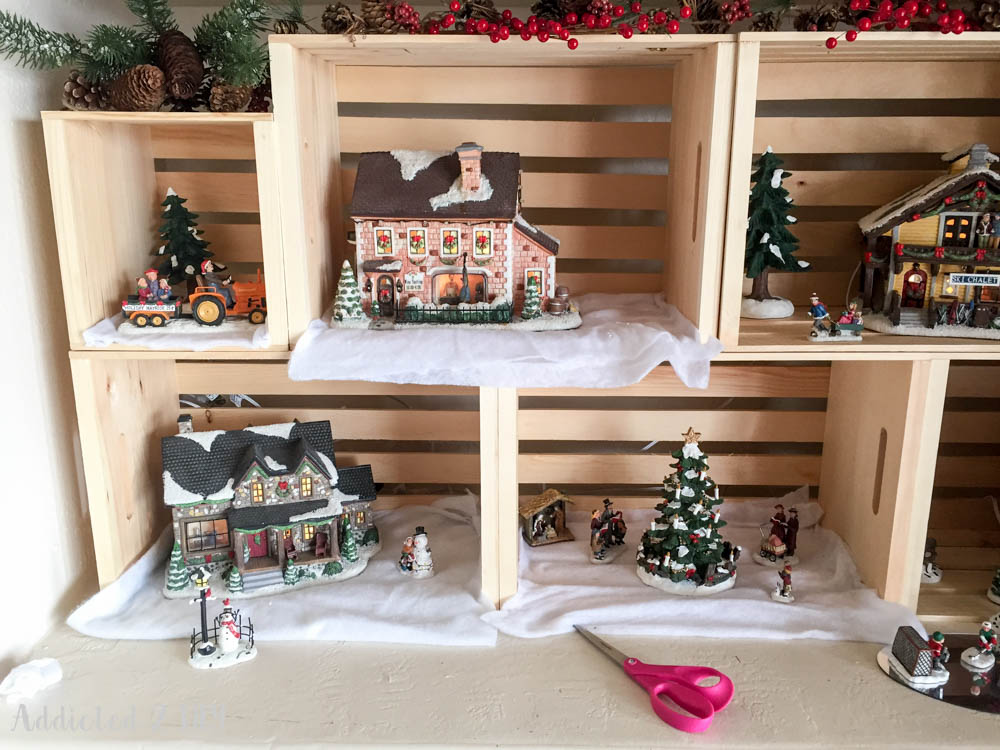 Once I was happy with where all of my village pieces were going, I started adding the "snow." I cut it to fit inside each crate and then across the entire front of the opening.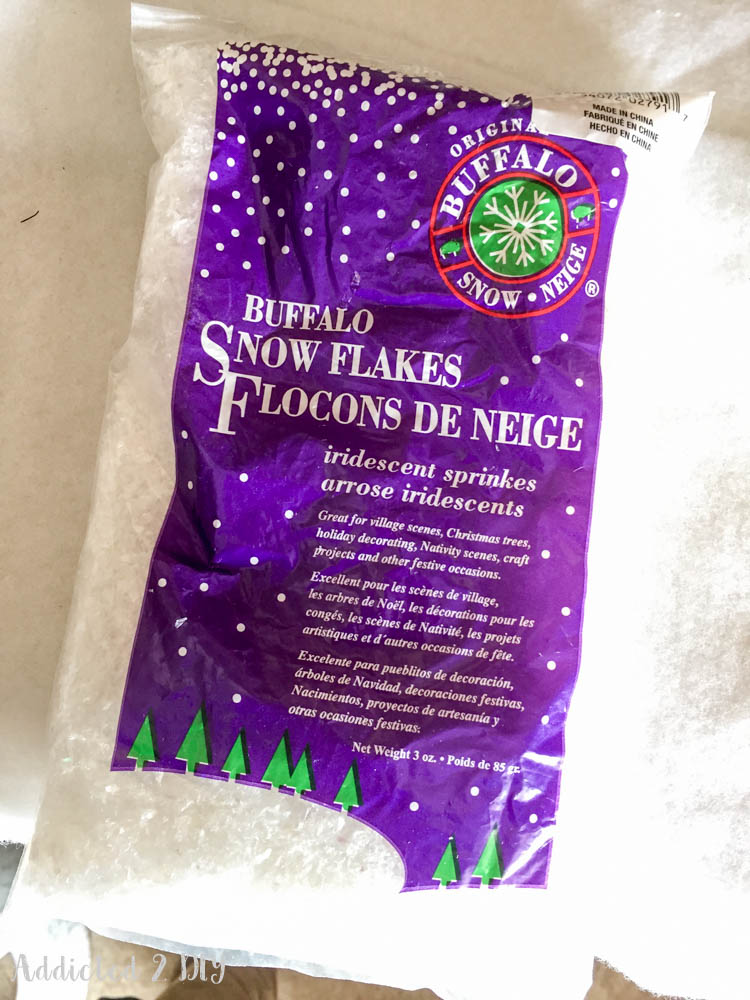 The roll of batting needed a little extra snowy affect to it, so I grabbed a bag of snowflakes and sprinkled them all over to add a little more dimension.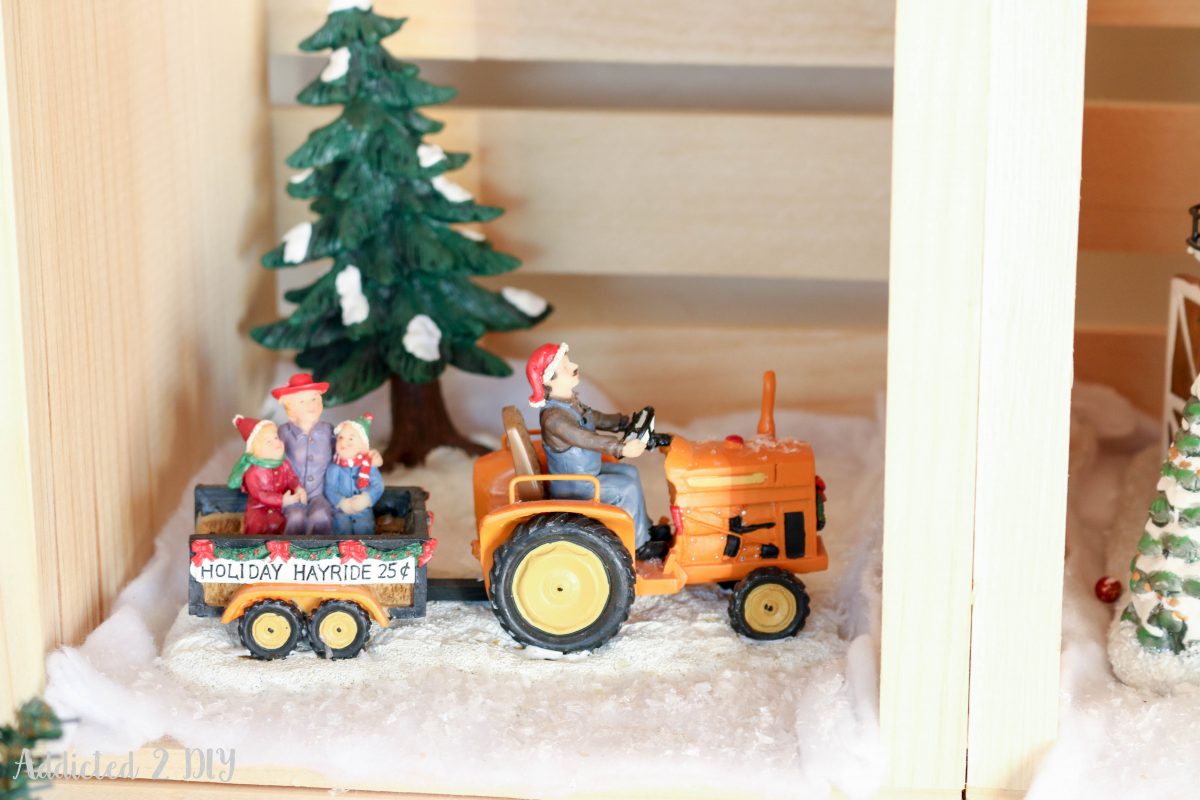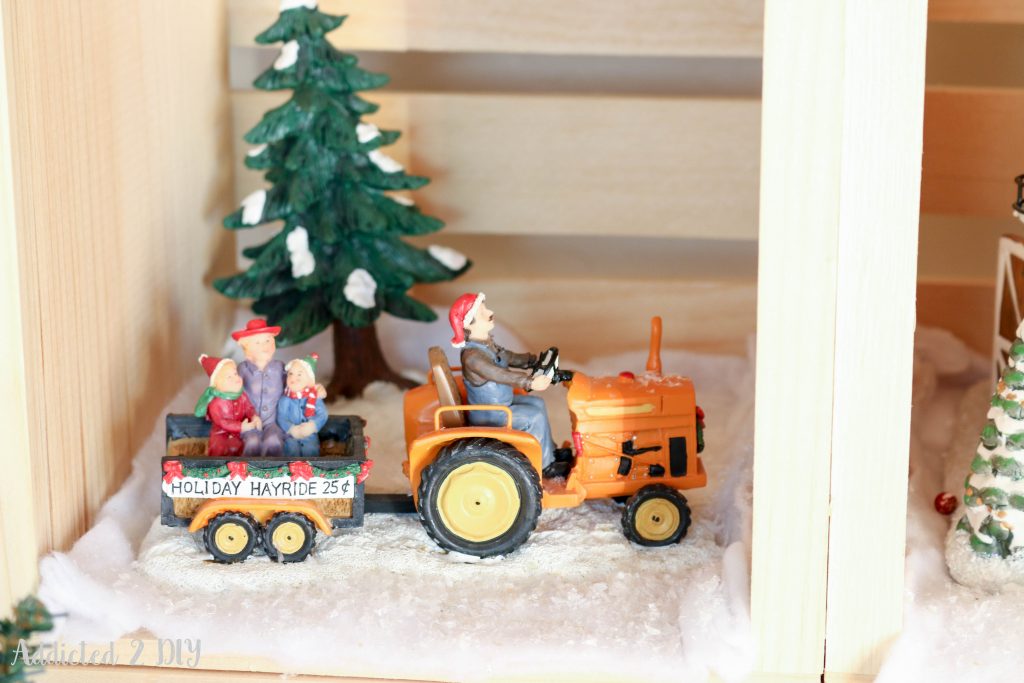 It makes everything feel a little more like a winter wonderland, don't you think? I'm sure the cleanup process will be an interesting experience, but sometimes things like this are worth the mess later on.
I love the new look of my Christmas village! It feels so much less crowded now and the crates give it a nice rustic look, too! The best part about using crates is that you can stack them any which way you like to create your own customized look. Plus, when Christmas is over, you can keep on using them for pictures and other decor items.
It's giveaway time! You can enter for a chance to win a $50 Home Depot gift card to purchase your own awesome crates, or whatever you like! Just enter using the Rafflecopter widget below and you're all set! Good luck!
DISCLOSURE: This is a sponsored post written by me on behalf of Crates and Pallet. I was compensated and/or provided product for this post. All ideas and opinions; however, are 100% my own. Please read my disclosure statement for more information.