Happy October, everyone! I don't know about you, but I am so excited for fall! I woke up this morning to find a chill in the air and almost grabbed a sweatshirt when I took my boys to school. We've still got some 90 degree days in our forecast, but we're officially done with the triple digits! Today I've got something pretty exciting to share with you all. First, my blog celebrated it's 3rd "blogiversary" on Saturday! It's so hard to believe it's already been three years since I published my very first project. I have loved every minute of this journey and I'm so incredibly thankful for my awesome readers who have kept me going! To celebrate fall and my third year of blogging, I've teamed up with RYOBI Power Tools and I'm hosting a giveaway worth $300 in power tools! You'll find all of the details about that at the end of my post, so keep on reading!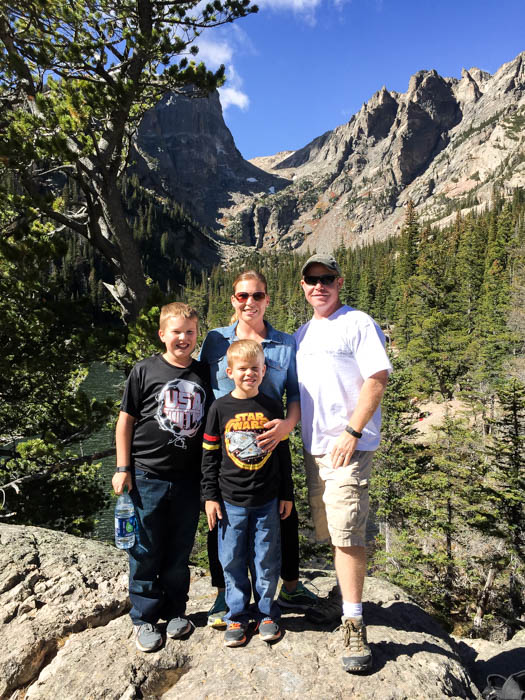 This past weekend was also another big milestone for my husband who turned the big 4-0. He decided that he wanted to celebrate by taking a family trip to Colorado to visit one of our favorite places, Estes Park. It was a gorgeous weekend and the fall colors made the forest so beautiful. The elk rut is in full swing, so we also got to hear them bugling for the first time! It was also the first time both boys had flown on a plane, so they were beyond excited to experience that for the first time. They even got to sit in the cockpit of the plane when we were boarding! Our youngest get so talkative when he's excited, and we were cracking up listening to him chatter nonstop while we were talking off.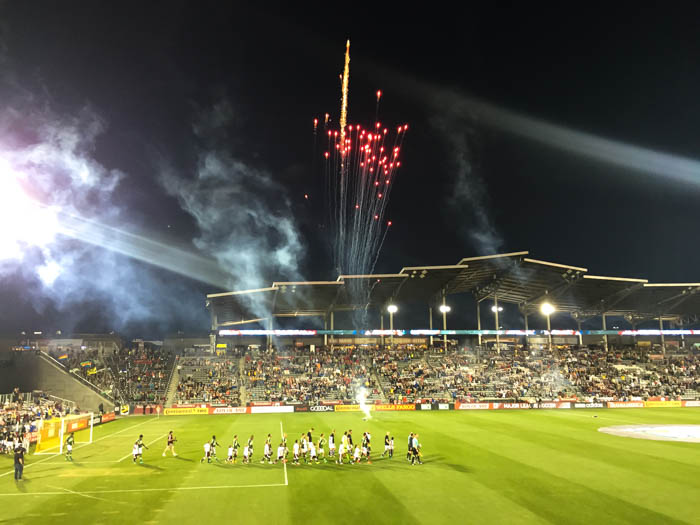 On top of visiting Estes Park, he also wanted to take our boys to their very first MLS soccer match. Our oldest son, Tyler, has Tourette Syndrome and one of his heroes is Tim Howard. Tim also has Tourette Syndrome and is such a huge inspiration to Tyler. He's now the goal keeper for the Colorado Rapids and we knew the boys would be so excited to see him play.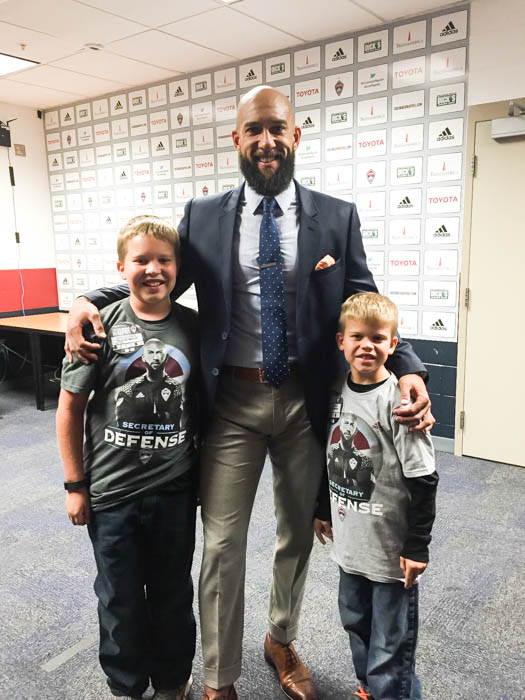 What the boys didn't know is that, with the help of a friend, we were fortunate enough to arrange a meeting with Tim after the game! We wanted it to be a surprise for them, so they had absolutely no clue. Tyler kept saying during the entire game that he wished he could meet Tim and was praying when the game ended that God would enable this to happen. Little did he know that his prayers would be answered! He was so shocked and had trouble finding words when Tim walked into the room we were waiting in after the game. It was truly a great moment for us all and he is such a class act and an inspiration to so many. It's definitely a night we'll never forget and made my husband's 40th birthday weekend one that may not ever be topped.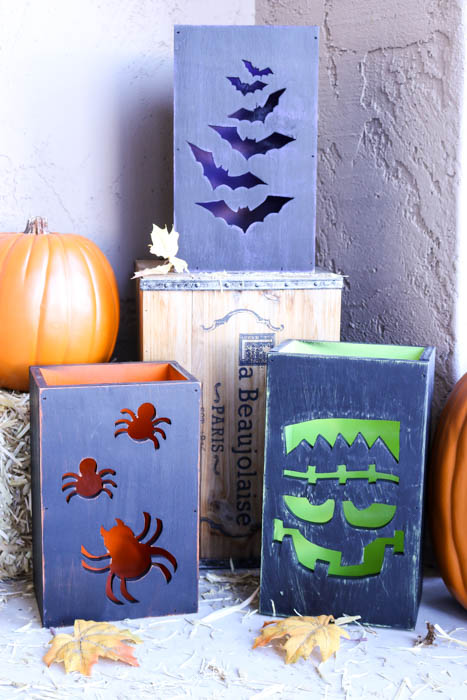 Okay, back to the blog and the giveaway. With Halloween knocking at our door, I partnered with RYOBI Nation to share the tutorial for these fun Halloween lanterns. They're so simple to make and you can make them with a single 2′ x 4′ sheet of 1/2″ plywood and either a scroll saw or a jigsaw. Both of which you can choose if you win the $300 giveaway! Head over to RYOBI Nation now to get the tutorial and make sure to come back to enter to win your choice of RYOBI power tools worth up to $300. Please note that this giveaway is for U.S. Residents ages 18 and over. This giveaway is for power tools only. RYOBI lawn and garden tools are not included. Follow the instructions on the Rafflecopter entry form below and good luck!
a Rafflecopter giveaway

DISCLOSURE: I was provided product and/or compensation for this post. All ideas and opinions are 100% my own. Please read my full disclosure statement for more information.