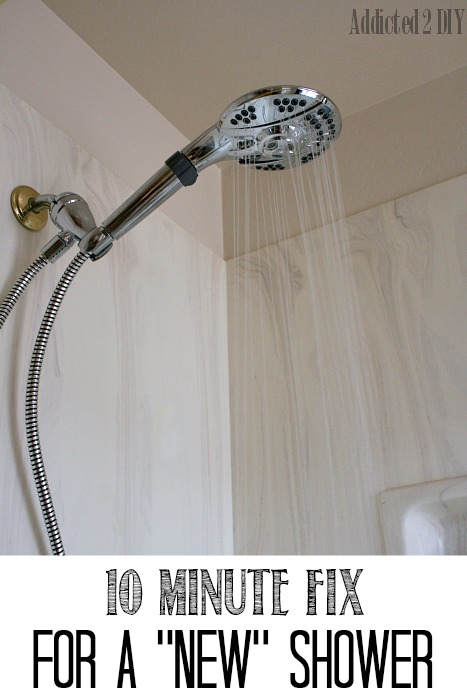 Hey there everyone! Happy Sunday! Today I'm going to share with you a super quick update for your shower. It's so easy that it only took me about 10 minutes to do. Probably even less if I weren't taking step-by-step pictures;)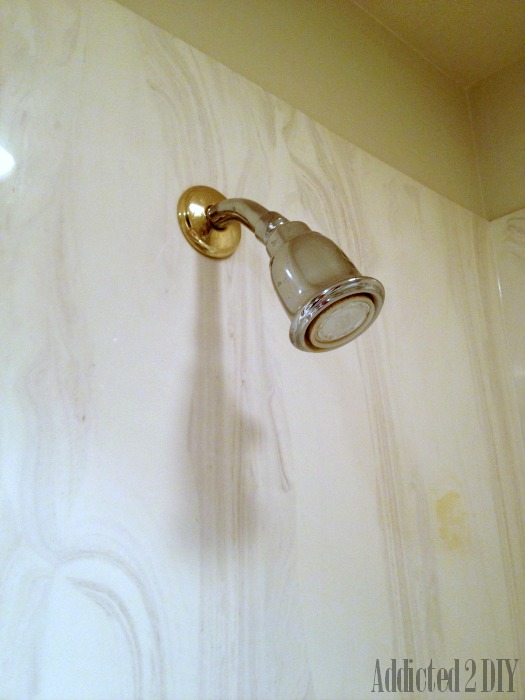 This was the shower head in our master bathroom. Our master bathroom is in DESPERATE need of remodeling. It's the epitome of 90's style and we absolutely hate it. Unfortunately, there are a lot of other things that also need to be done, and since everything in here still works, it is further down the list until we can come up with the money to remodel. The shower head; however, was awful. It had zero pressure. If the washing machine was running at the same time that one of us was taking a shower, it was pretty much a trickle out of the shower head.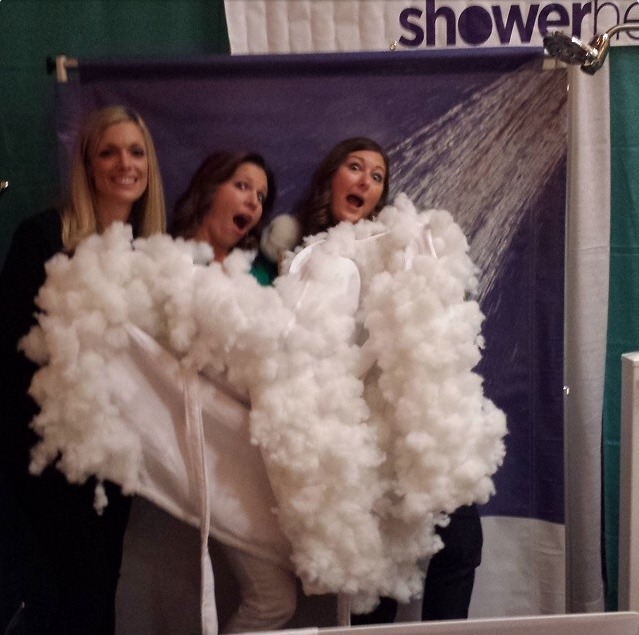 At the Haven Conference back in July, WaterPik was giving away their brand new Spray Shaper shower head as part of their Instagram challenge. I posed with my girlfriends for this lovely picture and we all walked away with this amazing new shower head!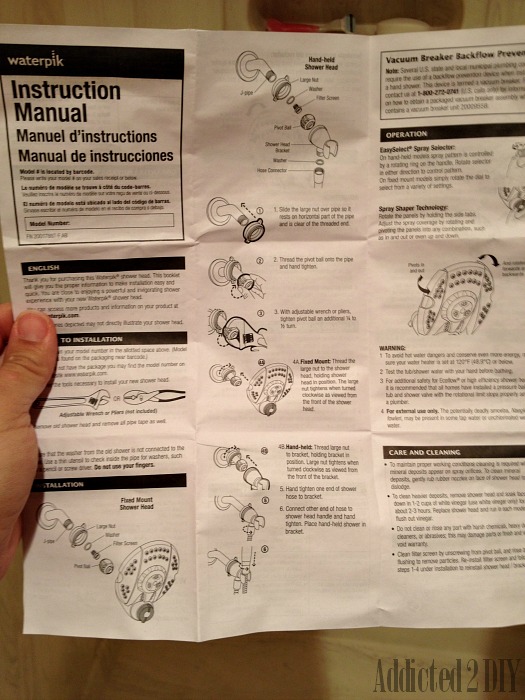 What I loved about this shower head is that it was so easy to install. No special tools. You either need a crescent wrench or a pair of pliers. I opted for channel locks.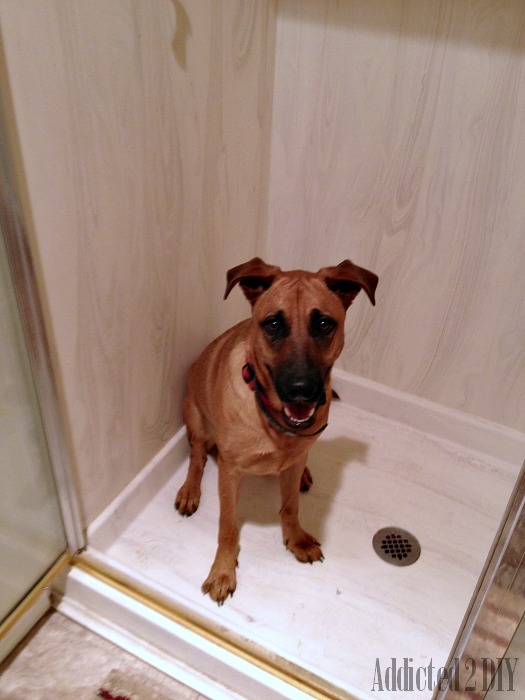 Dakota decided that she also needed to help me with this project too. Gotta love those 'helpers'!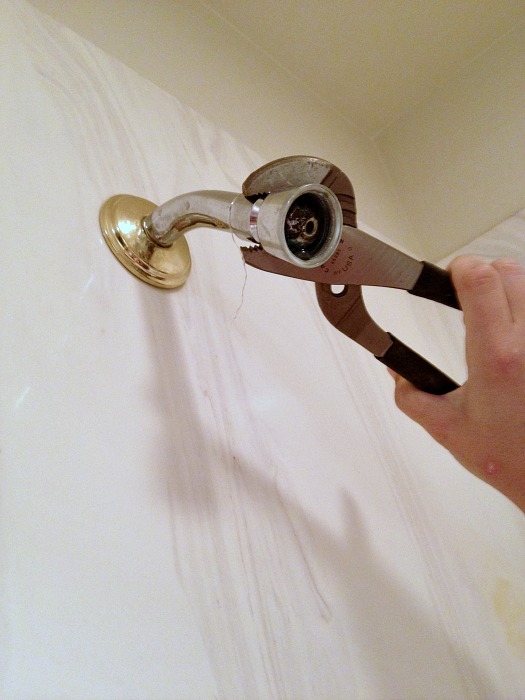 I started by removing my old shower head and taking off the teflon tape. This new shower head did not require teflon tape, which had me a bit nervous. I was worried that I'd end up with a leaky shower head.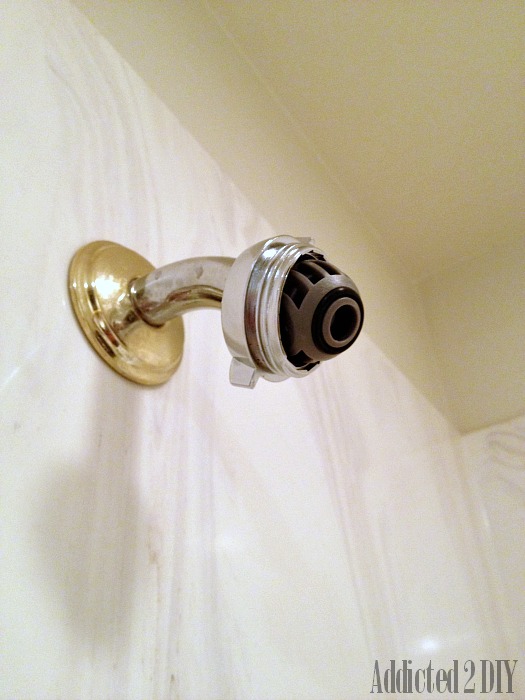 I followed the simple and quick instructions for installing the new shower head and it worked perfectly! No leaks! My boys were so excited to try it out that night when they each took their showers. Probably one of my favorite things about it is that I could have the water barely turned on and it still flowed water like the valve was turned on fully. This is helpful since we live on a well and our water comes out HOT all summer long. The boys were able to take their showers comfortably without the water being too hot for them, because I could just barely turn the water on. With our old shower head, we weren't able to do that.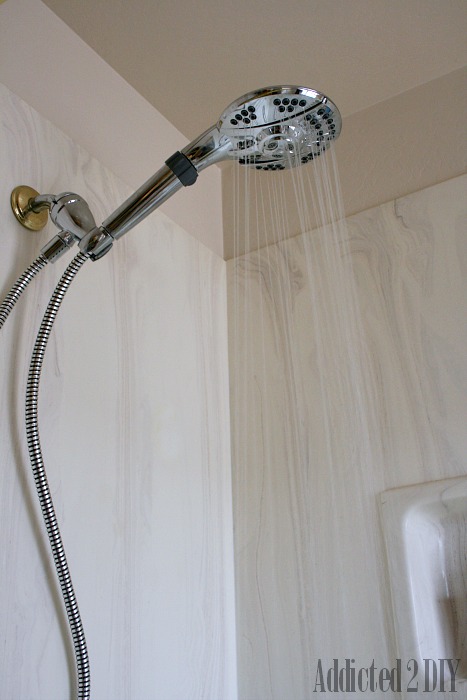 As much as I would love to remodel our master bathroom, just taking a few minutes to update our shower head to one that actually works has been a huge improvement. Plus, it was so easy! I had been waiting for my husband to be home to do it, but between his insane hours at the fire station and teaching at our local college, he's just been so busy (and exhausted). I'm glad I had the confidence to tackle it myself. I still leave major plumbing and electrical projects to him though. Those are two things that could end up disastrous if I screwed them up;)
This shower head is brand spanking new to the market. It retails for $59.99 and can be purchased at The Home Depot. I love how it works and how you can adjust the settings and spray patterns on it. The only downside is that the water doesn't shut off if you were to turn the sides of the shower head 180 degrees. How do I know this? Well, my husband decided to test it and gave our ceiling a shower one night;)