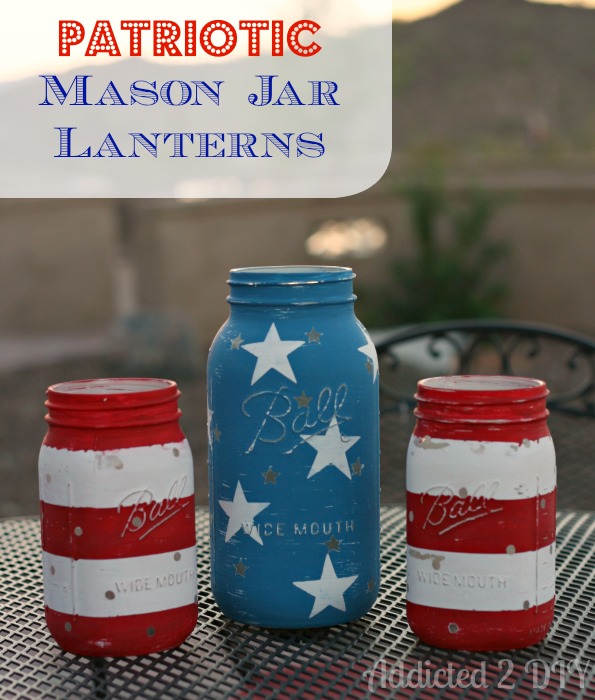 Hey everyone! Today I wanted to share my latest patriotic project with you. Like pretty much everyone, I love mason jars and will jump at any excuse to use them in a project. I also love chalky finish paint, so I combined my two loves to make this set of patriotic lanterns.
UPDATE: If learning how to make these via a YouTube video is more your style, scroll down to the bottom of the post and check out my time-lapse video on how to make them!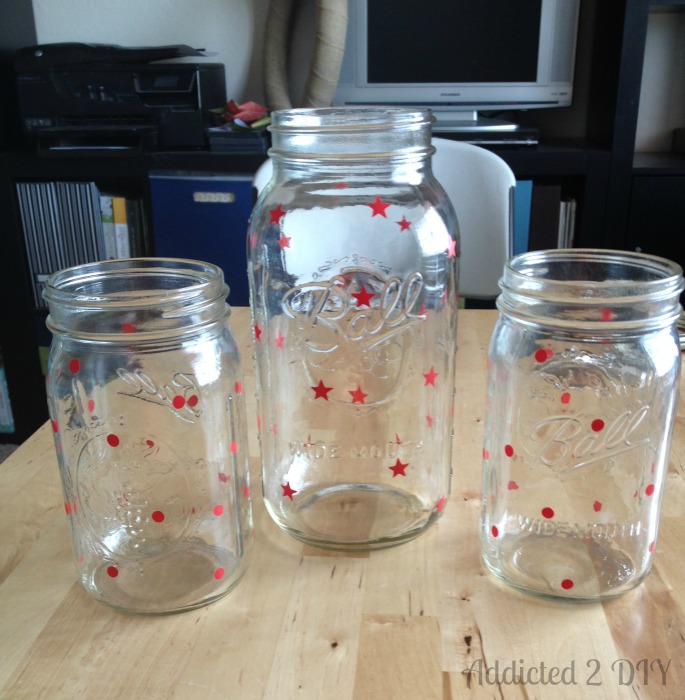 I used one half gallon and two quart-sized jars that I picked up from Michaels. I wanted to create a mask that I could peel off later to allow light to peek through, so I used some leftover vinyl and cut out 1/4″ dots and 1/2″ stars for the jars. I just stuck them randomly all over the jars.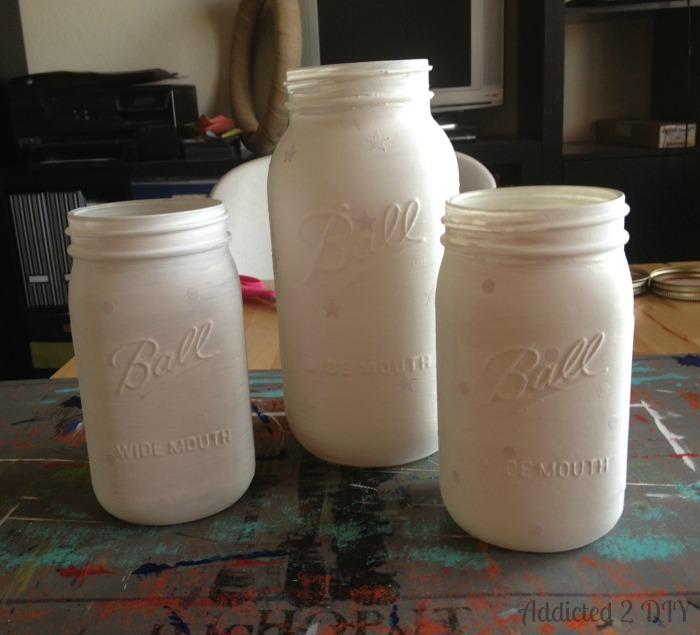 I painted the jars with Americana Decor Chalky Finish Paint in Everlasting.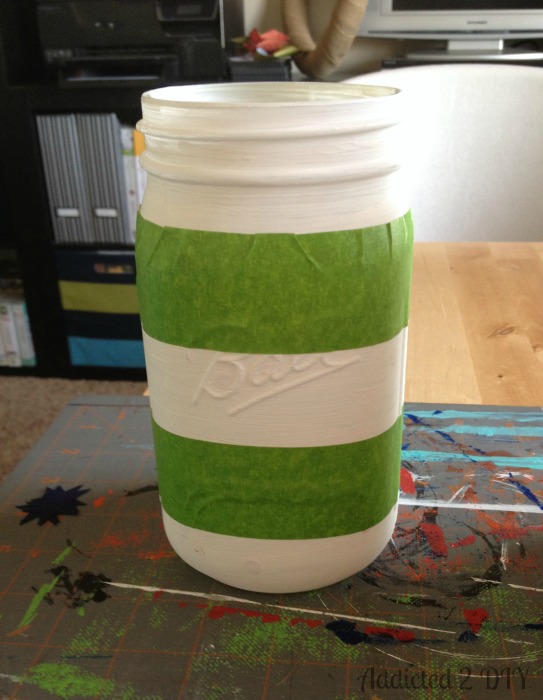 For the smaller jars, I used Frog Tape painter's tape to mask off my stripes. I just evenly placed the tape on the jars and then painted the stripes with Americana Decor Chalky Finish Paint in Romance.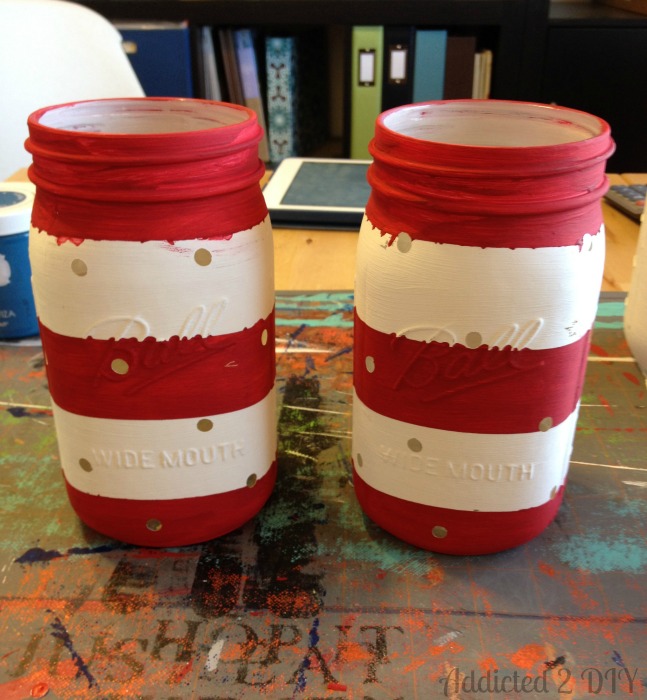 I peeled the smaller dots off of the jars after all of the paint dried.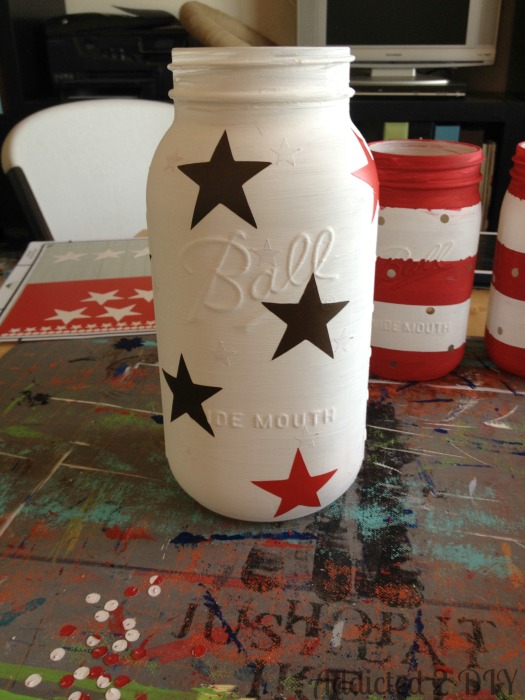 Before painting the larger jar, I cut out 1 3/4″ vinyl stars and stuck them to the jar.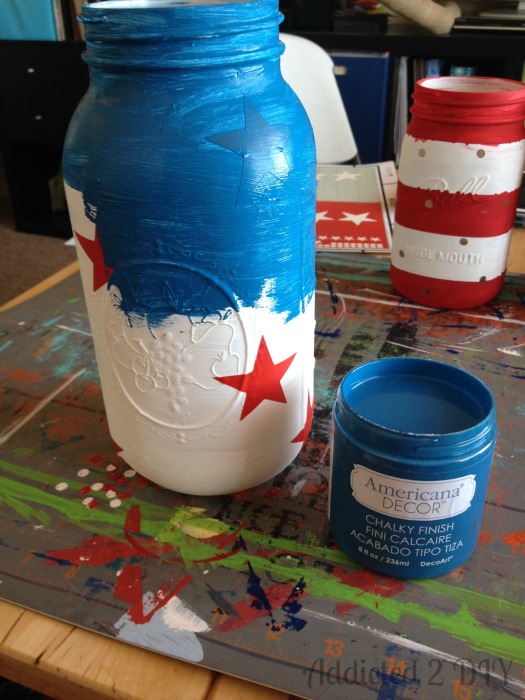 I painted the entire jar in Americana Decor Chalky Finish Paint in Legacy.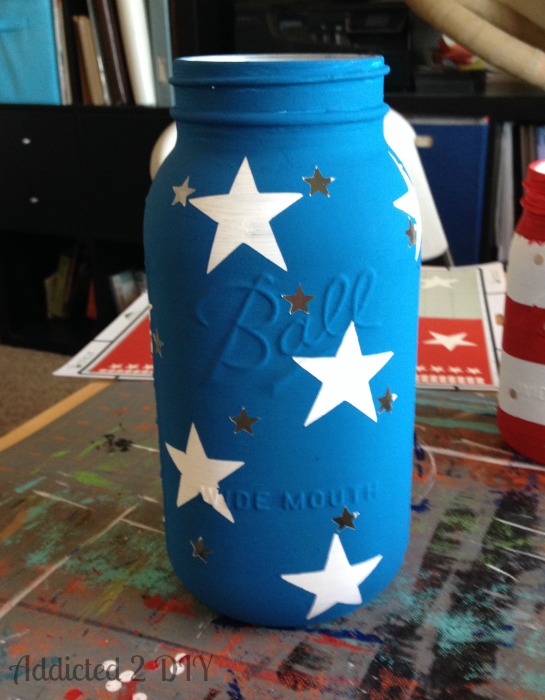 Once the paint was dry enough, I peeled off both the larger and smaller stars. Once I was sure the paint was completely dry, I sanded all of the jars with 220 grit sandpaper to distress them a bit.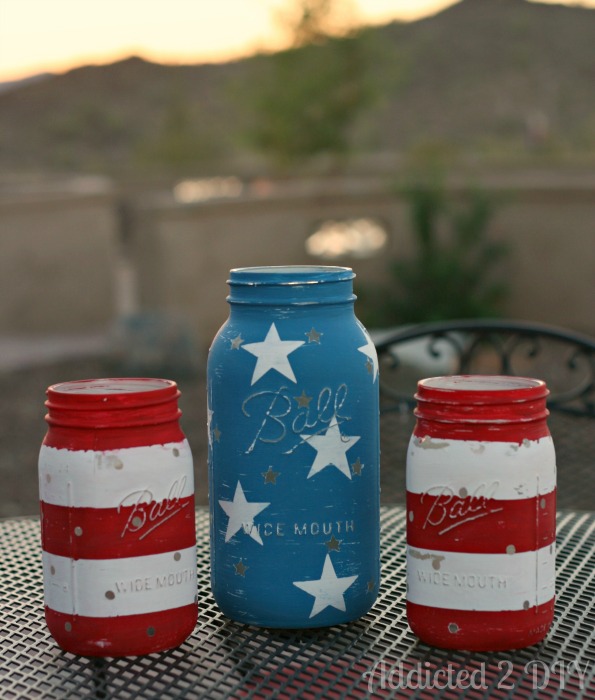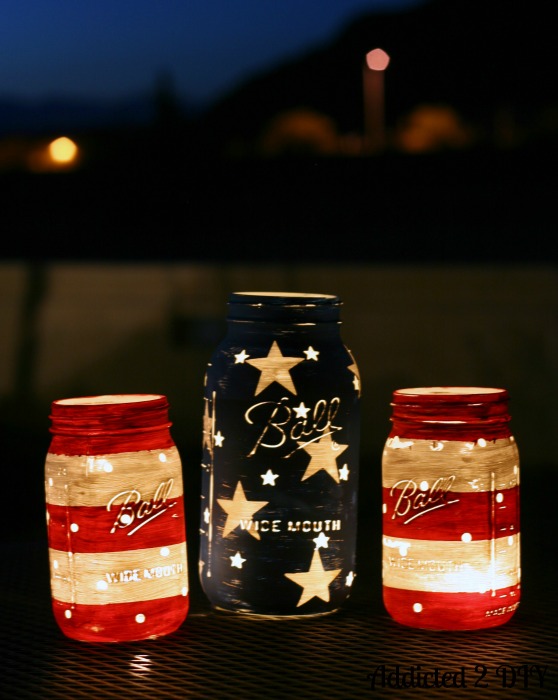 I set them out front on our patio table and stuck a tea light in each of them. They lit up perfectly and added some much needed light to this otherwise dark space in our courtyard. I am so happy with how they turned out and I love that I've got some fun and festive decor for the front porch now!
Katie
SaveSave
SaveSave