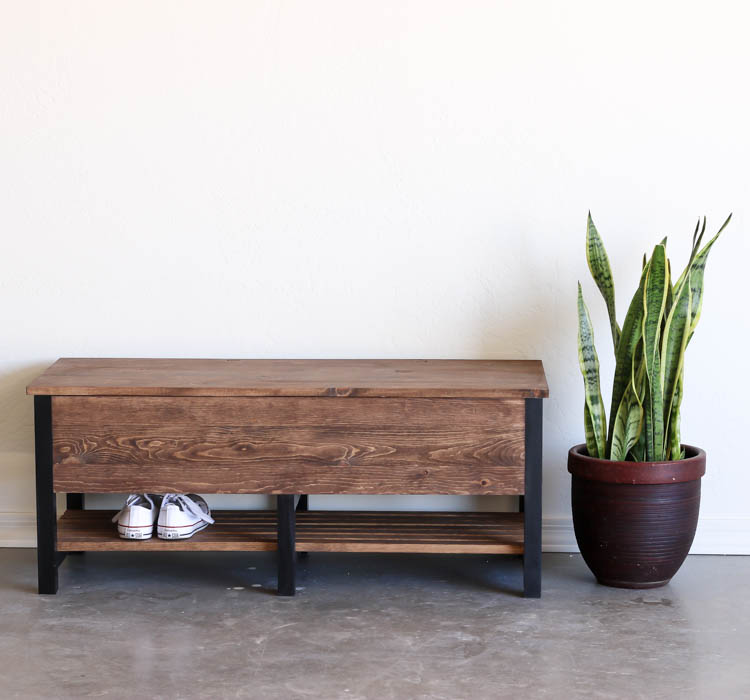 Hey friends! Do you love building your own furniture? Chances are, if you're reading this, that answer is probably "yes!" Today, I'm partnering with RYOBI Power Tools to bring you the plans for four different knockoff furniture projects you can build for $100 or less! On top of that, I'm also running a contest where one lucky participant will win a RYOBI Power Tools prize package worth $500! I'll be sharing all of the details for that at the end of this post, so be sure to keep reading.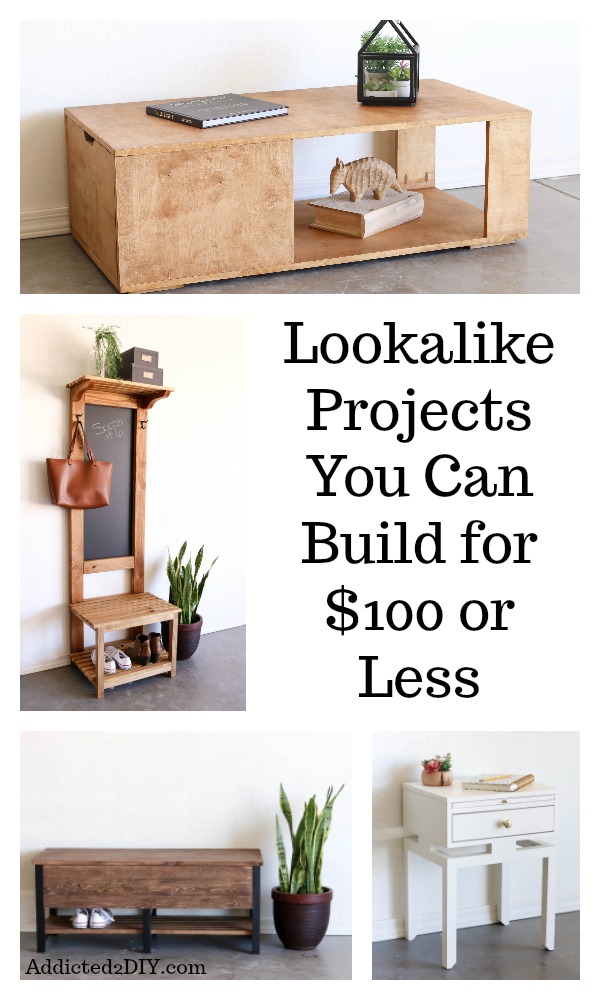 We all have that favorite store where we scroll through their websites or catalogs and dream of furnishing our homes with their products. Unfortunately, some of those furniture pieces come with a hefty price tag, so buying even one piece of furniture is out of the question, let alone a whole room! For these projects, I found furniture pieces from four different stores and designed similar versions of them that can be built for $100 or less. I tried to incorporate not only different styles, but also furniture for different rooms, so there's something for everyone in these projects!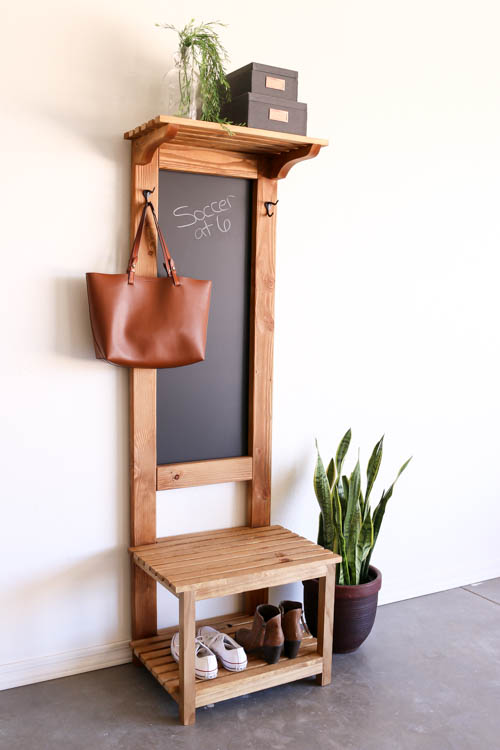 Let's start with the entryway. This Pottery Barn-Inspired hall tree kind of has it all. A bench, shoe storage, hooks, and a storage shelf on top. The original design has a mirror, but (a) I couldn't find a mirror in the dimensions I was looking for and (b) I didn't want to over complicate things by having to cut a mirror down to size. Plus, how can you not love having a chalkboard to write reminders on? I mean, my husband is CONSTANTLY forgetting his wallet and phone whenever he leaves the house. We NEED a chalkboard by the door to remind him of these things.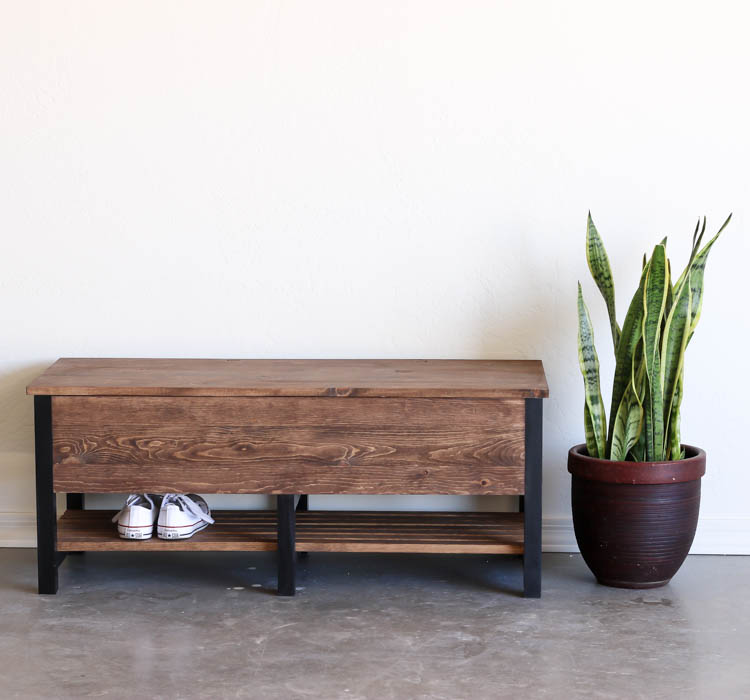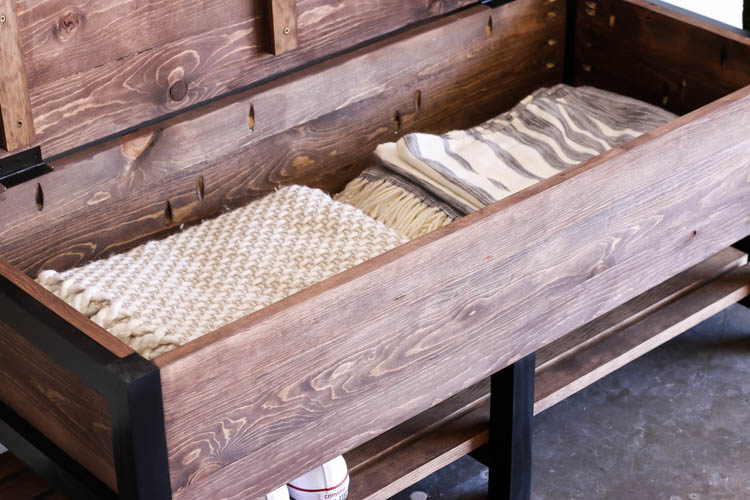 This next project can work in the entryway, at the foot of your bed, or really just about anywhere in your home. Storage is a pretty hot commodity in our house (we have no linen or coat closets), so anyplace where I can hide blankets or board games in plain sight is a huge bonus in my book. The original Crate and Barrel inspiration was made with black metal framing, but I knew that wood, painted black, would look just as great and really make it more budget friendly.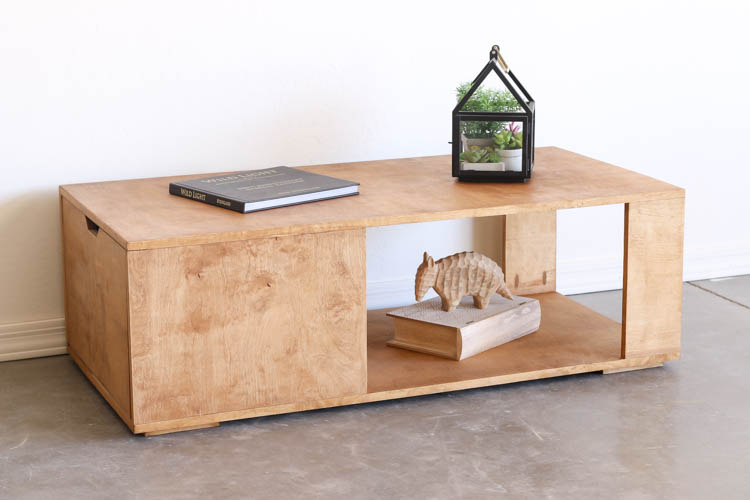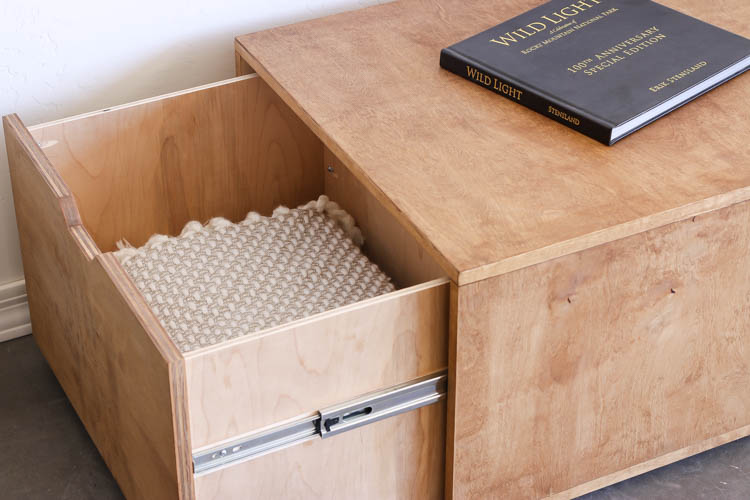 If modern furniture is more your style, you'll love this West Elm-Inspired coffee table. It's such a simple style, yet really looks amazing when you add your own personal styling touch to it. Again, a little added storage can go a LONG way. The oversized drawer can hold your blankets, puzzles, board games, or even your DVD collection:)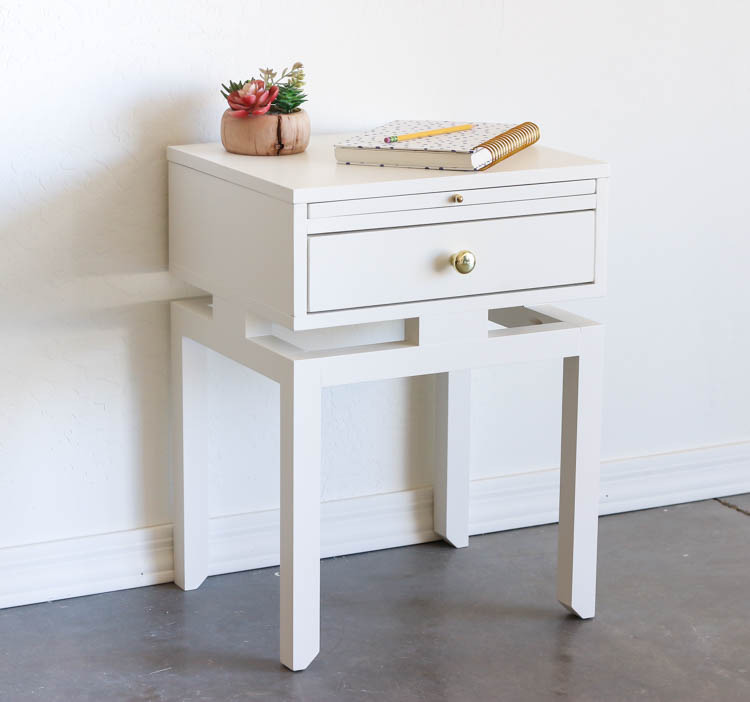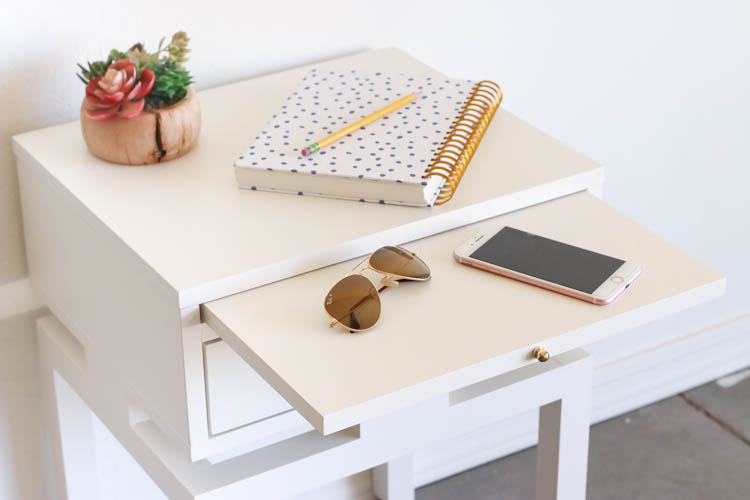 I'm not gonna lie. This Anthropologie-Inspired nightstand might be my favorite of all of the projects. It's definitely out of the norm for me. With a house full of boys, feminine furniture builds just don't happen. Luckily, I have nieces, and one of them is going to be the lucky recipient of this pretty nightstand. Not only does the drawer offer a little extra storage, but the pull out tray is a great place to set your glass of water or phone to charge at night.
The great news is that I've drawn up the plans and step-by-step tutorials for each of these projects, and you can find them over on RYOBI Nation!
Win a RYOBI Prize Package Worth $500!
Remember when I mentioned that you can participate in a contest to win a $500 RYOBI Prize package? The rules are pretty simple. Sign up for a RYOBI Nation account. It's easy and it's FREE! Build one of the projects from this campaign or any of my other "How-To" projects and share your version of it on social media and upload a photo to your RYOBI Nation account. Be sure to tag myself (@addicted2diy) and RYOBI (@ryobipowertools) so we can see your projects! One lucky winner at the end of the contest will win $500 worth of RYOBI power tools of their choosing.
The winner of this contest will be chosen at random from the qualifying project entries on RYOBI Nation and will be notified via email. Contest runs from July 1, 2018 until August 31, 2018. No purchase necessary to enter. Official Rules.
DISCLOSURE: I was provided products and/or compensation for this post. All opinions and ideas are 100% my own.
SaveSave