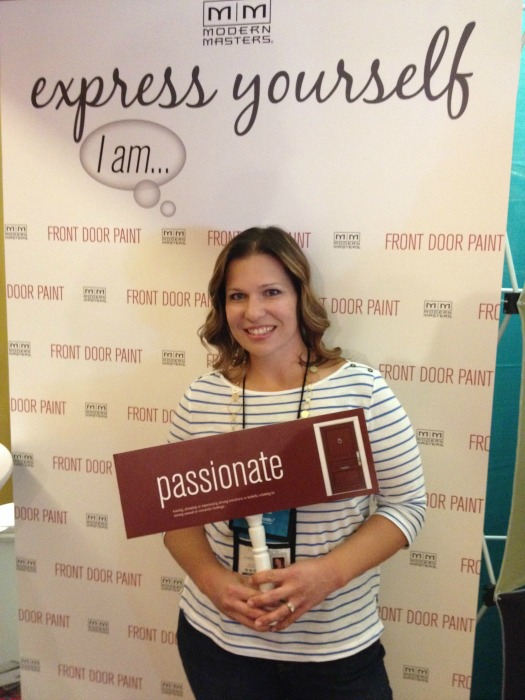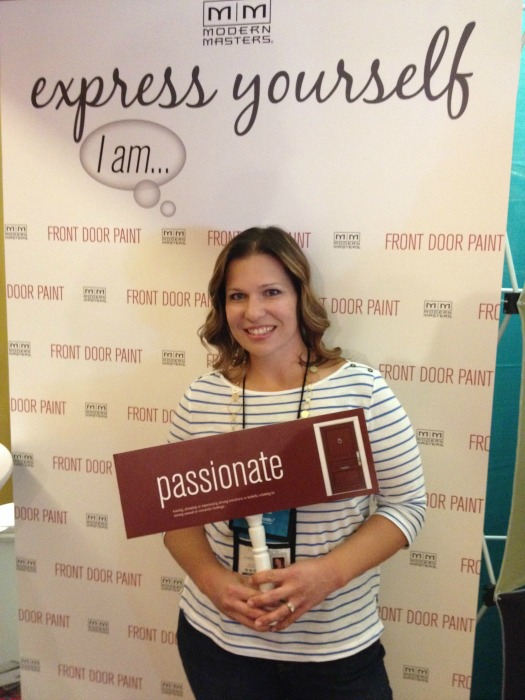 It's hard to believe that it was a week ago that I flew home, exhausted, from the Haven Conference in Atlanta. It was my very first blogging conference and I enjoyed every second of it! Not only did I learn a ton of information, but I met some of the most amazing girls! I was so excited to meet two of my lovely link party co-hosts, but I had no idea I'd make so many new friends! I use the term "new friends" very loosely. It was actually like we'd known each other for years and we were on a girls weekend together.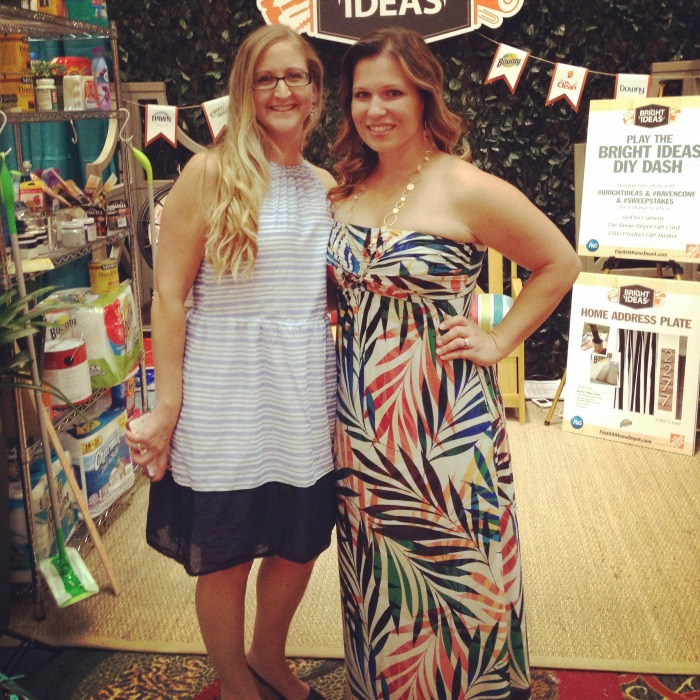 I loved getting to meet and hang out with a fellow Arizona girl, Melanie, from Reasons to Skip the Housework. We even figured out that we went to the same high school!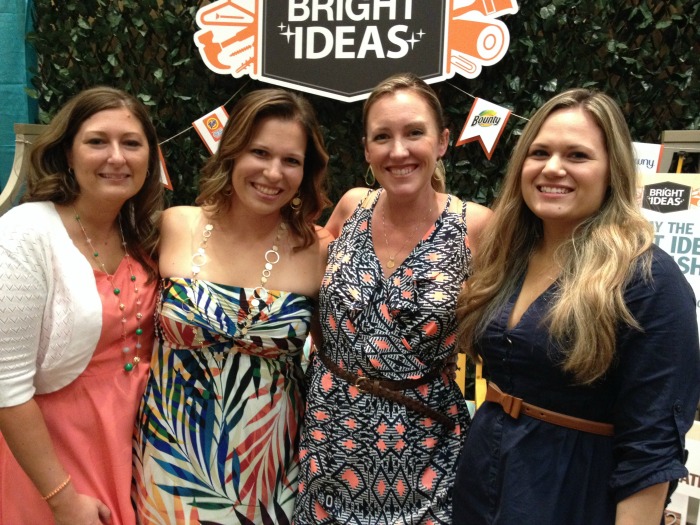 This was from the night of the Rustoleum party. We learned how to do the DIY shuffle that night! I came home and showed my husband and he did all he could to keep a semi-straight face while I danced around like a goof! On the left is my blogging BFF, Melissa, from A Prudent Life, me, Corey from Tiny Sidekick, and Katie from Upcycled Treasures.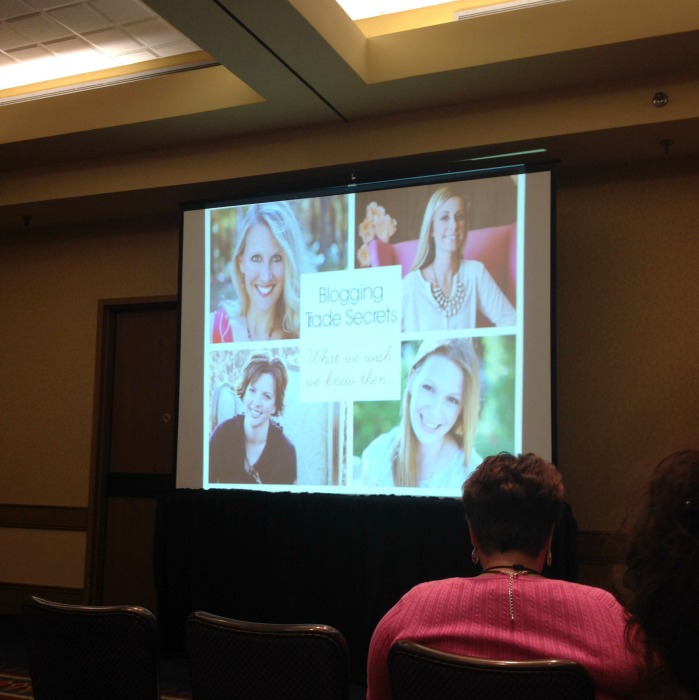 We had incredible speakers that taught a huge range of classes, from building furniture to how to blog better. I took copious notes and tried my hardest to absorb everything that I learned. This past week, I've been working on implementing a lot of that information to my blog. I've still got more to do, but all in good time:)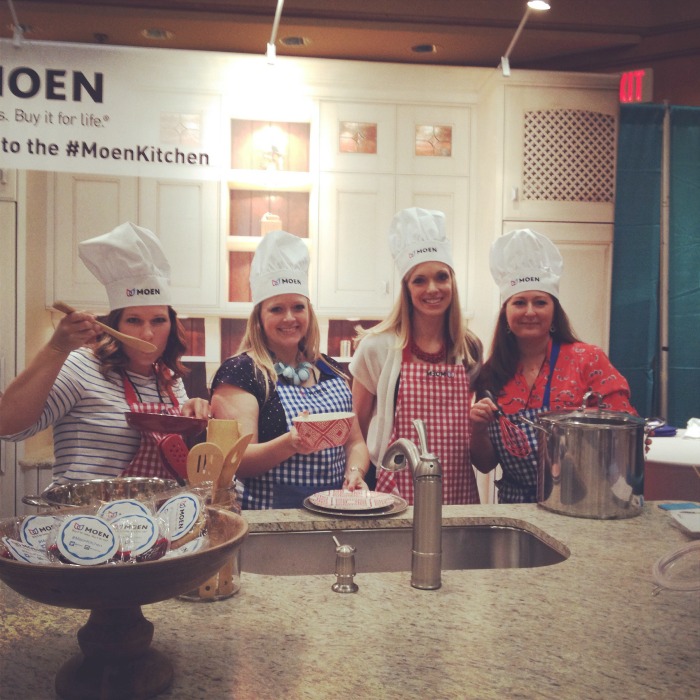 I am naturally a shy person, so you can imagine my surprise when I walked up to sponsors and I was somehow able to confidently talk to them! They were all so nice and I am truly looking forward to building great relationships with a few of them. If you follow me on Instagram, your feed was probably blowing up with pictures of me participating in the various Instagram contests and giveaways. I even had the courage to walk up and say hi to my biggest blogging heroes, Whitney and Ashley from Shanty 2 Chic! Of course, I did have Melissa come with me as my wing-man, just in case I fell on my face in front of them or something. They were super sweet and I'm so glad to have met them.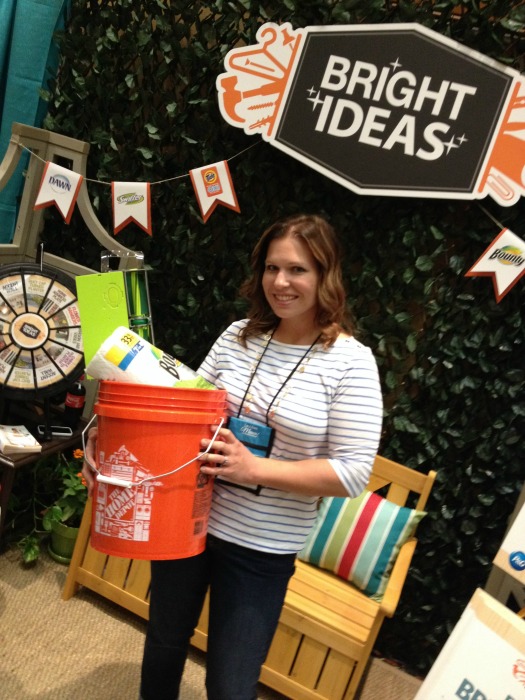 I was lucky enough to win a few things from the various contests. Like a Home Depot gift card from Proctor & Gamble, and a pillow from Online Fabric Store! I was jumping for joy when I found out I'd won! My husband was too, when I told him about the Home Depot gift card;)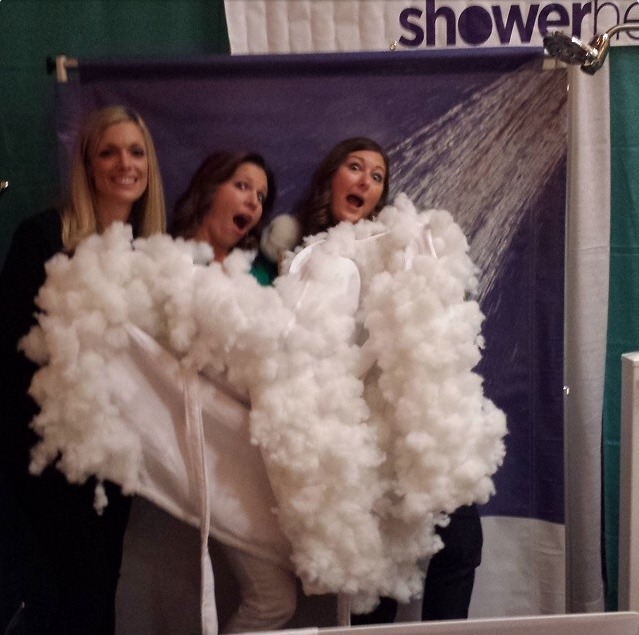 Oh, and the swag! Lots of girls took gorgeous pictures of their swag all laid out. I wasn't one of them:) Instead, I'll entertain you with this fun picture of Angela, Melissa, and I getting silly in the WaterPik booth! Melissa and I had no clue we'd struck the same pose in the picture. No wonder some people we ran into thought we were sisters:)
Of course, the parties that the sponsors threw were a great way to end each day. The grand finale was the Home Depot/RYOBI beach party on the last night. It was such a blast! Not only did they have drinks and dancing, but they had tons of food and dessert bars! I am a terrible dancer and am definitely not one to get out on the dance floor, but as you can see from this picture, they knew what music would get us girls out there! Dare I say, "Vanilla Ice?"
Oh, and they had a beach party photo booth! How cool is that? This has got to be my favorite picture from the entire conference. I miss these girls so much and I can't wait until next year. I've told them that next year we need to get a penthouse suite that can fit all of us in one room:)
I have to say that I am so grateful that I was able to attend this conference. Not only did I learn a wealth of information from the classes, but I also learned so much from my fellow bloggers. Sometimes blogging is hard to explain to people. They just don't quite understand what we do or why we even do it. It was so invigorating to be with a group of women who "get it." We all love what we do, whether we're doing it as a hobby, or making a full-time income. We are all knit together in this crazy blogging world, and it is amazing the creativity that comes out of these women. If you are a blogger (or wanting to start a blog) and have never been to a conference, I hope you get the chance to next year. It is such an amazing experience that you will never forget!
Until next year, Mavens!