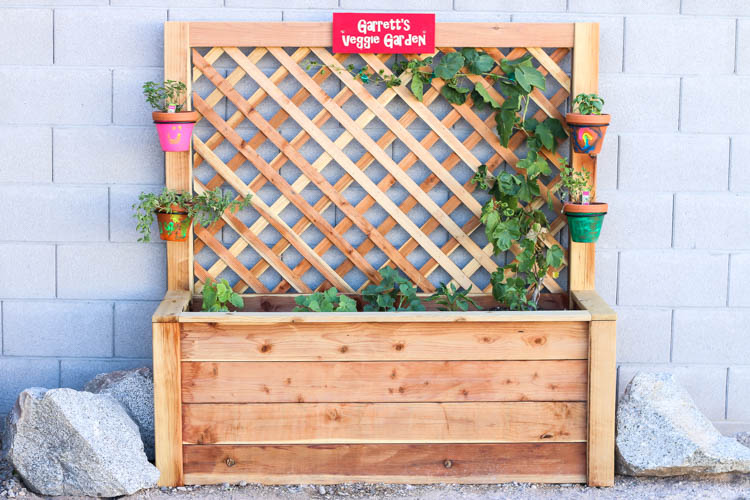 Hey there, friends! Happy July! Today, I'm teaming up with RYOBI Nation and sharing the plans for this adorable little garden for kids. They're also letting me give one lucky ready $300 in RYOBI Power Tools!
RYOBI challenged several bloggers to come up with a kids' oasis project for summer. My boys are 9 and 11, so coming up with an idea that would appeal to them was a little tricky. I thought of a play house, but I'd end up burning it down the second I found a snake in it. I kept running ideas through my head until I realized the best people to ask were my kids! Duh! My oldest didn't really care, so I asked my youngest what he would like and he said he would REALLY like his own garden. He's been begging for me to build one for a while and a pint sized garden would be absolutely perfect for him! He'd have his very own little space where he gets to choose what grows in it and care for it all by himself. He even drew out the design!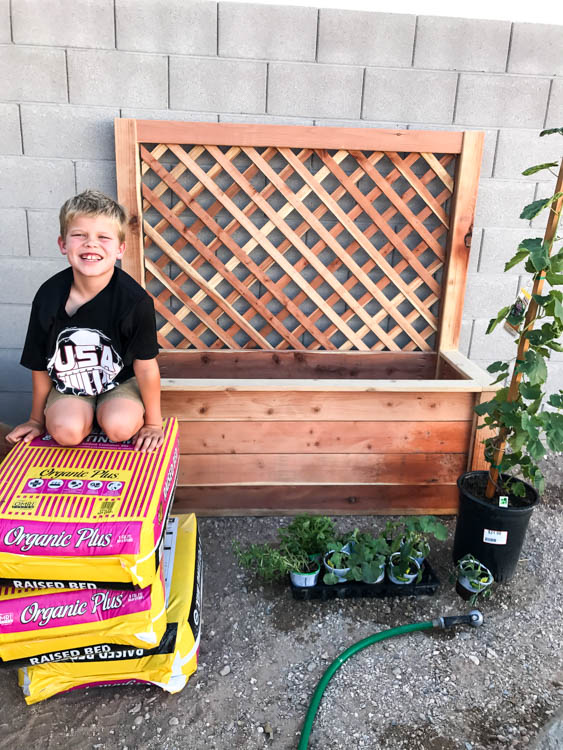 Needless to say, you couldn't wipe the smile off of his face when we went to Home Depot to buy all of the plants and potting soil. Watching him carefully plan out his garden was so much fun, and what better way to get them to want to eat veggies than let them grow their own! He is so good about tending to it, too! Every single morning, the minute he wakes up, he's outside watering it. I love how it is teaching him responsibility.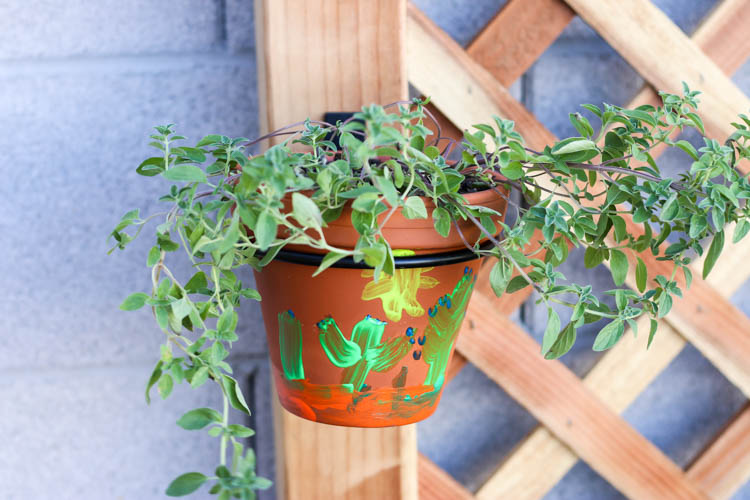 He even painted pots to hang on the garden for herbs. This little cactus one is definitely my favorite.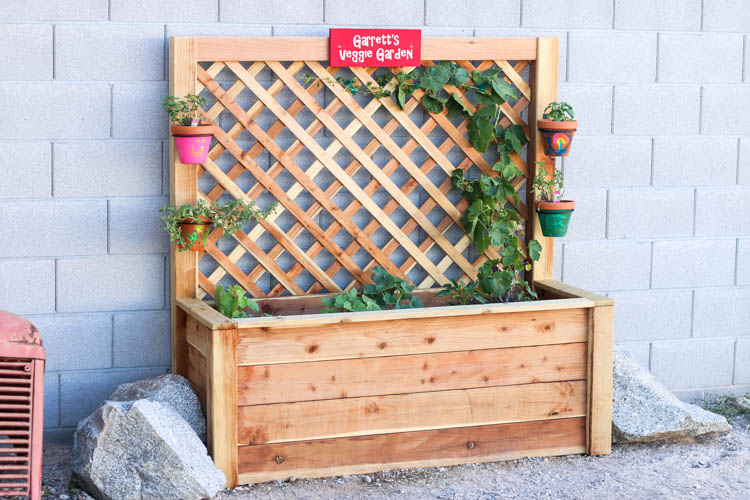 Make sure you head over to RYOBI Nation to download the free printable plans and follow the step-by-step photo instructions to learn how to build one of these for your kiddos! Here's a hint: July is the perfect month to plant pumpkin seeds for Halloween!
Are you ready for the giveaway? Follow the Rafflecopter entry instructions below and you'll be entered to win $300 in RYOBI Power Tools! Please note that this giveaway is for U.S. Residents ages 18 and over. This giveaway is for power tools only. Good luck!
DISCLOSURE: I was provided product and/or compensation for this post. All opinions and ideas are 100% my own.