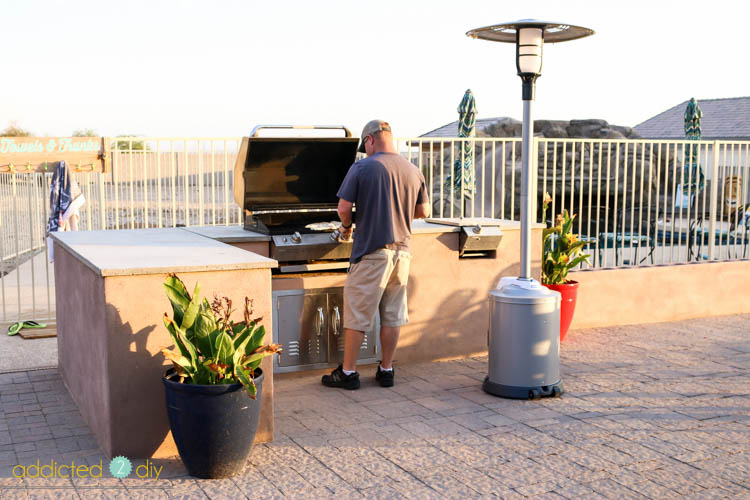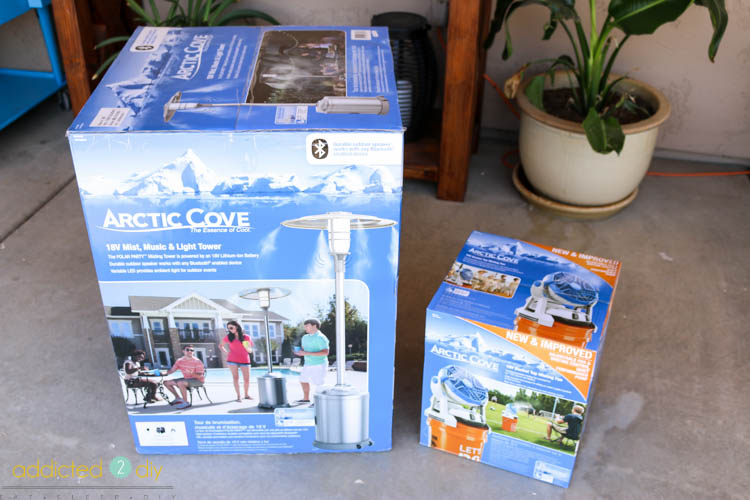 Hey there, everyone! I hope you're finding ways to beat the heat this summer. If you're still looking for ideas, I've got the coolest (pun intended) solution ever, for you! I'm teaming up with Arctic Cove to show you how to beat the heat this summer with the Arctic Cove 18V Polar Party Misting Tower and the 18V Bucket Top Misting Fan. I can't even begin to explain how much I love these misters! They really are such a great way to stay cool when you're outside. The Arctic Cove Polar Party Misting Tower
and the Bucket Top Mister
can be found in stores or online from The Home Depot; however, Arctic Cove has been generous enough to let me host a giveaway for each of these misters!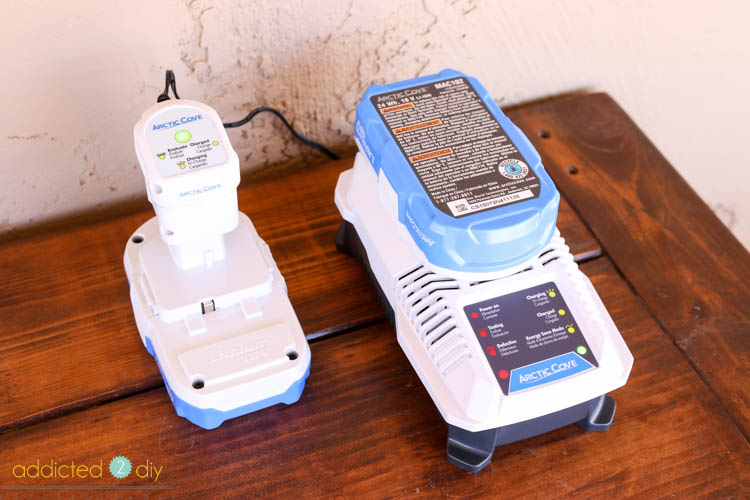 Both the Polar Party Misting Tower and the Bucket Top Mister come with 18V batteries and chargers. These batteries will last you a few hours, but the best part is that you can also use your RYOBI One+ 18V batteries in these misters so you can always keep your party going! We're camping out at the lake in a few weeks and we'll be bringing our misters and a bunch of batteries along with us to keep cool when we're not in the water.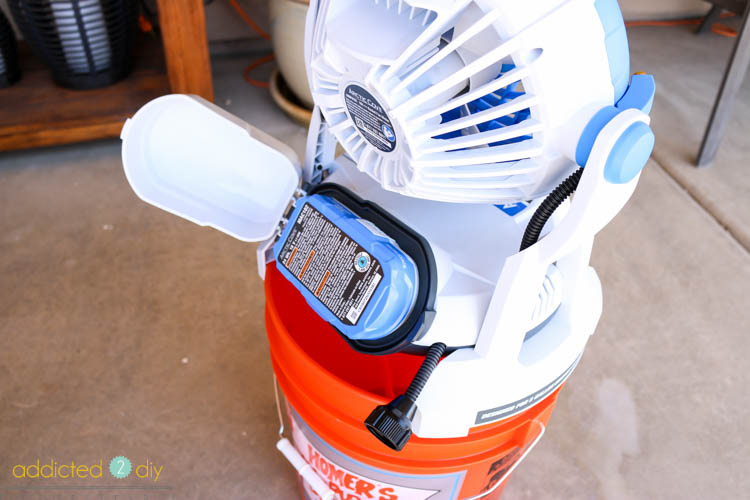 The Bucket Top Mister is just as it says. It sits on top of a 5 gallon bucket filled with water. The mister and the fan each have their own switches and you can change the speed and intensity of the mist from low to high with each switch. The 18V battery plugs in the back and is protected with a plastic cover. If you don't have a bucket handy or you want to set the mister on a table top, you can use the pigtail on the back and attach it to a hose.
The dogs were very intrigued by the Bucket Top Mister and it kept me nice and cool while I put together the Polar Party Misting Tower.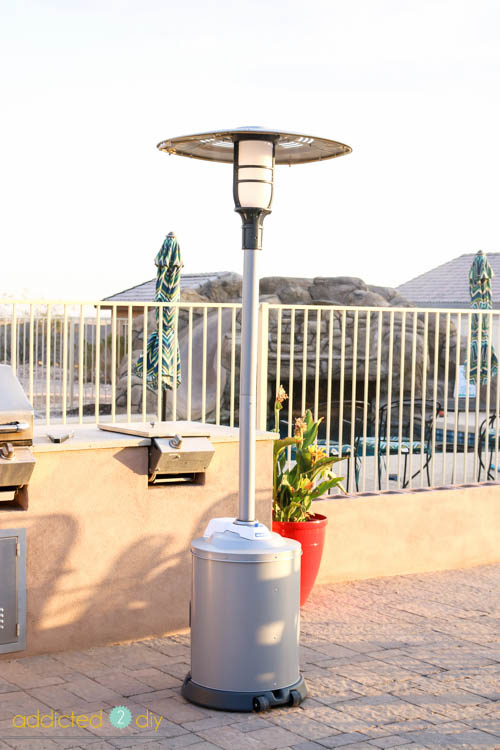 Just like the bucket mister, the misting tower also is supplied with a 5 gallon bucket of water. Just open up the door on the bottom and fill up the bucket about 2/3 of the way. The bottom of the tower also has a place where you can pour a bag of play sand if you want/need some extra stability. We live in a pretty windy area, so the sand is a definite must for us.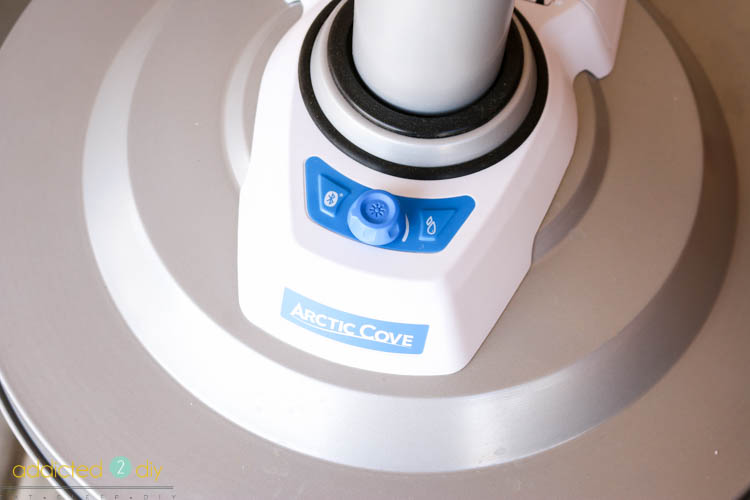 Oh, and did I mention the awesome features?! There's a Bluetooth speaker and an LED light! All of which are easily controlled on the base panel.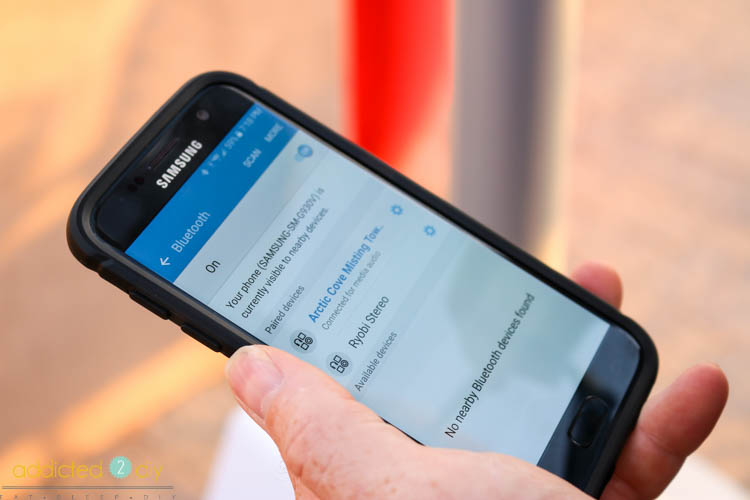 Setting up the Bluetooth is easy too! Just open your settings and it pops right up! The speakers have great sound quality so you can really crank up the tunes.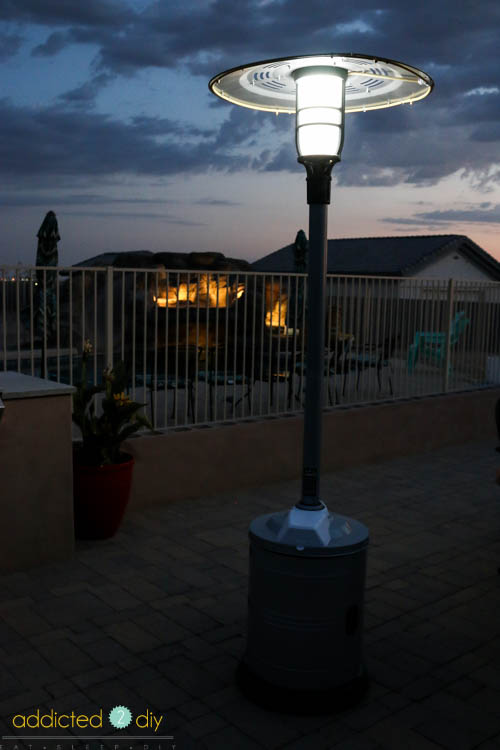 One thing we were anxious to try out was the light. We were pleasantly surprised at how bright it was. There's a dimmer on the light so you can change the intensity, depending on how bright you want things. It makes nighttime grilling or get-togethers so much nicer when everyone can see each other. We seem to eat dinner a little later in the summertime, and the cool mist and the light give us the chance to dine al fresco. Even when the temps are still 100+ degrees after dark.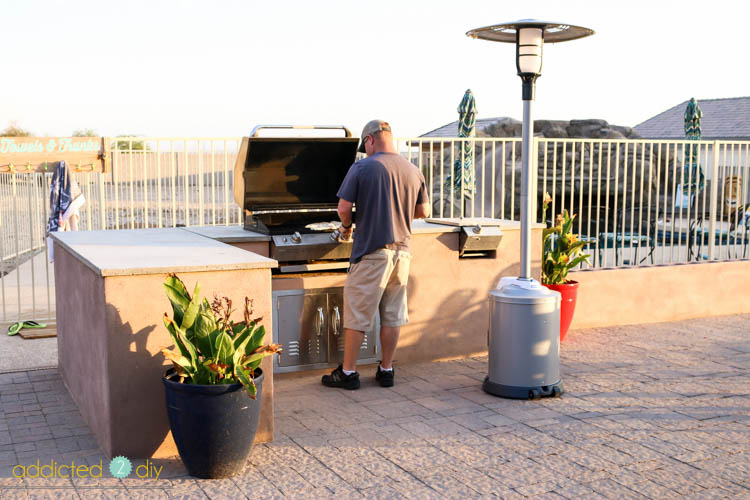 Like I said, these misters are AMAZING! I was giddy with excitement when I got them both set up, and I'm pretty sure I told everyone who would listen how great they were. Some friends of ours even went to Home Depot the next day and bought a misting tower
for themselves! With us living in Arizona, it's hot for pretty much 75% of the year and only mild for the rest, so these are going to get a TON of use. Oh, and these aren't the only products Arctic Cove offers. They have tons of ways to keep cool. My boys absolutely love the personal misting bottles
and I love wearing the Multi-Wrap Towel
when I'm out building projects in the shop.
Okay, are you feeling lucky? Just follow the giveaway instructions below to enter to win one of these misters! There are two entry forms. One for the Bucket Top Mister and one for the Polar Party Misting Tower. You can enter to win both or only one. A winner from each form will be randomly selected and notified via email. Winner has 48 hours to respond or a new winner will be chosen. This giveaway is open to U.S. residents ages 18 and over. Good luck!
a Rafflecopter giveaway
a Rafflecopter giveaway
DISCLOSURE: I was provided products and/or compensation for this post. All opinions of these products are 100% my own. For more information, please read my full disclosure statement.