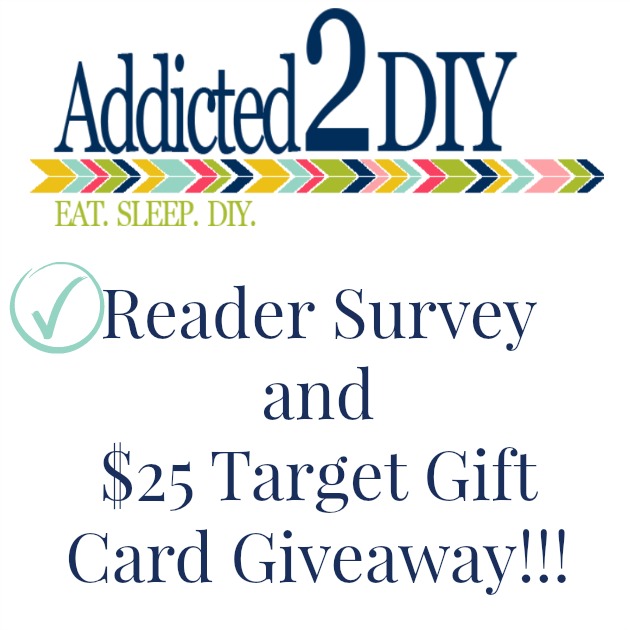 After almost a year and a half of blogging, I felt like it was time to reach out to my amazing readers and see what you think! After all, the reason I started this blog was to inspire others to break outside of their comfort zone and try their own DIY projects. Seriously, I can't even begin to describe how excited I get when I get an email or blog comment saying you tried one of my projects! That is the greatest compliment ever!
So, in the words of Jerry Maguire (aka Tom Cruise), "help me help you!" I want to get your thoughts, ideas, and (if you have them) complaints! To thank you for your valuable time, I'm giving away a $25 Target gift card to one lucky reader. You just have to promise me that you took the survey before entering. All of the comments and answers are 100% anonymous, so we're going on the honor system here.
Here's the link for the survey:
Once you've finished the survey, feel free to fill out this Rafflecopter entry form to win the Target gift card!
DISCLOSURE: I am providing this gift card on my own. Target is in no way affiliated with this giveaway. In fact, I'm pretty sure they don't even know I exist.