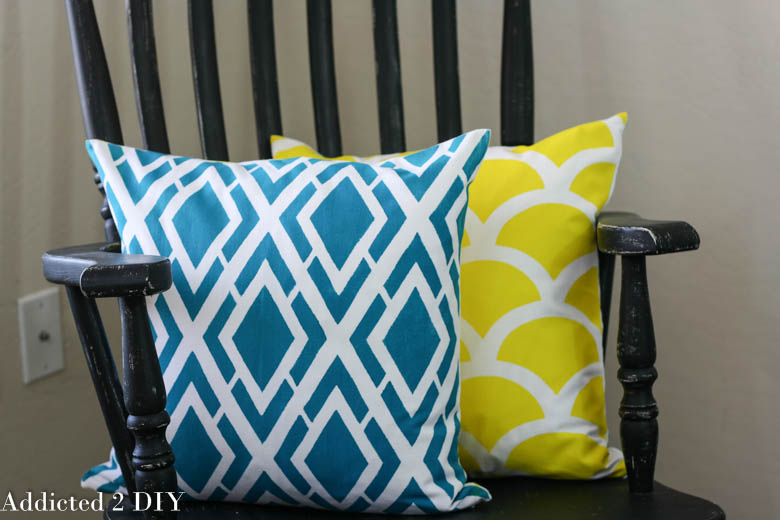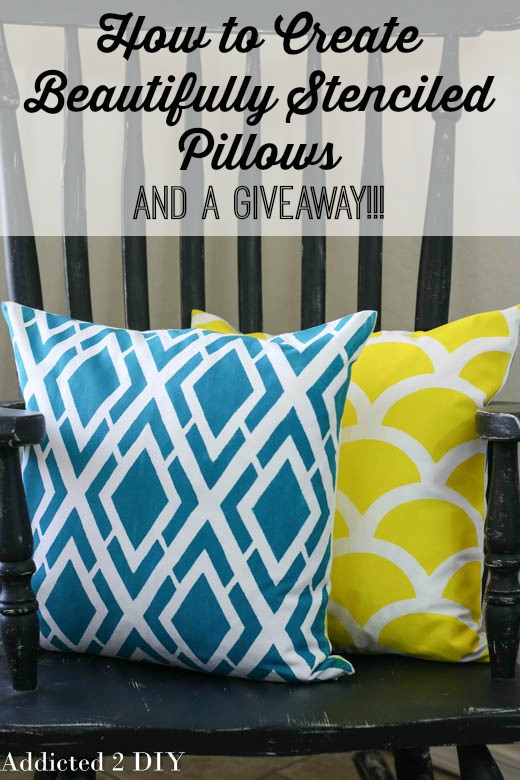 I love beautiful throw pillows. They can brighten up a room, add color and interest, and they can be changed with the seasons. Recently, I was contacted by Paint-A-Pillow to try out their pillow stencil kits. Since I love decorative pillows, I thought this would be really fun! They have a HUGE selection of stencils to choose from, which means they can accommodate basically any design style. They also have a ton of paint colors, embelishment options, and ideas to inspire your creations. Today I'm going to share with you how easy it is to create these fun pillows and Paint-A-Pillow is letting me host a giveaway so that one of my awesome readers can win a pillow kit of their choosing!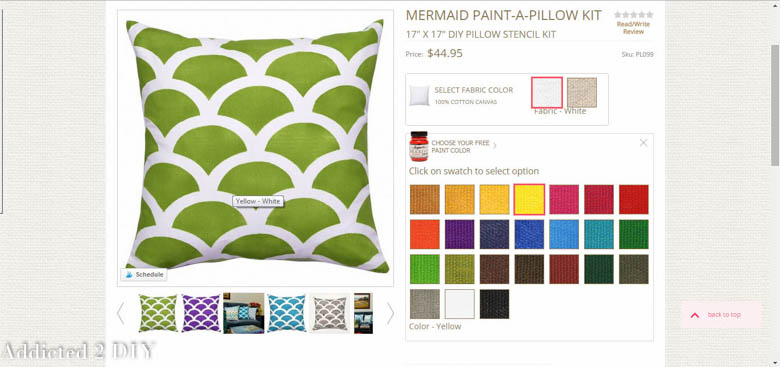 Ordering the it is simple. Select your stencil of choice. Then you can select whether you want the pillow cover to be white or natural colored cotton. Select your paint color, and then add it to your cart! Your kit includes a 17″ down alternative pillow insert, a 17″ zippered pillow cover, the paint color of your choice, your stencil with their patent-pending stencil frame, a foam roller and tray, 1/2″ stenciling brush, stir stick, and instructions. Once you've added your kit to your cart, you can customize it further! I ordered a second pillow and cover, a second stencil, and a second color of paint.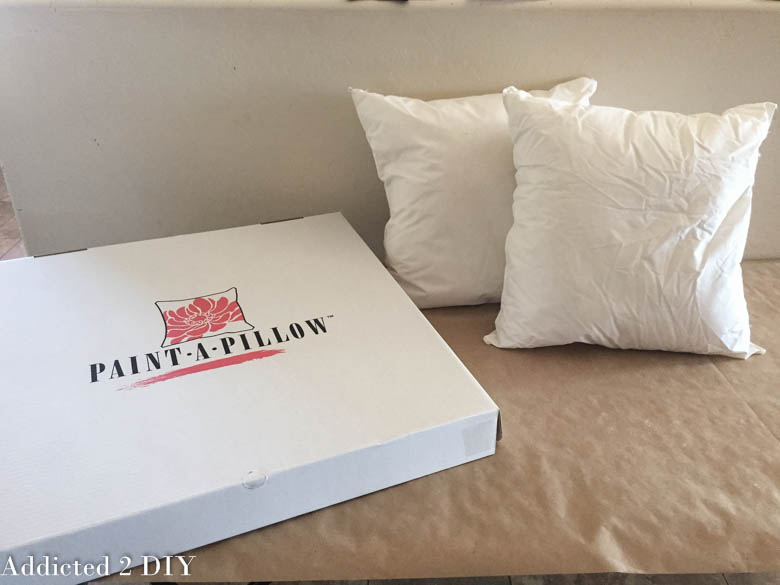 When my kit arrived, I was actually really impressed with how it was packaged. The pillows are amazing quality. I seriously love the down alternative inserts. The stencil kit was all boxed up and ready to go as soon as you open it!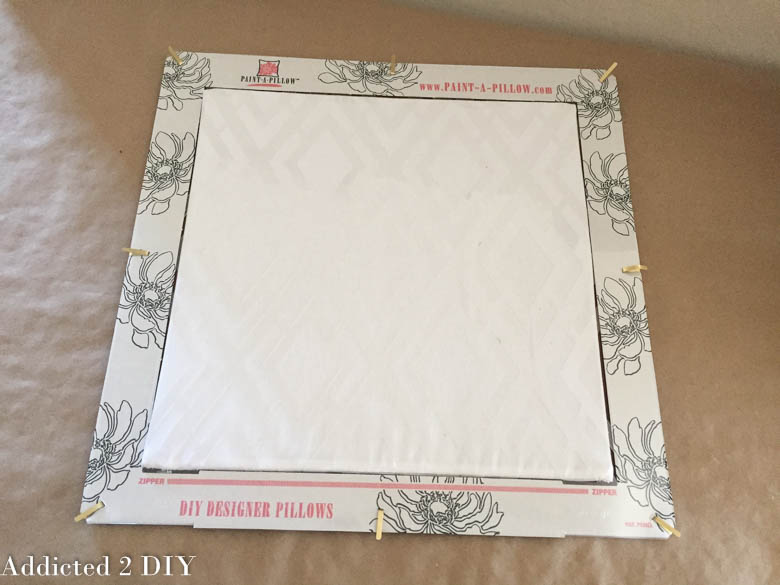 What I liked the most was that the pillow covers already had the cardboard insert in them to protect the other side from the paint bleeding through. The stencil frame holds the stencil in place so you don't have to worry about accidentally moving it and ruining your design.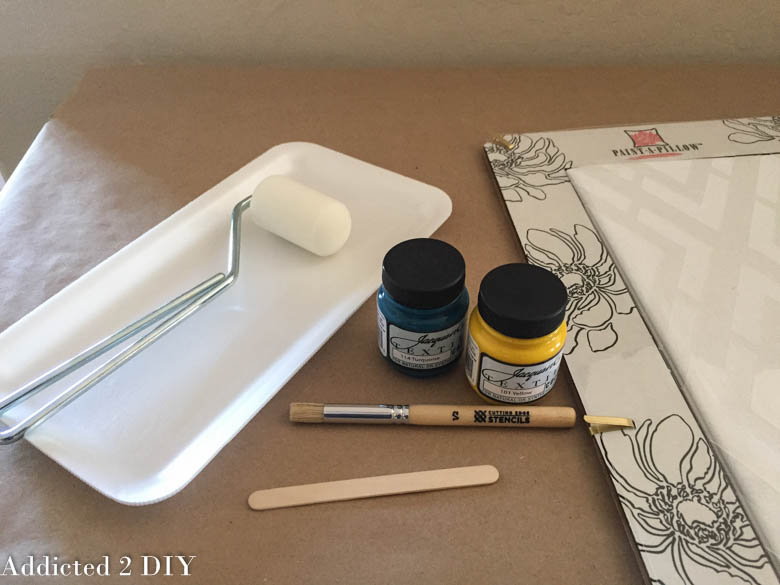 The painting supplies included in the kit is such a huge bonus. The jars of paint are just enough to cover both sides of the pillow cover if you like.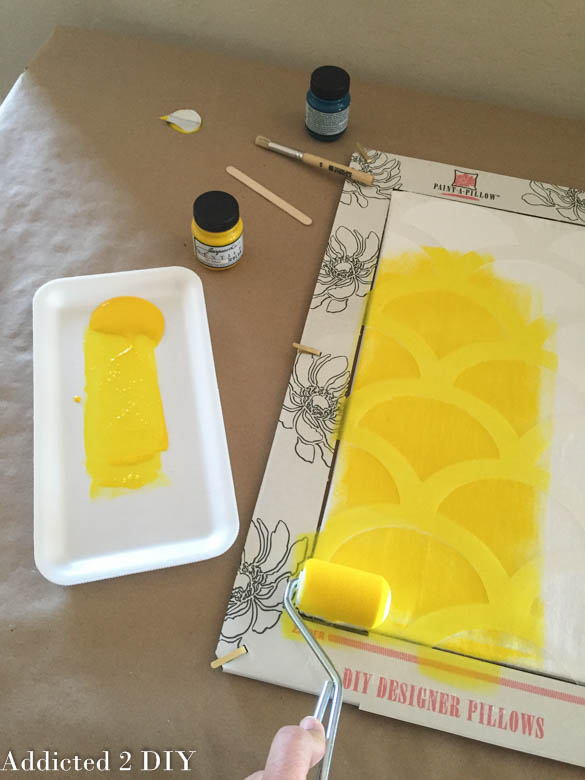 For my pillows, I wanted something bright and fun. I chose the mermaid stencil and painted it yellow. Rolling the paint on was very simple and my lines were so crisp!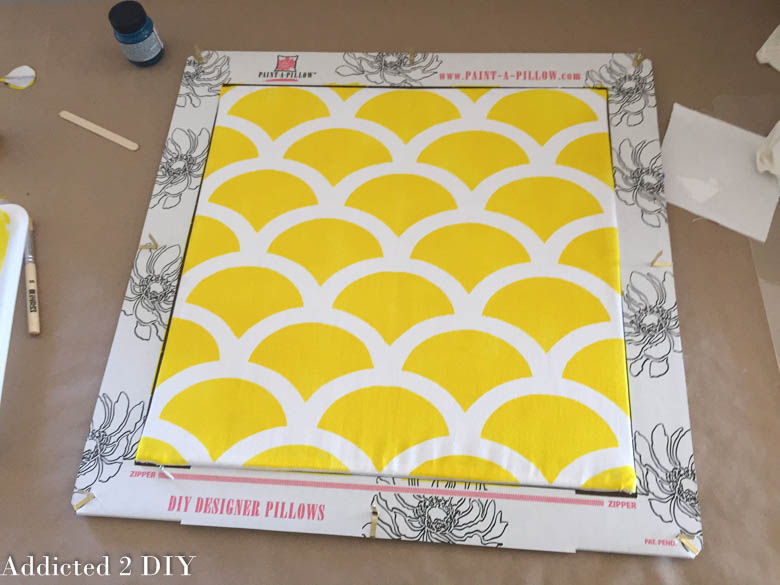 Once my design was finished, I just took the stencil off and set my pillow cover aside to dry. I painted two pillow covers with this design and color on one side.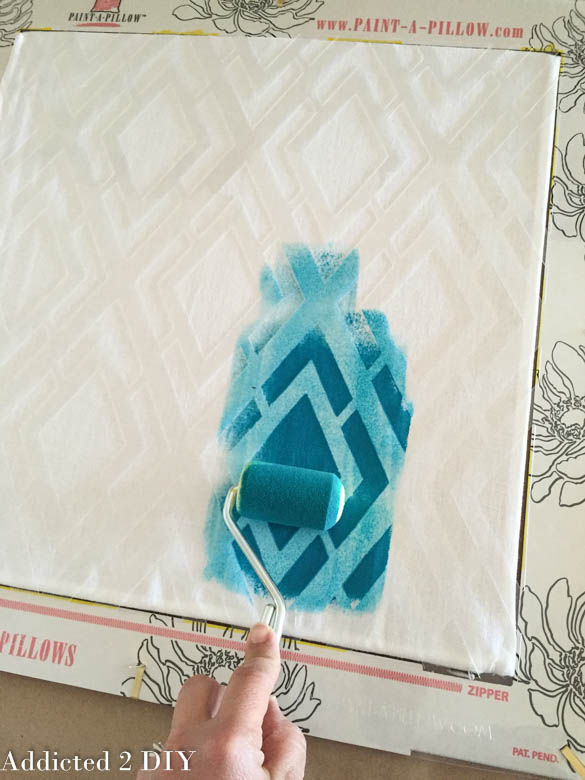 I loved the idea of having different designs on each side of the pillows, so on the other side of the pillow cover I stenciled the Alexa stencil in Turquoise. I let my pillow covers dry for several hours before I removed the cardboard and then inserted the pillows. They turned out perfectly and I was so happy with them! Once you're done with your stencils and frame, just box them back up in the flat kit box and store them for next time!
Now I can change up my pillows to fit whatever look I'm going for, or I can alternate patterns!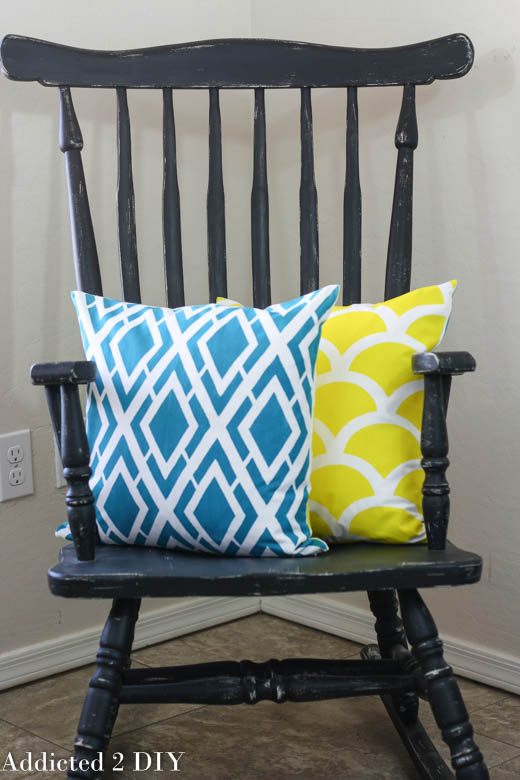 I am so, so happy with how my pillows turned out and I know you will be too! The textile paint doesn't even feel like it's there, which means no crusty or stiff feeling designs. Our new pool should be done next month and I know these will be perfect on our poolside lounge chairs! I can't wait!
Now for your chance to win one of these amazing kits! Enter using the Rafflecopter widget below and you can have a chance to win! Giveaway is open to US Residents ages 18 and over. Good luck!
DISCLOSURE: I was provided product and/or compensation for this post. As always, all ideas and opinions of this product are 100% my own.