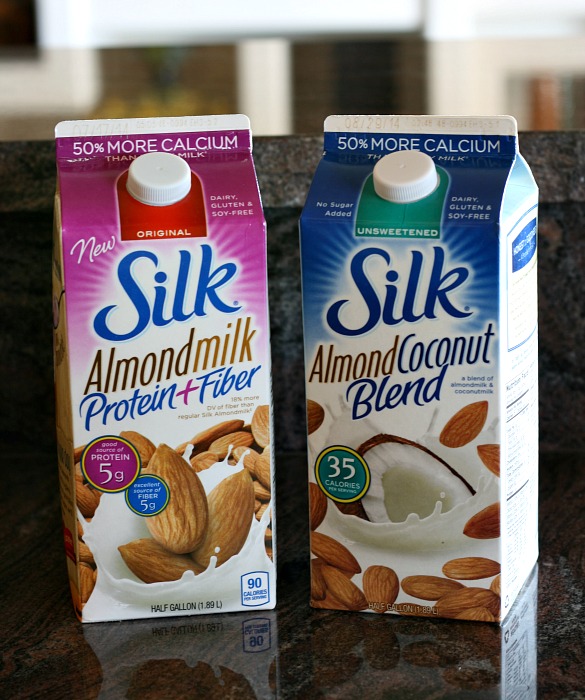 I am a member of the Collective Bias® Social Fabric® Community. This shop has been compensated as part of a social shopper amplification for Collective Bias and its advertiser. #collectivebias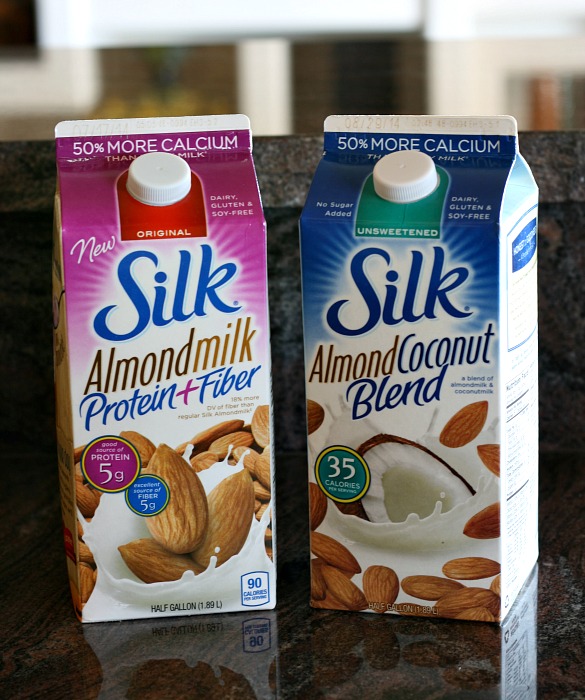 Happy Monday, everyone! I hope you had a great weekend! Today, I'm taking a break from projects to share my new favorite milk, Silk Almond Milk blends. I'm new to using Silk Almond Milk in recipes, and I honestly can't tell you why. What I can tell you is that it is delicious! The flavors I tried were the Silk Almond Milk Protien+Fiber, and the Silk Almond Coconut Blend. I'm not one to just drink a glass of milk, but both of these flavors were so good! I've even started using it instead of regular milk for some family favorite treats!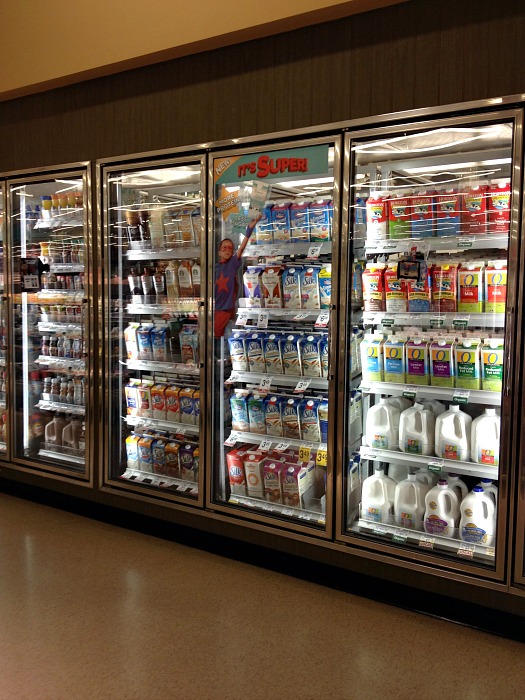 I ran to my local Safeway store to purchase my Silk Almond Milk. It's conveniently located in the dairy aisle near the regular milk.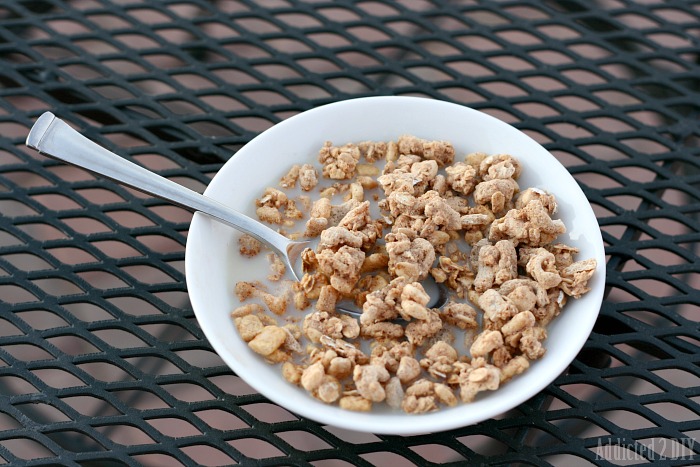 Breakfast is my absolute most favorite meal of the day. Probably because that's when it's also coffee time;) I have always used skim milk in my cereal, but I swapped it out with Silk Almond Milk Protein+Fiber and the taste is great! Not only do I get a good source of protein, but I get the bonus of added fiber. Something I always like to get plenty of.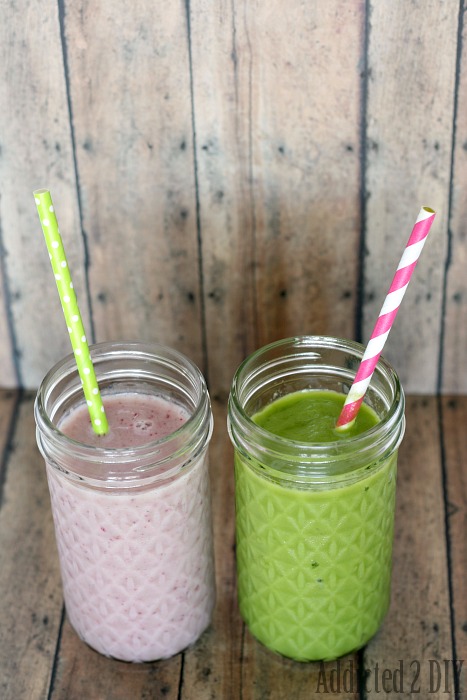 Besides cereal, I found several other ways to swap milk for Silk. My boys love smoothies as a healthy morning or afternoon snack. I love that I can sneak in extra fruit and vegetables. A strawberry banana smoothie tastes great with Silk Almond Milk Protein+Fiber. Pineapple Mango Smoothies get an added tropical boost with Silk Almond Coconut Blend.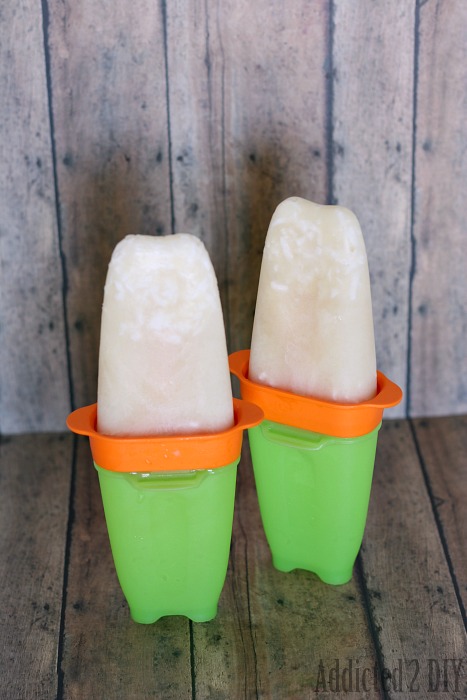 Probably my boys' favorite way to have Silk is in these amazing coconut lime popsicles. I just mixed some Silk Almond Coconut Blend milk with fresh lime juice, honey, and sweetened flaked coconut and poured it into some popsicle molds. There was no measuring involved. I just made it to my taste. It may or may not be a favorite frozen treat of mine now too;)
Another favorite frozen treat is a Silk Pineapple Whip. I just put some frozen pineapple in the blender with just enough Silk Almond Coconut Blend to make a soft serve ice cream consistency. It is so good!
Have you ever tried Silk Almond Milk products? Do you use Silk in your regular daily routine? I know that they've found a new regular customer here. If you're looking for where you can find Silk or to get some information and/or recipes, check out their website and Facebook page.
Enjoy, and I hope you stay cool this summer!