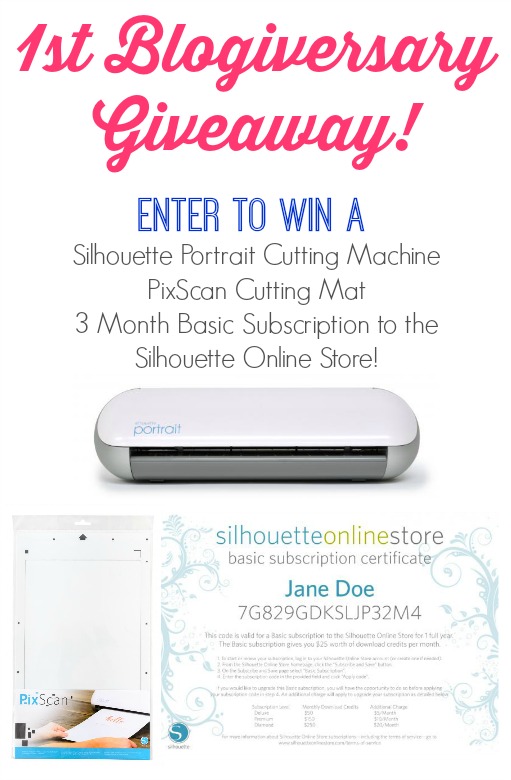 Today is a very special day here at Addicted to DIY. It's my first blogiversary! It's hard to believe that it's been an entire year since I posted my very first project here on the blog. I was so nervous when I hit publish. I had no clue what was to come of it. What a ride it's been!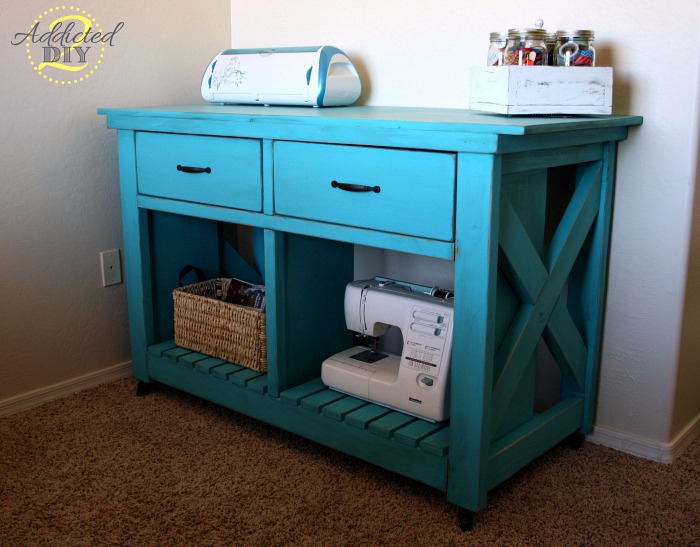 In the past year, my little blog has grown far beyond what I could have ever expected. Never did I imagine I would know a single thing about coding, or website design. I thought blogging was just typing a post and hitting publish. I have worked way more hours than I ever imagined and had tons of late nights. However, I wouldn't change any of it. I have absolutely loved this past year and I am so thankful for you, my amazing readers! The biggest highlight of this year was definitely to be featured not once but FOUR times on my favorite magazine, Country Living's, website. Talk about a dream come true! I also was published in a DIY book that was just recently released! I am not sure where the books will be for sale, but I'll be sure to let you all know on social media!
I have met so many amazing bloggers that I truly call friends. There's nothing better than a group of girls who "get it" when you're jumping for joy over a successful post or wanting to curl up in a ball and throw in the towel when your site goes down. I've been inspired beyond my wildest dreams and love that I've been able to share my projects, crafts, and recipes with you all.
My favorite part of blogging has definitely been reading your comments when you make one of the projects or recipes that I've shared. There is no greater compliment than that! When bloggers say that comments are like crack, it's so true! I read each and every comment you all write and I love them! The support of my husband and boys has also kept me going. It cracks me up whenever my boys and I build or craft something together and they say "mommy, you should put this on your blog!" They also love it when my blog means they get cool new stuff made for their bedrooms.
I've had the privilege of working with several amazing brands this past year. One of them has been a dream opportunity to work with Silhouette America. In honor of my first blogiversary, Silhouette America is letting me host an awesome giveaway! One of you, my wonderful readers, will win an incredible prize pack! It includes a Silhouette Portrait Machine, a Silhouette PixScan cutting mat, and a three month basic subscription to the Silhouette Online Store to download your favorite shapes from the Silhouette library!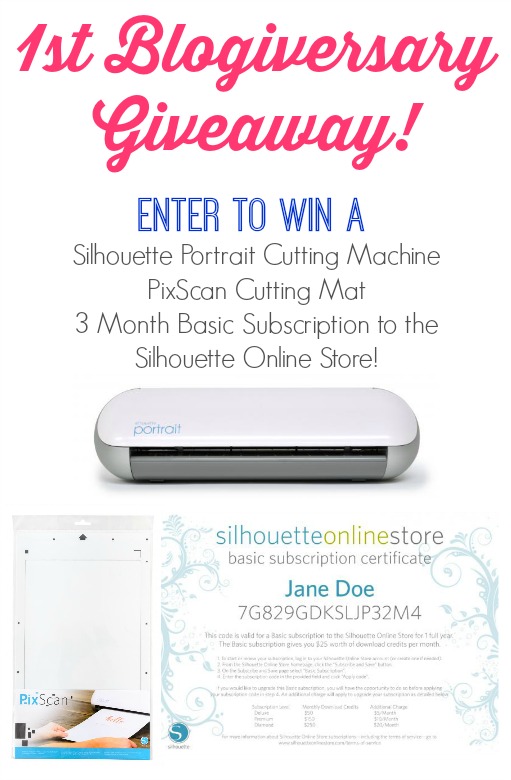 I can tell you that you will love this machine! Plus, the PixScan technology will blow your mind when you use it! If you have a CAMEO but would still love to also win the portrait (or give it to a friend), you can choose any size PixScan mat you like! The PixScan mat will not work with the Silhouette SD. The Silhouette Online Store has thousands of affordable images you can download and a the Design Studio even has a free image each week for you to download.
Here's the fine print:
• Open to US/Canada Residents, 18 & older.
• Void where prohibited.
• Giveaway is not associated with Facebook, Instagram, or Pinterest. Prizes will be fullfilled by Silhouette America.
• Winner cannot have won another Silhouette America giveaway in the past 90 days.
• Winners should expect their prize to arrive within 4-6 weeks.
Enter the Rafflecopter below for your chance to win this amazing prize pack! And thank you again for making my blog what it is today!